31+ Most Popular & Common Hobbies In The World
If you're here, you know that spending time with hobbies can transform and enrich your life. Hobbies can further your learning, help you meet like-minded people, trigger more laughter, and satisfy your curiosity while giving you better stories to tell.
In this article, I'm going to take you through the 31 most popular common hobbies in the world, explaining what each hobby is and how you can get started in that hobby.
Readers often ask us about "fun hobbies" or "good hobbies". But that is subjective to each person and their interests. To make it as easy as possible for you to start, we have prioritized hobbies that require limited know-how and minimal investment so you begin enjoying your new hobby today.
So whether you're hunting inspiration to limit your scrolling habit (guilty!) or you want to be more intentional with your free time by focusing on an area of passion, we've got you covered.
31+ Most Popular & Common Hobbies In The World
---
1. Reading
Reading books, newspapers, and articles is one of the most common hobbies in every part of the world. Not only does reading inform and educate people, but it also allows them to experience life from the perspectives of other people.
It's also something that does not require specialized skills – you just need to be familiar with a language. To make this a hobby, figure out whether you want to read fiction or nonfiction, and what subjects in particular. Here's a list of books that are perfect for beginners. Or double your fun and learn to speed read!
Recommended Course: Ultimate Speed Reading (Skill Success) 
2. Television
It may surprise you that we have this on the list of common hobbies. I seem to recall it was one of our favorite hobbies as a student too!
In our house, we find that we look forward to sitting down to watch the next episode of a great series – something to look forward to at the end of your day. It is truly enjoyable to be swept into another world. And with social media, there are unique ways to connect with other fans of series or documentaries.
These shows entertain, or make us think, and create other opportunities to chat with people who share the same interest. Some of our favorites have been The West Wing, The Wire, Friday Night Lights, and recently Ted Lasso. If you are looking for a few ideas for what to watch next, IMBD shares a list of top-rated shows.
3. Collecting
There's no end to the range of objects people collect: coins, pokemon cards, car parts and accessories, decoration items, books, and a lot more. Seeing your collection grow and include rare items is an incredibly satisfying and exciting experience.
The only thing you need to become a 'collector' is a specific interest. You need to know exactly what you would like to collect. Once you've zeroed in on a choice, follow this guide to get started!
4. Music
Whether it's playing music or listening to it, there is no doubt that people all over the world regularly engage with music as a hobby. You could pick up a guitar and try to learn how to play it, or curate an album of your favorite songs on an app like Spotify and listen to them on repeat.
Although learning how to play a musical instrument takes time and practice, you don't need to put in any effort to find a genre of music that you love listening to. If you're ready to spare the time, here's an 11-step program that will tell you how to start learning the guitar!
You can also see my posts for online piano lessons and guitar classes to really master your skills!
5. Gardening
You could try out gardening for several reasons: to produce your own food, beautify your lawn, spend time productively, or just relish the freshness of greenery every day. Gardening brings a deep sense of achievement, and this is why it's one of the most common hobbies in the world.
Compared to other DIY hobbies, gardening requires a lot of skill, knowledge, and patience. So you should consult a book or some online resource before you dive in. Go through this list of 10 gardening tips for beginners if you're looking for some inspiration!
Starter Course: Gardening For Beginners (Skill Success) 
6. Video Games
With exciting adventure-filled video games coming out every year, it is not surprising why this hobby is so common among children and adults alike. You could either play through an RPG by yourself or join an online community of PUBG players to compete against each other.
This is an excellent hobby for the more nerdy and introverted ones among you. However, you will need a good gaming computer to play the best (and latest) games that come out. If you're not sure how to get started, this article will help you out. Or take it to the next level and learn to code your own!
Or are you already an expert gamer and looking for a change? We've got 15 other hobby options for you.
7. Fishing
Fishing is one of those hobbies that are ideal if you want to take a break from the grind of daily routine and give your mind a much-needed rest. Head over to a nearby lake or a calm river, and spend time basking in the beauty and peace of nature.
If you're someone who loves spending time in the outdoors, you will love to make fishing a hobby. Follow these 10 simple steps on 'Take me fishing' to pursue this exciting hobby!
Get Started: How To Fly Fish: A Life Long Hobby (Udemy)
8. Walking
Walking is an excellent joint-friendly alternative to running which burns calories and improves your cardiovascular health. The best part is that you don't need a designated place for it – just get out of your home and start walking. Bonus points if you head out into the woods to enjoy nature and even get in some geocaching or bird-watching during your walk.
For older men and older women with lots of time or those whose joints are giving them trouble, walking can be a lifesaver because it helps you maintain your health.
To make it into a hobby, you should start following a proper walking plan (instead of doing it randomly) and follow the guidelines given in this useful guide by UC Berkeley.
9. Team Sports
Team sports like football, cricket, basketball, baseball, and hockey provide an excellent way for people to improve their physical health while having loads of fun at the same time.
As long as you have a group of like-minded friends who enjoy the same sport as you, you can make it into a hobby by getting together and playing every day.
Since it naturally involves a 'team' and not just you individually, it's a bit difficult to get into this hobby. However, you can follow this guide to take the right steps in the right direction!
NBA Star: Stephen Curry Teaches Shooting, Ball-Handling, and Scoring (MasterClass)
10. Yoga
Millions of people around the world devote time each day to the practice of Yoga.
One thing that I personally appreciate about practicing yoga is that I can truly feel a difference in my mindset, flexibility, and overall well-being. I even feel a boost to my mental health on the days that I devote just ten minutes to being on my mat versus the days that I do not. I resisted it for a long while… thinking it wasn't for me or that I couldn't sit still.
If you felt this way in the past, I would encourage you to give it another try — no equipment required! We have written about a range of courses that may be helpful to you as you explore yoga as a hobby.
Build The Habit: 15 Minutes x 15 Days Total Yoga Challenge (Udemy)
11. Traveling
Traveling – whether it is to another country or just the town next to yours – is a unique and enriching experience that offers a much-needed escape from the challenges of everyday life. You get to explore new places, interact with people different from you, and grow as a process. A hobby tailor-made for teachers as a long summer trip is one of the best perks of the job.
If you're an adventure-loving person who enjoys planning trips and exploring new places, traveling will turn out to be an ideal hobby for you. Although it will require money, you can always find a trip that suits your pocket. If you're feeling intimidated, here are 10 tips to ease your journey.
Recommended Course: Travel Hacking: Travel The World For Cheap (Skill Success) 
12. Golf
Golf is a sport that relies more on focus, precision, and fine motor skills than on physical fitness and power. On top of that, it involves traversing expansive green fields, away from the urban hustle and bustle. That is why it's a common hobby among the older population.
You should try to make golf a hobby if you have a lot of time on hand and enjoy sports that involve a lot of technical prowess as opposed to physical strength. Or you just love being outside and active in the summer.
To start playing golf, you will need to join a local golf club that has fields for you to play and practice in. Here's a beginner's guide that will help you get started.
Top Course: Break 100 In Golf & Transform Your Game (Skillshare)
13. Watching Sports
A lot of people do not have the time or fitness to play their favorite sport on a competitive level. However, no one's stopping them from watching their favorite teams battling it out with their opponents.
To make watching sports a hobby, all you need is a sport that you love and an internet or cable connection. If you're lucky, you'll be able to watch sports in person.
Although you can watch sports on your television, you don't need to worry if you don't have a cable connection. Here are some top streaming services that allow you to watch sports from all over the world!
14. Playing Cards
A deck of 52 cards and a group of friends – the perfect recipe for a fine, fun-filled evening! Playing card games like poker, blackjack, and rummy are among the top common hobbies in the world.
If you're someone who enjoys spending time with a group of friends and likes strategy games, you should consider making card games a hobby for you and your gang.
Check out this list of top card games to select one and start playing!
Starter Course: Zero To Poker Hero: Texas Hold'em For Beginners (Skillshare) 
15. Board Games
If you love the social and competitive nature of playing cards, you are also likely to enjoy board games as a hobby. Some people are perfectly happy mastering one family favorite game with their loved ones like Monopoly, Risk, or Ticket to Ride. Ours is a strategy board game called Settlers of Catan which has you set a unique game board each time you play and an uncanny knack for deciding the winner on the very last roll.
Other gamers enjoy exploring new board games and keeping up with the latest releases via popular YouTube channels. There are even local clubs where gaming fanatics get together regularly to play competitions. This is a great way to meet new friends and maybe quickly lose them if you're too competitive. And if that happens, all is not lost – most of these games are available online too.
16. Eating Out
There is a wide range of cuisines out there in the world, and some people make it a hobby to try out every kind of food that gets on their radar. Eating out is an excellent way of trying out new food while spending quality time with your family and friends.
For people who love to eat and cook, and try exotic-sounding dishes, eating out will open a whole world of novel food experiences.
Eating out frequently can be detrimental to your long-term health if you're not careful, so make sure you go through these 10 tips for healthy eating out to fully enjoy your experience without any guilt!
Popular Course: Food Photography: Shooting At Restaurants (Skillshare)
17. Writing
Writing can come under different genres but is found as a common hobby all over the world. People write in their diaries, write articles and blogs, and some even write entire books. It is an incredibly creative hobby that hones your thinking skills and helps you attain clarity of thought and action.
As long as you can speak a particular language, you can sit down and write as well. You should consider making writing a hobby if you have a lot of thoughts running through your head and would like to sort them out properly. To get started, you can see my posts on copywriting, creative writing, and screenwriting!
18. Running
Running is a form of exercise that has a wide range of benefits. Research shows improve your overall physical and cardiovascular health by leaps and bounds and releases endorphins in your body to keep you motivated and happy.
You may think, I'm not really a runner, I just jog a couple of miles from time to time. I used to think the same until a good friend said to me, "If you can run 3 miles, you can run 5. If you can run 5 you can run 7. If you can run 7, you can run a half marathon (13.1 Miles)." I smiled politely and shook my head…. A year later I ran a half marathon. He was right. One foot in front of the other! And a great playlist helped me, too!
Remember that despite its clear health benefits, running does have to produce a lot of stress and impact, especially on your joints. It's best if you start this active hobby slowly, building up speed and distance over time, especially if you're overweight. You don't want to tear your tendons or injure your bones.
Find yourself a nice pair of running shoes and head over to a nearby park to start running – that's all it takes. For a safe and beneficial experience, make sure you follow these tips.
Recommended Course: The Easiest Running Approach (Skillshare)
19. Tennis
Tennis is a sport that challenges players both physically as well as mentally. You have to make sure your body supports you as you sprint from one edge of the court to another, keeping your mind focused on the ball to get a perfect shot.
If you have access to a tennis court (through a gym or club membership), you should definitely consider making tennis your hobby.
You will need a tennis racket and some tennis balls to start playing, along with a good pair of joggers. Head over to this guide on the US Tennis Association's website to get started!
Grand Slam Champion: Serena Williams Teaches Tennis (MasterClass)
20. Volunteer Work
Volunteer work can involve raising funds for someone in your neighborhood who is struggling financially or organizing a clean-up or cloth donation drive with a group of friends. This is one of the most meaningful and satisfying hobbies you could integrate into your life.
There are no pre-requisites for this kind of hobby – all you need is a strong intention to help people out and make their lives better.
If you're searching for ideas, you can visit this website and find some useful inspiration. Or you can look for potential ways to volunteer remotely.
21. Dancing
Although it does not get the recognition it deserves, dancing is nothing less than a form of art. Requiring a high level of mobility and flexibility, dancing can serve as a form of exercise and meditation that transports the dancer away from the binding realities of everyday life.
People who are always energetic and struggling to sit in a place for a long period should take up the hobby of dancing – they will find it to be an excellent outlet for their energy. To get started, check out this guide on how to start dancing.
Try 10 Styles: World of Dance (International Open Academy)
22. Painting
There is something special about mixing a bunch of colors in unique ways on a canvas to produce a work of art that mesmerizes viewers. Of course, you may not be at the level of Picasso or Van Gogh, but the painting process in itself is highly rewarding for the painter.
If you ever could translate your vivid imagination onto a piece of paper or a canvas, then painting is exactly the hobby you should take up.
Head over to a stationery shop and buy yourself a canvas, a sketchbook, and a set of oil paints. Then, go through this guide from the Draw Paint Academy to launch your hobby!
And if you're looking for other creative hobbies like origami, crochet, scrapbooking, or candle making, hop over to our best crafting hobbies list for all these and more.
Beginner Course: Introduction To Digital Painting (Domestika)
23. Cooking
Cooking is more than just a way of making food to consume. If you explore cuisines like the Asian, Mediterranean, Indian, and Continental cuisines, you will find it to be just another form of art. Before long, you'll be engrossed in trying out new recipes and experimenting with new ingredients.
All you need is a good sense of ingredients and a sense of comfort in the kitchen. If that's you, then cooking is a hobby that will feel almost natural.
To get started, head over to my guide on the best online cooking classes so you can become the envy of your next party!
Recommended Course: Make Perfect Thin Crust Pizza (Skillshare)
24. Bicycling
Cycles have the unique advantage of not covering you up from all sides. You get the advantage of traveling at a greater speed than walking all the while enjoying the fresh air and taking in your surroundings. It is quite easy to make a hobby out of exploring new places on your bicycle.
Just make sure that you have the stamina to ride a bicycle for long periods. If you get tired and out of breath too quickly, you might have to start slowly.
Once you've bought a good bicycle for your new hobby, read through the 6 tips on this blog to start strong!
25. Housework
It may come as a surprise, but housework is indeed one of the most common hobbies in the world. Many people derive a sense of comfort and peace from fixing things around their house, doing the laundry, cleaning things up, and so on.
If you're someone who does not like to go outdoors much, this is a hobby that will suit you well.
Of course, it helps to have a proper schedule so that your hobby does not overwhelm you. So visit this link to find information on making a cleaning schedule that works for you!
26. Movie Watching
There used to be a time when people went to physical stores to rent Blu-ray copies of their favorite movies. Now, online renting services like Netflix have changed the landscape and made movie watching easy and accessible for everyone. Especially if you're feeling like a lazy hobby on a rainy Sunday.
This is an ideal hobby for movie lovers because for a nominal monthly subscription fee, you get access to hundreds of movies (that you can watch without any restrictions). Or you can occasionally make it a special date night and head out to a theatre with someone you love.
Wondering what to watch next? Review IMBD's list of top-rated movies.
You're also going to want to check out this list of the 6 best online movie subscription services and try out the one that has your top picks included! Whether it's Amazon, Netflix, or AppleTV, all have easy sign-up processes and intuitive apps to get you watching fast.
27. Genealogy
Have you ever wondered where you came from? Or what life was like for your great-grandparents? Or perhaps if you were a descendant of royalty?
Or maybe you just love taking small clues and piecing them together to uncover a mystery? Or perhaps you're that favorite aunt or uncle at every family reunion who spins elaborate stories about the previous generations?
If the answer to any of these is yes, then your hobby is the fastest growing hobby genealogy. And it's never been easier to trace back your heritage hundreds of years and several generations.
Websites like Ancestry and Genealogy are easy jumping-off points and let you build custom family trees. Not to mention elaborate databases of online death certificates, property records, etc.
Free Course: Genealogy: Researching Your Family Tree (FutureLearn)
28. Church Activities
Devout Christians find a sense of belonging and comfort when they go to the Church. They get the opportunity to study their religion more, engage with their community, and participate in meaningful activities.
So if you're a religious Christian in search of a hobby, you should consider going back to the center of your faith, i.e. the Church.
Here are 5 steps that will help you get involved more with your local Church and potentially make it into a hobby that you love!
Highly Rated Course: 15 Essential Biblical Texts (Udemy) 
29. Calligraphy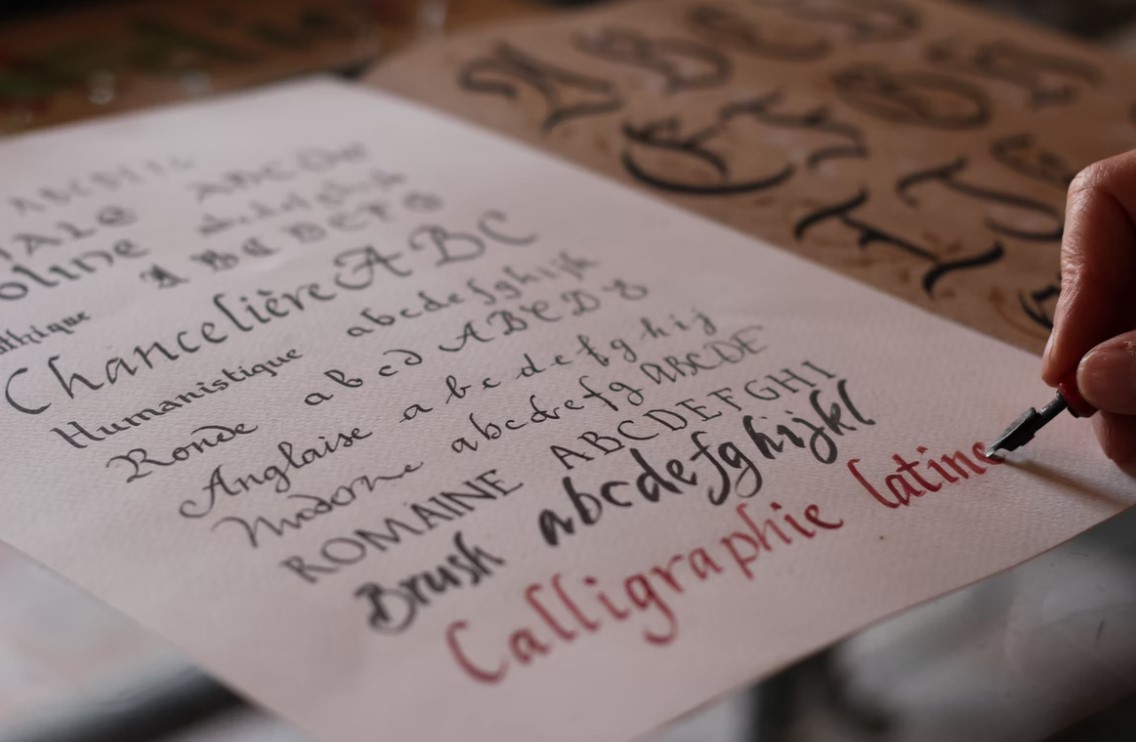 You may be looking for a hobby as a break from screen time. Learning the art of calligraphy is a hobby that many find calming and constructive.
What is Calligraphy? the art of producing decorative handwriting or lettering with a pen or brush. This skill could be used to provide personal, handwritten notes /thank you notes or invitations for an event. Like coloring or painting, many find spending time with calligraphy to be very therapeutic.
This hobby is another example of an interest that could evolve into a side business. Calligraphers are often hired to address wedding invitations.
For inspiration, check out our post on the best online calligraphy courses.
Top Beginner Course: Introduction to Modern Brush Calligraphy (Skillshare)  
30. Podcasts
One way to add a new hobby to your day without having to carve out extra time is to listen to podcasts while walking, driving, organizing, or cooking dinner. I find this to be a great way to multitask. Enjoying a podcast while folding laundry brings the feeling of being doubly productive with your time.
Whether you enjoy listening to the daily news or become hooked on a crime series, many find adding podcasts to their day as a great way to learn or be entertained on the go! Here's a list of today's most popular podcasts to get you started.
31. Shopping
Thousands of people regularly flock over to malls for shopping. Some buy clothes and footwear, while others are on the lookout for watches and digital gadgets. Whatever your taste, you can make this a hobby for you and your family.
The only catch here is that the activity involves buying stuff regularly, so this is only feasible if you have that kind of money to spend.
Here are some smart shopping tips you should have at the back of your mind when you go out. They'll help you pick the best products and save money at the same time!
32. Socializing
The final entry in my list of the most common hobbies is socializing. A hobby does not mean that you must be doing something. A hobby could simply be sitting down with your friends over a cup of coffee and enjoying a nice conversation.
If you're extroverted and enjoy talking to other people and sharing your experiences, socializing is a hobby that will suit you well. In case you think your skills aren't really good, spend some time and go through this useful article!
Frequently Askes Questions About Hobbies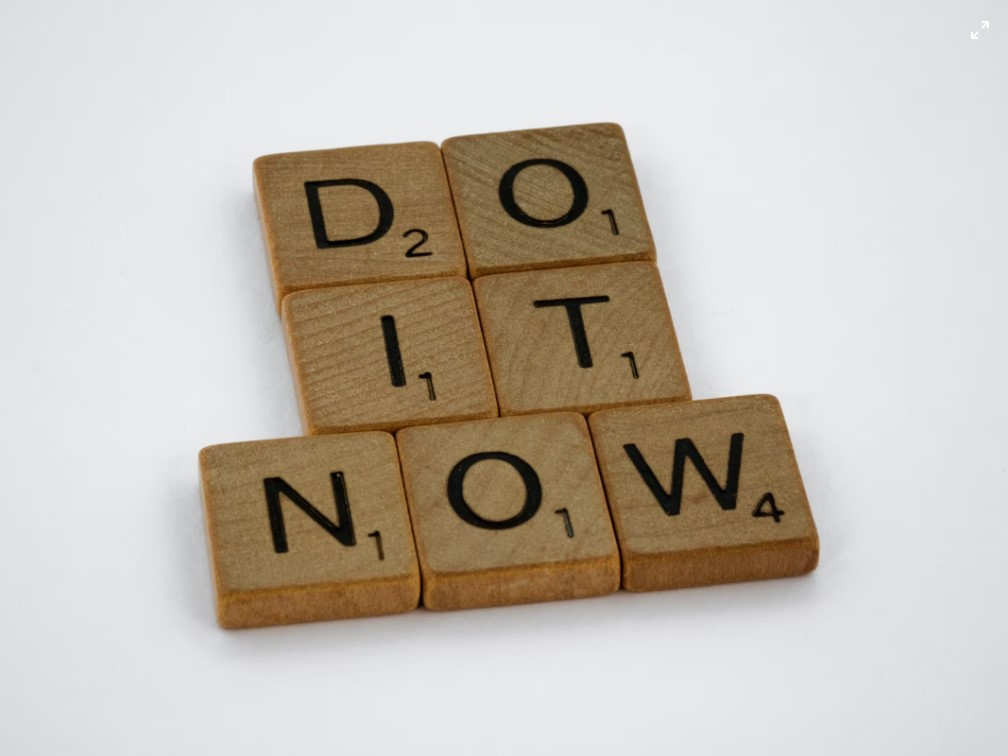 What's the definition of a hobby?
What is the definition of a hobby? Hobbies are activities we chose for the purpose of enjoyment.
We love the focus here on making the most of your leisure time and deriving pleasure and enjoyment from time spent on interests outside of the "work" day. In an always-on world where to-do lists are long and hours are short, the choice to be purposeful with your time and engage with a hobby helps to prioritize happiness.
How do I choose a hobby I might like?
Sometimes the hardest part is to take that first step. What is the first thing you reach for when you have some downtime? Are there accounts you follow on social media that might interest you? Within our list, many of these ideas don't require extra equipment or any cost to start.
In the worst-case scenario, you don't enjoy it and can pivot to something else. In the best case, time spent on a new interest may really add to your week and improve your well-being.
How can I make time for a hobby?
Time is certainly our most precious resource. The hope is that this new hobby brings you joy and you have the desire to prioritize time blocks to engage with your interest during the week. We often need to be smart about making space for something new. Perhaps you need to go to bed earlier and wake up earlier.
If you are eager to make your hobby a daily habit, we are fans of the ideas proposed by James Clear in Atomic Habits.
Do you include hobbies on a CV / Resume?
To answer this question, think about your own brand and the insights you want to share about yourself as a professional and provide some insight into how you spend your hours outside of work.
Are you hopeful an interviewer may ask you about the hobby? Does your hobby support the identity of a person who would excel at this role? If the answers are yes and it feels right to you, it might be smart to list your hobby on your CV.
This other reason to highlight it is if your hobby requires skills that are helpful for your prospective job? For example, if you're a blogger, then knowing WordPress or Canva is a related skill that your hobby can help you to highlight.
Can a hobby lead to earning extra money?
We often think of our time spent on hobbies as "play" instead of "work." That said, for many, their side hustles began as hobbies. This Shopify article highlights some inspiration.