27+ Summer Hobbies You Can Start Right Now!
If you are looking for some summer hobbies that you can start today, that will allow you to take full advantage of the warmer weather, you're in the right place!
Below, you will find a wide range of hobbies, including some obvious ones such as grilling, photography, journaling, and DIY projects. But also some more unique hobbies including meteorology, calligraphy, kayaking, and watermelon carving! Let's get started on your quest for a new hobby!
27+ Summer Hobbies You Can Start Right Now In 2023!
---
1. Camping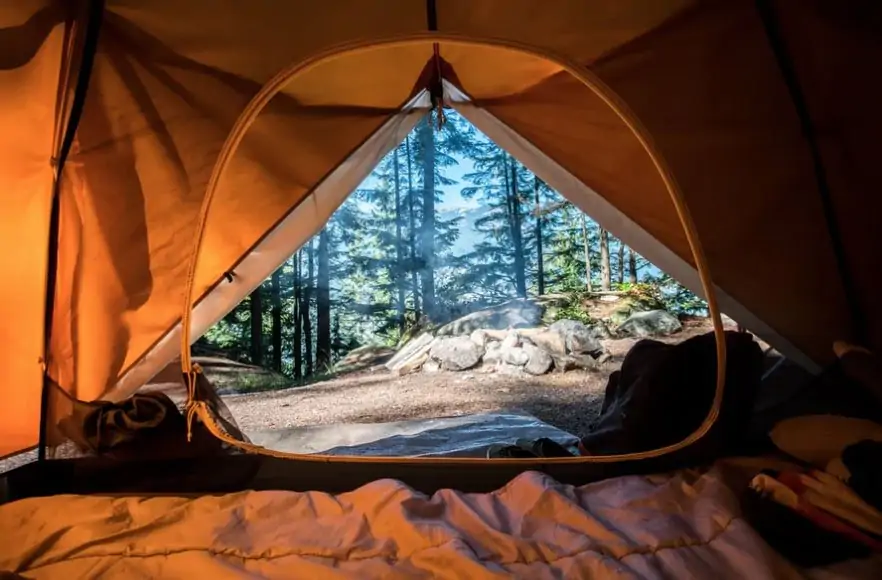 First on my list of summer hobbies is a cliche, but for good reason! Camping is a favorite pastime for many during the summer days and can also be very inexpensive with a quick trip to Amazon!
This is a fantastic low-cost hobby for adventure and nature lovers who want to disconnect from the wi-fi and real around a campfire. However, you shouldn't set out without preparation, so go through this guide to make sure you're well-prepared! It is a fun way to meet up for some outdoor time with friends and loved ones!
Recommended Course: Backcountry Camping For Beginners (Udemy)
2. Gardening
Summertime is the perfect time for gardening: there's loads of sunlight and the right temperature to grow an entire range of vegetables like tomatoes and cucumbers, or even some herbs and flowers. It's the original social distancing!
Just make sure you're well-stocked and patient, and it will take a week or so to see your seeds sprout. Alternatively, you can also buy seedlings which will speed up the process greatly!
To get started, you can see my guide on the top online gardening courses that will teach you all the necessary new skills and techniques for your first time! There are also tons of great apps and podcasts to help with gardening hacks, so be sure to take a look!
Recommended Course: Ron Finley Teaches Gardening (MasterClass)
3. Collecting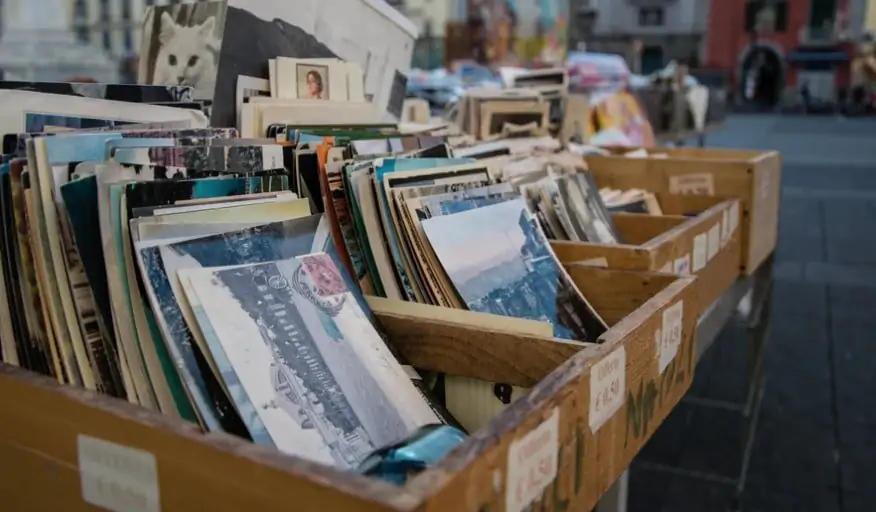 There is no end to what you could collect: cards, stamps, coins, currencies, vinyl records, plant species, and so on. However, this great hobby is a lot more enjoyable when it is something you are personally interested in.
To begin, you can start by attending local garage sales, flea markets, carbon sales, and the Salvation Army which will get you outside and being active in summer!
For some motivation, check out this video that also shows you how to make money from your collecting at garage sales!
Recommended Course: Flipping Side Hustle Course (Udemy)
Recommended Course: Flipping Side Hustle Course (Udemy)
4. Fruit picking
Summer is the time when fruits like watermelons, strawberries, grapes, and pineapples grow and ripen up for eating. You could join a backyard grower group or a fruit-picking community in your neighborhood. Time to gather, store, and enjoy some delicious fruits with your family!
If you enjoy eating different kinds of fruits and love the unique flavors they bring, you will find fruit picking to be the perfect hobby for you. In case you're wondering where to start, here's a list of useful tips that will guide you in the right direction.
5. Grilling
Grilling involves a lot more than just putting your meat through some heat. If you take the time to experiment with different grill types, coal types, and timings, you'll be amazed to see how much there is to do. You could even get more adventurous and opt for a pellet smoker to add a more unique flavor to your meats!
This is the perfect summer hobby for meat-lovers as it gets you outdoors and also interacting with friends or family. Before you do so, check out this 'BBQ 101' guide to make sure you get the most out of your hobby!
Recommended Course: Aaron Franklin Teach Texas-Style BBQ (MasterClass)
6. Learning Engine Repair
If you're fascinated by engines and all the carefully integrated systems that power your car, there's no reason why you should not try to learn more about them. Knowing how to change the oil, detect a leak, or fix your radiator will go a long way in saving you heavy repair costs.
The best part is that you will find loads of resources available online on places like YouTube and Reddit to make you an engine repair expert. Head over to this guide to begin your engine repair journey!
7. Fishing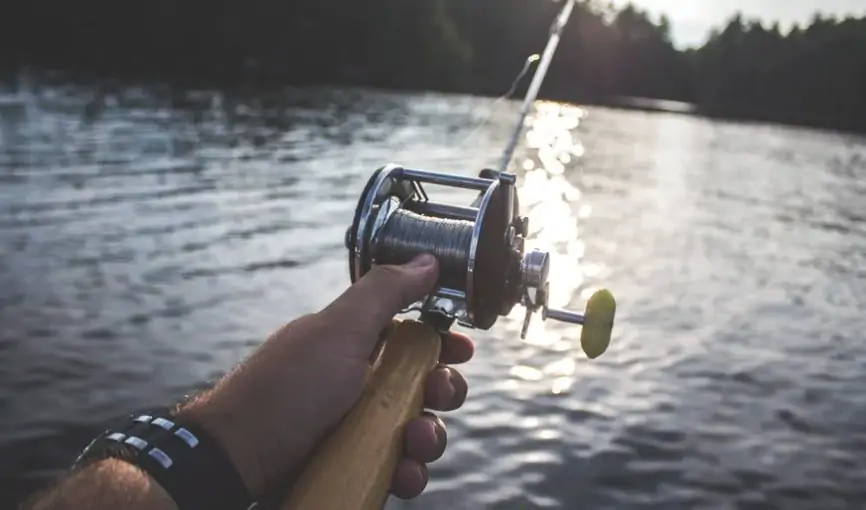 You cannot talk about summer hobbies without mentioning fishing. Summer is the best time in the year to head over to a lake, ocean, or river with family or friends and sit down with your fishing line in the water, waiting for a sign of movement.
If you love to eat different kinds of fish, then this hobby is ideal for you because you get to catch and eat your own fish! In case you're wondering what you'll need to make this into a hobby, check out this useful guide on Takemefishing.org.
Recommended Course: Learn How To Fly Fish (Skillshare)
8. Nature Photography
Nature puts on a completely new face of beauty during the summer, and this is perfect for making nature photography a hobby. Grab a good camera (even an iPhone works well), explore new places, and take loads of pictures.
Not only will you be mesmerized by the sheer beauty of nature, but you will also have pictures on hand to store in an album or show to your friends. Before you get started, go through these 10 nature photography tips so that you get the best pictures you've ever taken!
Recommended Course: Nature Photography: Recharge & Enjoy The Outdoors (Skillshare)
9. Renovation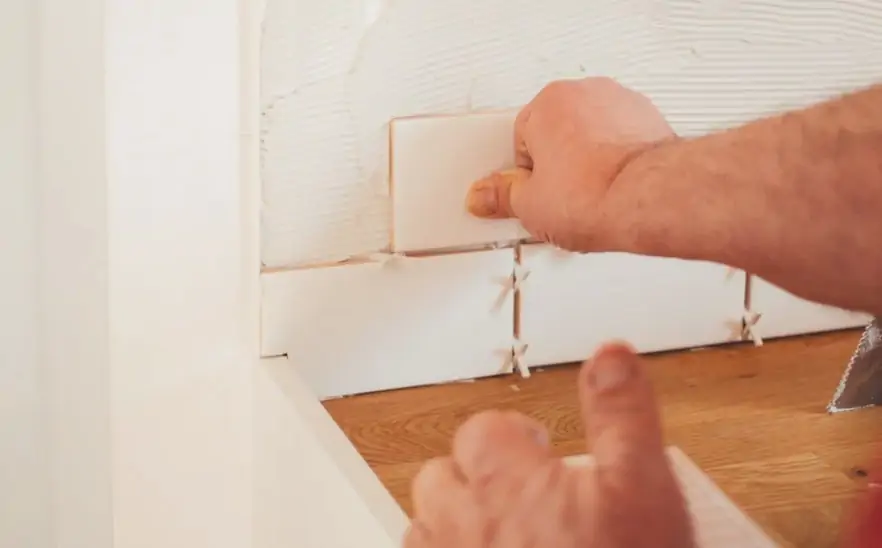 If you're someone who keeps on getting ideas about improvements you could make to your house, you will look forward to this summer hobby!
Renovation could be as simple as shuffling around the furniture in your room or as big as re-painting all the walls in your home. Just make sure you've understood these 9 points before you start meddling with your house!
10. Playing cards
Gather your friends in your back garden and take out a deck of cards. There's an entire list of games you could play: poker, euchre, blackjack, and so many more. You'll find that it's a lot more fun to spend time playing cards out in the Sun than inside a room!
In case you're looking for new games to try out (or revise the rules of old ones), this link will prove to be incredibly useful for you. While this is a very simple summer hobby, it's incurably fun, free, and sociable!
Recommended Course: Bridge For Beginners (Udemy)
11. Reading good books
What is better than being hunched up on the sofa in your room, reading an absorbing book? Simple: sitting on a bench in the nearby park, taking in the fresh air and green surroundings, and reading an engaging book!
If you're someone who loves to read and learn new things, you definitely won't regret undertaking this hobby. All you need to do is grab your favorite book and head out to the nearest park, reserve, national park, or any green area! Here's an excellent list of books to make the choice easier for you.
Or if it's all about consuming new ideas, speed reading might be a worthwhile investment.
Recommended Course: Become A Superlearner: Learn Speed Reading & Boost Memory (Udemy)
12. Carving wood
Carving beautiful and neat-looking trinkets and objects from wood is nothing short of an art form. It takes time, focus, precision, and a lot of practice. So if you're someone who enjoys spending time by yourself engaged in a creative endeavor, this summer hobby is for you.
You will need a set of carving tools and a certain type of wood before you can get started. Here's an excellent guide that will introduce you to the different styles of wood carving and get you up and running!
Recommended Course: Wood Carving For Beginners (Udemy)
13. Skateboarding
Take a break from driving around your neighborhood in a covered vehicle. Bring out your skateboard and blow the dust off your skateboarding skills. You'll enjoy the physical challenge all the while exploring your surroundings from a completely new perspective.
This is not a hobby anyone can get into. You should be physically fit and agile so that you can maintain your balance and not fall every time you hop onto a skateboard. Check out this guide for skateboarding if you need a refresher!
14. Rollerblading
Much like skateboarding, rollerblading is among the best summer hobbies you could try out. Give your body some much-needed exercise and enjoy the speed at which you get around your neighborhood on foot.
Just remember that it can be difficult to maintain your balance in the beginning, so it's best if you're physically strong and well-rounded. Get yourself a pair of rollerblades from your nearest sports store and start reading this guide to get started!
15. Painting
Take your canvas and paint supplies and find an exotic nature-filled place. You'll be surprised at the burst of creativity you get, surrounded by the art forms of nature and breathing in the fresh air.
If you've always had a knack and love for letting your imagination go wild on the canvas, this is a hobby you will deeply enjoy. Go to the local stationery store if you're out of supplies, and then go through this guide by the Draw Paint Academy to make painting a hobby! Or check out our course reviews for oil paints and watercolors.
Recommended Course: Digital Background Painting (Domestika)
16. Surfing
If you live close to a beach, there's no reason why you can't make surfing one of your summer hobbies. Not only will you get to participate in a unique and adventurous activity, but you'll also get to enjoy the water cooling your entire body in the summer heat.
You can only make this your hobby if you live close enough to a beach. You need to be able to get there and back without spending hours driving. So if that's sorted out, consult this 5-step guide to get started with surfing!
17. Astronomy/Star-gazing
Looking at the clear night sky and making out various constellations or simply marveling at the universe out there can fill you up with wonder. You will find that there is so much to learn about astronomy that it can become an engrossing hobby for many.
If you're someone who is fascinated by the starry night sky, you should make studying astronomy and star-gazing a hobby. You might not know what to do to get started, so here's a detailed guide to help you out!
Recommended Course: Astrophysics: Unlock Cosmic Wonders (Brilliant.org)
18. Car maintenance
Many vehicle enthusiasts enjoy keeping their cars clean and in exquisite condition, the surface gleaming in the sunlight because of all the polishing. Moreover, the act of cleaning your car out in the sunlight every day can have a soothing and pacifying effect on your mind.
So if you like to keep your car performing at its best, you will enjoy doing the same to its appearance. Go through this comprehensive article to get a primer on everything about car maintenance!
19. Meteorology
Meteorology may be a highly technical field, but that does not mean you can't try out easy experiments and try to understand the weather and climate better. There's a special satisfaction that comes from knowing why the weather (or climate) is the way it is.
What's more, you can even involve your children in this summer hobby alongside you. Buy a Climate and Weather Kit online and start running your own experiments. Here's an exciting list for you to follow while you're at it!
Recommended Course: Understanding The Weather: Come Rain Or Shine (FutureLearn)
20. Nature walks
Spending time in nature is an incredibly soothing and rejuvenating experience. You can take full advantage of this by incorporating regular nature walks into your routine.
This is particularly ideal for you if you love nature and adventure. Make a list of all the natural (non-urban) places around you and start visiting them, walking around, and taking in the fresh air and scenery. Check out this list of 100 things to do before, during, and after a nature walk!
Recommended Course: Frans Lanting Nature Photography Bundle (CreativeLive)
21. Sidewalk chalk art
Sidewalks have a particular advantage over canvases – they are much bigger. This means that armed with some colored chalks, there is no limit to what you can draw on your neighborhood's sidewalks.
If you find yourself feeling inspired by the sidewalk chalk art you see, it's time for you to become a contributor and let others enjoy your creativity. Skim through this guide for beginners if you're looking for some inspiration!
22. Watermelon carving
You will be surprised at all the designs and figures people end up making out of watermelons. The big juicy summer fruit with a fleshy interior lends itself perfectly for carvers who have a lot of precision and focus, and amazing ideas in mind.
The best part is that you don't need any tools to make this a summer hobby. All you need are some watermelons and a good sharp knife. To get you warmed up, here's a tutorial explaining how to carve a smile on a watermelon!
23. Bike riding
What is better than going around your neighborhood inside a vehicle covered from all sides? Simple: going around on a bike, enjoying the fresh air and the summer warmth on your entire body. Bike riding is among those summer hobbies that improve your health and give you lots of fun.
All you need to start this hobby is a nice and sturdy bike that is suited to your local terrain. Once you've found one, go through these 6 tips to get started!
24. Volleyball
Volleyball is a fun team sport that does not involve too much running around (in case you're not cut out for that) but still does not fail to entertain.
Gather your friends and find a good spot to set up a net. It's even better if you can head over to the beach. When you're ready to start, check out these tips for beginners so that you start strong!
25. Board games
If you visit a store that sells board games, you will be surprised to see the sheer number of games you could try out. So talk to your family or friends and set up a time every day in which you sit together and play a board game.
This will be particularly engaging for you if you love strategy games and those that require a lot of puzzle-solving. Here's a list of the best board games you can start with!
Recommended Course: Board Game Design 101 (Skillshare)
26. Kite building
Building a kite is as fun as letting it climb up in the sky and gliding it around. A staple entry in every list of summer hobbies, kite building can be done with a family member or friends and usually ends in a competition to see which kite flies the best.
If you've ever been in the habit of making airplanes out of paper when you were young, this hobby will let you channel the same energy and excitement.
Head over to this blog to find an easy-to-follow tutorial that will help you build your first kite!
27. Beach yoga
Beaches are popular places people flock over to during the summer, but there's a lot more you can do there than just sitting around. Enjoy the warmth of the sunlight coursing through your body as you try out different yoga poses and make your body a lot more flexible.
People who are already into yoga will love to make this a regular hobby. If you've made up your mind, here are 7 yoga positions you can try out on the beach! Or we have full-blown courses you can try at home for free.
Recommended Course: Weekend Yoga Retreat (CreativeLive)