23 Awesome Hobbies For Students You Can Start Right Now!
Are you looking for a new fun hobby to pass time? The following list of types of hobbies for students has been carefully curated to give you an extensive overview of all the different hobbies you can start today in your free time.
We've detailed them in terms of craft, sport, and technology-based hobbies for students to suit every interest and skill level. You don't need to have any particular talent or knowledge at all to begin these new hobbies.
As a student, so much of your time is taken up with learning complex content, so it is important to balance that and relax your mind with a side hobby. You'll definitely find the right one for you by the end of this article whether it's biking, a book club, journaling, a new language, or something else! Few things are better for your mental health and well-being than a hobby, so make sure to check this out!
23 Awesome Hobbies For Students In 2023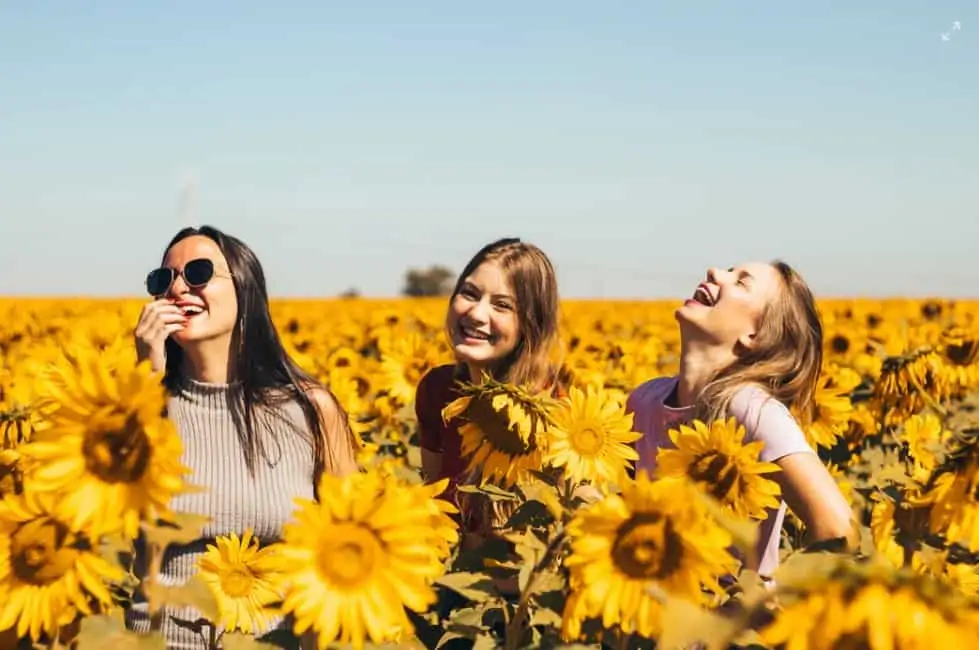 Part 1:

Craft-based Hobbies for Students
1. Embroidery
Embroidery is a sewing-based decorating craft, often done on fabric, or other materials. Using a needle to apply yarn or thread to the material, you can create beautiful scenes and designs.
To begin this hobby, you don't need much equipment, it's relatively inexpensive to begin, and even if you have no sewing experience, anyone can try it out. It's great for people who have patience and are looking for a relaxing craft hobby.
The Cutesy Crafts website has a comprehensive guide on how to start out in embroidery if you're completely new. Find tips, tutorials, youtube videos, and links to other helpful resources on the site. You can learn more here.
Suggested Course: Stumpwork Embroidery: Create 3D Ornaments (Domestika) 
2. Paper Quilling
Paper quilling – sometimes called paper filigree – is a handicraft that works with strips of paper to roll, shape, and glue them together, or on other craft objects/materials, to create decoration and unique designs.
You don't need any crafting expertise to begin this hobby, and the materials are super simple – paper and the rolling tool. It's a hobby best suited to patient people who like to work with their hands.
You can find lots of beginner guided paper quilling short courses on platforms like Udemy and Skillshare. Also, there is a step-by-step photo blog on the Make Community website below.
Beginner Course: Introduction to Quilling (Skillshare)
3. Painting
Painting is one of the most well-known creative hobbies that is a super dynamic artform to do. With so many styles of painting and types of paint, you can really just choose your own way of begging your hobby as a painter.
Anyone and everyone can paint. Try watercolor, acrylic, and oil-based painting. Paint on paper, canvas, or other materials. It's really so varied that it's suited to all sorts of people. If you like more unique styles, we suggest abstract painting.
Though you don't need to be taught how to paint, as it's as easy as putting a brush (or your hands) to a surface, there are techniques and specific methods, and tips that can help you refine your skills. Take a look at EmptyEasel for tons of tutorials.
Top Course: Digital Background Painting for Animation (Domestika)
4. Paint by Numbers
This can be a great place to start before you take up regular painting. You basically get a kit with paints and a sheet that has light markings of corresponding numbers that you match the paint to that area, eventually making a complete finished painting.
This craft is an example of one of the easiest painting hobbies for college students, as you are guided through the whole process as you create it. It's perfect if you're not yet confident to paint on your own.
Amazon has some great paint by numbers kits for teens and adults to begin your hobby, take a look at the link below to get a kit today.
Free Course: Paint by Numbers with Paintology drawing app (Udemy)
5. Crochet
The art of crochet is about creating textiles using yarn, thread, or materials of another kind, using a crochet hook. It's similar to knitting, but there is a different method used when using the hooks.
Crochet isn't just for your Nanna, it's one of the more relaxing hobbies for those looking to spend lots of time on a project, rather than making something in one sitting.
Check out the large offering of crochet courses for any student level on the online learning platform 'Skillshare.'
Recommended Course: Creating Garments Using Crochet (Domestika)
6. Sewing clothes
Also known, in more professional terms, as garment making, this is an addictive hobby that can very well turn into a full-blown profession if you decide to, later on, be a fashion designer.
Anyone can make clothes, and when you take the right tutorials to get you started on pattern reading and following, you'll see how easy it is. You do need a sewing machine for this hobby, however.
There are tons of resources and online courses for sewing clothes, and we suggest checking out Udemy – the online learning platform – for a selection of courses to choose from.
Famous Instructor Course: Marc Jacobs Teaches Fashion Design (Masterclass)
7. Macramé
The method of Macramé crafting involves using knots of different complexities and combinations to create beautiful textile objects like household decorations and jewelry.
Macramé is one of the more complex hobbies on this list, and although pure beginners can try, if you've had experience working with your hands in crafts like beading or knitting, it'll be easier to start this hobby.
There are lots of places online to learn Macramé. A great place to start is taking a look at The Spruce Crafts blog that has a photoblog post as a simple tutorial for beginners.
Top Rated Course: Circular Macrame Techniques (Domestika) English subtitles
8. Candle Making
As a fantastic gift idea, or simply to keep in your own home, candle making is one of the more unique hobbies for students, and it's easier than you think!
Candle making is a great craft for any age and any level of experience with arts. It's an easy hobby to start, so long as you get the right materials (usually outlined in the recipes or tutorials that you are following).
You can find lots of instructional resources on how to start making candles. Try YouTube tutorials or craft blogs with step-by-step guidance, like the one below.
Recommended Course: Candle Making: Scent Your Way to Paradise (Skillshare)
9. Essential Oil Blending
Blending essential oils is one of the hobbies for students that also doubles as a great gift or even business idea, when you have amazing blends created for different purposes – fragrance, medicinal, meditation, etc.
Anyone can start this hobby – all you need is oils and to do some research on what their properties are so that you can make blends for specific purposes. If you've always loved oils, you'll definitely love the hobby of blending them.
Young Living is one of the biggest names in high-quality essential oils in the world. To get started, find some oils that you want to work with, learn about their benefits and properties, and begin making your own blends.
Highly Rated Course: Complete Guide To Essential Oils & Aromatherapy (Udemy)
10. Jewelry design
As another craft hobby that can be done in many ways, designing jewelry is fun and gives you a finished product that makes a great gift, product idea, or simply something you can wear yourself.
To start out, you need to get the right kind of materials (beads, pliers, attachments) so choose the type of jewelry you want to make. Starting out with bracelets can be an easy way to begin.
If you need help working through the different jewelry design concepts and choosing what to make, take a look at the Pinterest board below with lots of resources and links. To learn more, check out my guide on online jewelry-making classes.
Recommended Course: Resin Jewelry Design (Domestika)
Part 2:

Sport-based Hobbies for Students
11. Tennis
Sport-based hobbies for students have the extra benefit of also keeping you healthy by moving your body. You'll get strong arms and core (and some cardio) with tennis.
Anyone can give this sport a try, though there are specific techniques to learn to be able to keep a running game of hitting the ball back and forth with an opponent. Also, you'll need to have access o a tennis course and rackets.
To get started, you can take some lessons at your local tennis club, or find/hire a court to practice hitting the ball on your own or with friends. Youtube also has some handy tennis tips for beginners.
Grand Slam Title Winner: Serena Williams Teaches Tennis (Masterclass) 
12. Dance
You can already dance (whether you judge yourself as 'good' or 'bad'). So when you take up dance as a hobby, all you need is your body and an open mind to learn new movements, techniques, and dance styles.
What's great about learning to dance is that you can choose from a massive range of styles, from soft contemporary to hip-hop, or even partner-based dances like ballroom dancing. You don't need to be flexible or super fit to start – everyone can!
You can take dance classes in person, or online. Online could be a good place to take some classes before you go in person if you need a little extra confidence boost. For example, take a look at the platform Steezy for great tutorials on more urban, hip-hop-based styles. Steezy is a great place to learn dancing online.
Bestselling Course: Shuffle Dance Master Class (Udemy)
13. Running
Again, another sports hobby that doesn't require you have any special technical experience or any equipment at all. You can literally just go out there and run! For avid runners, it can be an addictive lifelong hobby that is great to keep the body and heart healthy.
Starting out with a running hobby, if you don't run much at all, is best to do slow and small at first. Don't go out there and run 5km if you've ever even run for 5 minutes straight. Work your way up slowly to enter this hobby mindfully.
There are some really helpful running programs for beginners to start out. The well-known running publication 'Runners World' has an easy 8-week program to follow.
Bestselling Course: Ultimate Guide to Running - for beginners to experts (Udemy)
14. Pilates
Named after the founder, 'Joseph Pilates', it's a physical exercise method based on toning and conditioning isolated muscle systems, especially the core of the body, to be stronger, learner and supportive of your whole body's health.
Pilates is great for anyone to try as it is low-to-no impact doesn't require prior experience as there are beginner options to start and is great for preventing and managing injury, especially your back.
There will surely be a Pilates studio somewhere near you. But also know that you can take classes online. Cosmopolitan has created a roundup of the best online Pilates classes you can take from home today.
 Bestselling Course: Learn Pilates: Classical Mat - Beginner to Advanced (Udemy) 
15. Basketball
Basketball is another pastime sporting hobby that couldn't be left off this list of sport-based hobbies for college or university students. Played with two teams of usually 5 plays against another, the goal is to get the most points by scoring goals, shooting the ball in the hoop.
The rules of basketball aren't complex, so it doesn't take much to learn the game. Though it helps to be tall, being closer to the hoop, and traveling more distance on the court with your steps, anyone can play basketball. It's great exercise being high in cardio too.
To start, go to your local court and shoot some hoops for practice, or organize a casual game with some friends. If you're looking to find help with your game online, we've reviewed some of the top courses for any level of a player to enhance their skills on the court.
NBA Star: Stephen Curry Teaches Shooting, Ball-Handling, and Scoring (MasterClass)
16. Swimming
Given that you have learned how to swim already, making a hobby out of swimming is a great way to stay fit, while also advancing by learning new strokes and making personal bests with pace and distance.
It's a great hobby for people who like solo sports, as you are on your own for the most part. You can also do casual competitions if you like working towards a goal, or even consider a triathlon if you take up running and cycling too.
There are tons of public pools in almost any city and town around the world, so it isn't hard to find somewhere to swim. For some extra tips on swimming form, check out the Orca Community Blog online.
Bestseller: Total Immersion Swimming: Swim Better, Easier, Faster! (Udemy)
17. Gymnastics
Gymnastics isn't just for young kids or teens being trained for the Olympics. You can start gymnastics at any age, and it's amazing to become more strong, flexible, and fit in many different ways. Plus, gymnastics can be anything from floor work tumbling to the balancing beam, uneven bars, or rings.
Gymnastics is suited to the person who likes a physical challenge, and who is willing to put in the work to advance in this hobby, as learning new skills with gymnastics takes a lot of body conditioning over time to perform them.
There's likely a local gymnasium that offers classes for teens and adults, as well as instructional tips and courses for how to start at home on your own. Maybe even think about installing rings in your own home. StepUp Academy is a great place for online gymnastics classes.
Olympic Champion: Simone Biles Teaches Gymnastics Fundamentals (MasterClass)
18. Yoga
If you've ever thought "I'm not flexible enough to do yoga," you're thinking about it the wrong way. Yoga enhances flexibility, and any body type can start yoga. There are plenty of styles to try, like more strength bases challenging Vinyasa yoga, or soft, slow restorative, or Yin Yoga.
If you're looking for a physical hobby that has amazing benefits for calming stress and relaxing your mind from studying or exams, yoga is for you.
There are countless platforms dedicated to offering Livestream and prerecorded yoga classes for any ability level. YogaAnyTime is just one example of this kind of site. We've reviewed several more here.
Star Instructor: Donna Farhi Teaches Yoga Fundamentals (MasterClass)
Part 3:

Technology-based Hobbies for Students
19. Gaming
Playing video games isn't just for young needs or the stereotype of a 'geek'. There are so many ways to take part in gaming in ways that can challenge your brain and boost your cognitive function, as well as games for socializing with friends, dating, or just relaxing.
All you need is a computer or a phone, and you can start gaming right away! To start out, think of something you're already interested in, like puzzles, decorating, or fantasy stories, and find a game on the topic.
There are tons of gaming platforms and software that you can access online for free and premium paid options, as well as apps on your phone. The LetsTryGaming site has a list of games for beginners to start.
Top Rated Course: 2D Game Design and Development Essential Training (LinkedIn Learning) 
20. Graphic Illustration
Graphic illustration is using design and art techniques of shapes, colors, patterns, and lines to create artworks for brand design, educational content, or just as original artwork. Usually, illustrators use a tablet device-specific for graphic illustration, and special software.
If you like being artsy and have a basic knowledge of technology, then graphic illustration is one of the hobbies for students that can get addictive enough to maybe even turn into a profession.
Try out an online course (like the one we've linked below) in graphic illustration as you are guided through the steps of how to use software functions to make amazing designs.
Recommended Course: Graphic Illustration: Boldly Design with Color and Shape (Skillshare)
21. Making Music
Even dreamt of being a music producer, singer, or rapper? You can do this from your own home, even with super basic software. Though if you're getting deeper into this hobby, we suggest investing in some great programs for mixing music.
This is a great hobby for people who love music, who like to sing and want to learn how to make their own songs.
The blog below is a great guide on how to get started in making music if you're a newbie in this area. As mentioned, you can start out without needing fancy equipment, and eventually work your way up to get some better tools as you progress. For more information, see my guide on the top online singing classes.
Free Course: Making Music with Others (FutureLearn)
22. Animation
This is one of the more advanced technology-based hobbies for students, where you work with software to manipulate digital figures and objects to create moving imagery, known as animation.
There are ways to begin this hobby without prior knowledge, though a prerequisite for starting animation is a sound knowledge of using computer software.
To learn animation as a hobby, start with simple technique tutorials and work your way up to more complex tasks of creating a short animation project. Below is a great list that details the best online websites and tools to learn animation.
Top Rated Course: Mixed Media Animation in Procreate (Domestika) 
23. Website Design
Though designing websites is technically a professional skill, you can definitely make it a hobby by creating your own site, and then helping others make their own. We even have a primer to get students started.
It's a fun way to create something that can later have a purpose online for content, interactive elements, and more. Basic knowledge of using computers is needed, but not super technical skills. Beginners can definitely create websites.
Start with a template-based design where the backend of the site is simple to use, like the Wix website designer. You might eventually work your way up to learning to code, but that's not necessary to have this hobby. This resource gives great tips for people just starting out. This is also a great hobby as it may cross over to studies while done in university or college.
Recommended Course: Wix Masterclass: Create a Stunning Wix Site (Skillshare)
Keep Looking For The Best Hobbies For Student
Didn't quite find the inspiration you were looking for, that's ok. We have other ideas.
How about lists of the most popular and common hobbies or perhaps some really weird and unusual ones?
Or if you prefer groups? We have hobbies for meeting new people.
And shhh. We have a list of hobbies for introverts too.