Learn How To Start Something New With 43+ Easy To Start Hobbies For Men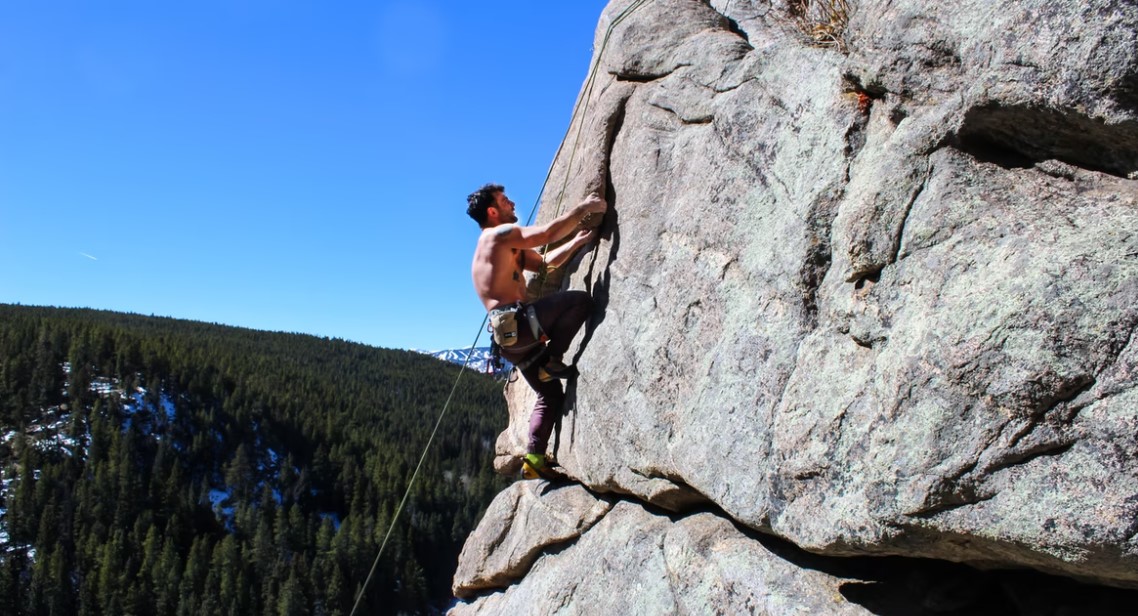 For those looking for a comprehensive list of hobbies for men, you are in the right place!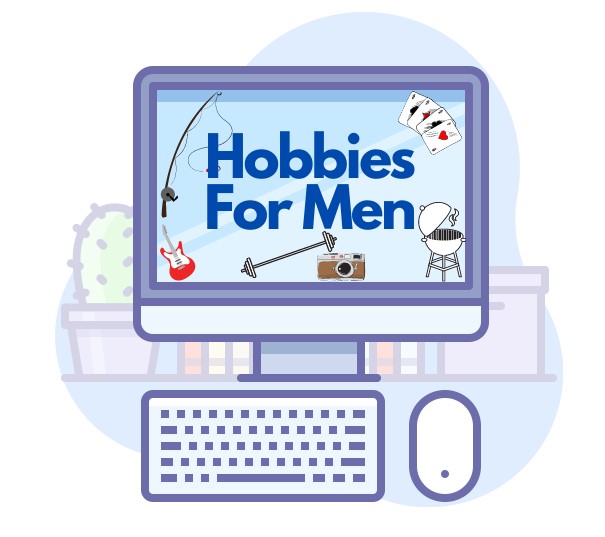 In this guide, I uncover many fulfilling hobbies that can be done after work hours, on the weekend, or even full-time if you have retired.
I have tried to source the best hobbies for all levels of talent, personalities, budget, and time commitment.
I've also uncovered informative resources to help you find fun ways to build the new skills necessary to get the most out of your new hobby.
But whatever hobby you pick, I'm sure it will bring you satisfaction and improve your well-being!
43+ Easy To Start Hobbies For Men In 2023
We've broken the hobbies into groups of similar activities. That said, we'd encourage you to read all the way through as you'll never know which hobbies will capture your attention or open up new doors. But if you'd like to skip ahead, here's a quick table of contents:
Best Active Hobbies For Men
---
1. Road Cycling Or Mountain Biking
Finding an exercise that doubles as your hobby can be a great lifestyle hack. Biking can be started in urban, suburban, or rural areas, on the roads, or in the mountains. Safety is a major concern, some areas have specific regulations governing road use for bikers.
Some modern bikes are technological masterpieces, but you can probably find workable bicycles at a yard sale in your neighborhood. A helmet, glasses, high visibility clothing will add to the enjoyment by keeping safe while biking.
Begin bike riding at any age with simple techniques taught online. Or check out this video on downhill mountain biking if you're looking to take this great hobby to the next level.
2. Golfing
Golf is a popular sport for a wide range of people, combining strategy, strength, and finesse. A great way to compete with friends while spending a fun day walking outdoors in pleasant surroundings.
Getting started is a little more expensive than other hobbies, since you need a variety of golf clubs, and will likely need to take care of lessons and course fees. Sporting stores or golf specialty shops are common sources for equipment and classes. Golf Digest magazine has beginner tutorials that can get you started in this hobby.
3. Weight Lifting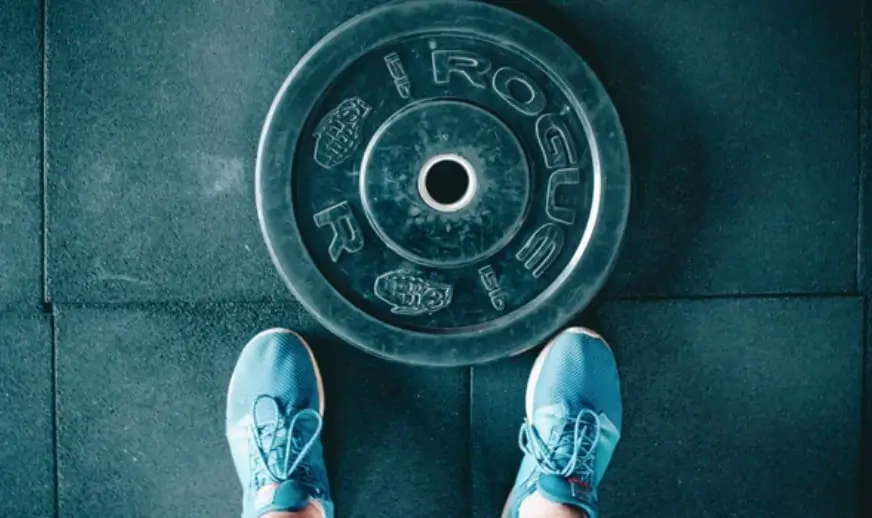 Whether for strength, body sculpting, or simply for fun, weight lifting has benefits for men over 50. All it takes to get started are the weights themselves, though a gym membership can give you access to specialty machines for certain targeted exercises. Men's Health magazine has great tips and instructions.
4. Skiing / Snowboarding
Winter is one of the hardest times to stay active and engaged. It's why we love skiing and snowboarding. While it's not the cheapest hobby to pick up, it is generally easy to learn as you can take lessons at any local ski resort.
Unless you already know you'll love it, we recommend renting your equipment, which includes skis, boots, poles, and most importantly, a helmet. And once you've mastered going downhill, why not try going up? We promise, there is no better way to achieve a great workout in the winter than by trying an AT setup or split board and skinning uphill.
5. Rock Climbing
Rock climbing is a new addition to the list, as it's a great hobby that really took off during the pandemic. Why? While it used to be an expensive hobby where you needed to live in the mountains to access, now there are inexpensive indoor climbing gyms in nearly every town. Secondly, it's physically active and social but also allows you to stay at a safe distance from one another.
To get started, we'd recommend hitting the local climbing gym, renting the shoes and the harness, and getting some basic instruction. Luckily, you can go solo most places as they have auto-belay gear which ensures you can safely try it out. From there, the sky is the limit. Literally. Check out this Masterclass course from Alex Honnold of Free Solo fame.
6. Tai Chi
Tai Chi is a form of martial art used to refresh yourself physically, mentally, and spiritually. It also has the added benefit of boosting your confidence as you learn self-defense.
Practitioners can enjoy the movements individually or in groups. All you need to begin this hobby is a desire for harmony and a few minutes from your day. Harvard Health has information to help you start.
7. Ballroom Dancing
With the exception of those whose hobbies include building humaniform robots, you will need a partner for developing this hobby, though it doesn't have to be the same partner each time.
Parties, wedding receptions, or ballroom dancing schools are enjoyable ways to start this hobby. Learn To Dance is one of the many fine online dance sites.
Best Outdoor Hobbies For Men
---
8. Fishing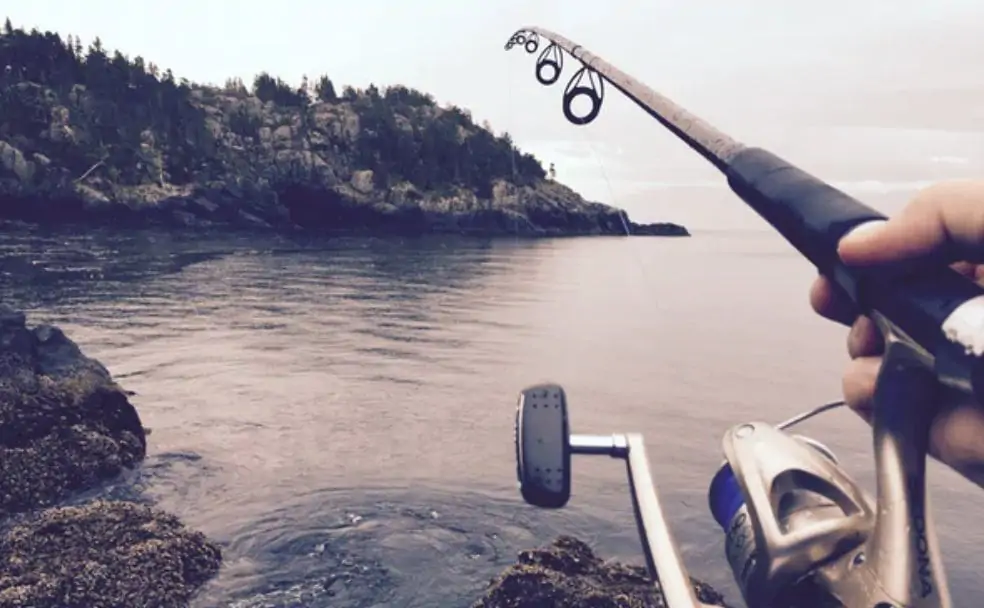 While this is definitely not a unique hobby for men, fishing can be a form of recreation and meditation while also putting some food on the table. And it's a great hobby for the complete beginner or seasoned fly-fishing enthusiast.
You can start this popular hobby with minimal equipment, just a rod, reel, and some choice accessories. A sporting goods store or a discount department store is a good place to find what you need including any state licenses required. You can also explore close by rivers, lakes, ponds, and fish farms if you are not close to an ocean.
TakeMeFishing.org is a fantastic resource for lots of information on starting fishing as a hobby. Or if you want to jump right into fly fishing, Orvis will get you started in this addictive niche of fishing.
9. Geocaching / Hiking / Backpacking
Geocaching is a high-tech version of treasure hunting with a little bit of hiking or backpacking added in. It satisfies the desire for hunting, figuring out clues, improving your problem-solving skills and is a great hobby for spending time actively moving in the great outdoors.
Start out by looking at Geochaching.com for geocaches nearby and then join in on the fun. Geocaching.com also has the best information for learning this fun hobby.
10. Archery / Bow Hunting
Next on the list of hobbies for men is archery. While you can find ways to practice indoors, we think this is an ideal hobby for being in the wild. You'll need a bow, some arrows, and a safe space with a target to get started. Check out your local ski mountains in the summer, many having archery courses that combine alpine hikes with interesting targets for practice.
If you really get into the bow and arrow, you can always turn your attention to big game animals and try bow hunting. You'll need to make sure you get a game license for your area and it's probably worth going out with a seasoned hunter a few times to start. Check out the local hunting and fishing supply shop for suggestions.
11. Beekeeping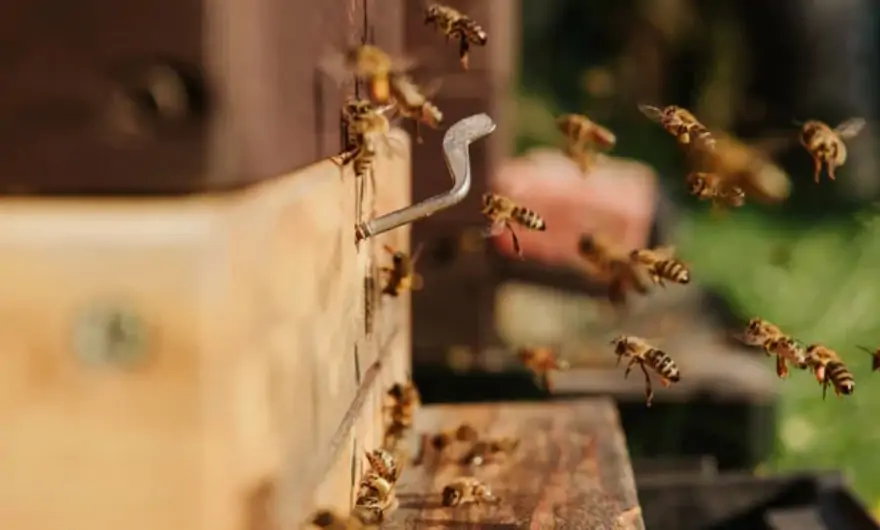 As a hobby or a side hustle, beekeeping requires patience, a love of nature, and a fair amount of determination. Local associations will show you where to get hives, bees, and protective equipment. Bee Built is an online source for instruction and equipment.
12. Flying Drones
Flying drones and recording videos or still-images is government relegated for safety and security in many areas but offers lots of fun while flying and after by watching our videos. It's kind of like a real-life video with eye-hand coordination being a necessary skill.
To get started, you need a drone, which can vary in price and sophistication, plus a license and training. In the U.S., the FAA has multiple resources online for training and certification.
13. Bird Watching
Bird watching, also known as birding, is one of the hobbies for men over 50 that has been available for hundreds of years for men with a love of nature and who seek out free time for this enjoyable pastime.
All you need to start is a place where birds might be and a method of identifying them. Audubon is the best source for birding info.
14. Gardening
Gardening is a good hobby that can include flower gardens for decoration or vegetable gardens to supplement your grocery fresh produce. While many think you need a yard to start, a nice sunny corner, porch, or even a balcony can also be great alternatives.
There is some physical labor involved which may get a little dirty, plus, maintenance chores such as weeding and pest control are part of the mix. The results can be quite satisfying, either with blooming flowers or tasty fresh herbs and vegetables. A good source for info is a local lawn and garden or big box store. Skillshare has some great online classes.
15. Astronomy
Keep looking up! Access to the sky is the sole prerequisite for this engaging hobby. Telescopes, binoculars, and trips to remote viewing areas can involve some investment, but naked eye astronomy from your own backyard is fun and interesting and cost-free.
If you're already any sort of science geek, this is fun to pursue individually or in local and online groups and clubs. With remote computer viewing options, you can engage in this hobby year-round. Sky & Telescope magazine has a fine beginner's tutorial online for backyard astronomy.
Hobbies For Men Who Like To Work With Their Hands
---
16. Photography / Videography
Photography, including videography, is an art form and a craft that requires an understanding of some science in order to take full advantage of all that's available in this hobby. It's a discipline that works well for either introverts or extroverts.
You can get started by reading books or viewing online articles about photography in general or some of the deeper variations of techniques and methods. We've also reviewed some great online photography and filmmaking starter courses. Initial costs can be high compared to other hobbies for men over 50, but it's a hobby that can also make a little money for the practitioner of it.
PhotographyTalk.com is one of the hundreds of websites that allow you to learn from masters and pros eager to share their knowledge.
17. Carpentry / Woodworking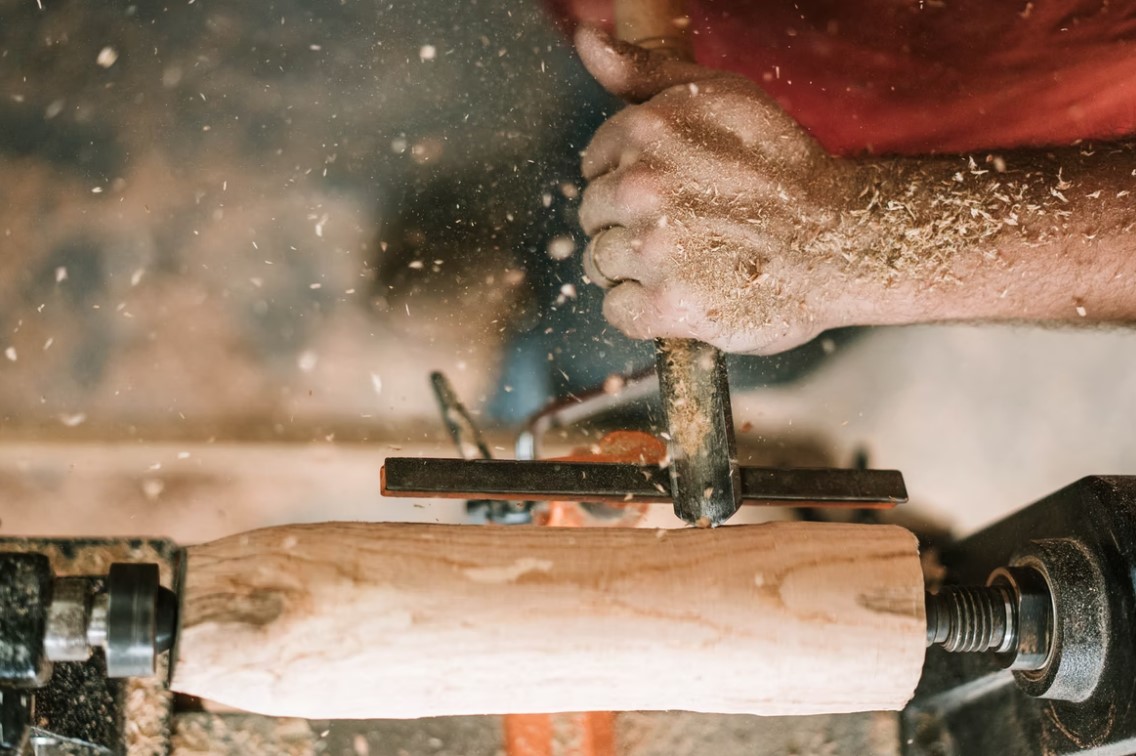 From making toys to furniture or buildings, woodworking of all sorts is a fascinating hobby to get into. The tools involved can be pricey, but they last a long time and can be used for profit, too. It's like origami for the big boys.
If you're interested in any major carpentry projects, you will probably do best with an area large enough to space out the tools and materials safely. Any of the big box stores have lots of tools and supplies, lumber yards are excellent sources as well. Craftsman Tools has a list of YouTube channels for learning carpentry and woodworking.
18. Car Restoration
If you have a love of classic cars and a little bit of extra money, car restoration can fill up as much time as a hobby that you're willing to give. If you want, you might make a little money back by reselling after restoration.
You have probably already started if you're into classic vehicles, as a hobby you're just putting more into it. Classic Car Restoration Club has information that can point you in the right direction.
19. Metalworking
Could there be a more manly hobby than using an arc welder to shape steal into unique sculptures, designs, or even working parts? We didn't think so. And getting started isn't as hard as you might guess.
This guide provides data on the basic tools you'll need and a number of the techniques you'll want to practice to develop the know-how necessary for a lifetime of fulfilling metalworking.
20. Lego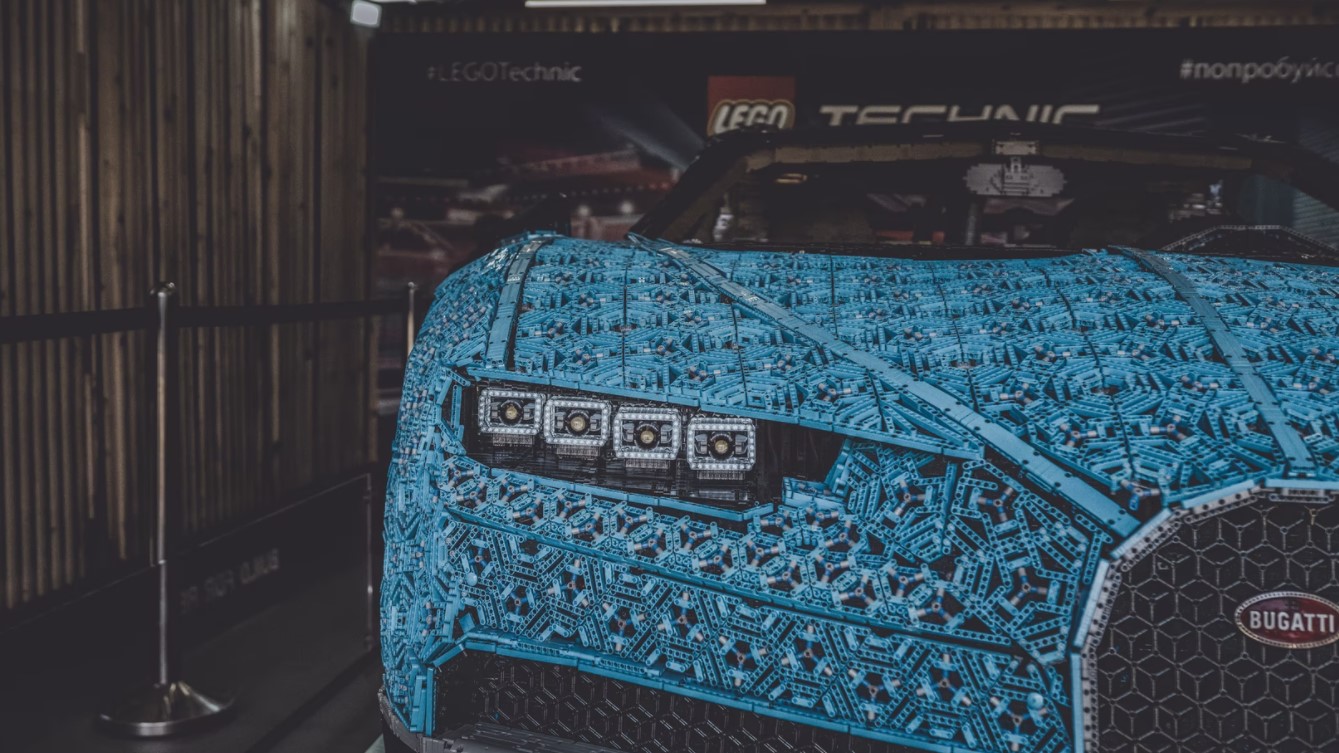 Lego is not just for kids, it's for kids of all ages, which makes it the perfect hobby for men. And if you haven't seen the incredible designs from the latest season of Lego Masters TV show, you're missing out. You can take an artistic bent and craft amazing sculptures. Or go the more functional route and build structures that withstand heavyweight and high winds.
What we like best about this hobby is that you can buy complicated sets that reflect your interests – classic cars, Star Wars movie characters, iconic buildings – and display them in your office. Or you can simply buy bricks and come up with a 100% unique design that's all your own.
Plus, if you have kids, you can team up with them in a Lego competition. Win-win.
21. Painting
I was thinking about art on canvas as opposed to refinishing houses and rooms, but maybe you will make your art on walls as a mural. An easel, a stool, a palette, and an imagination are the essential tools. What type of paint will you choose? Watercolors or oil-based paints?
You can start on your own or look for community classes from art supply stores or local colleges. Search your local PBS station for old Bob Ross instructional videos or go to the Bob Ross YouTube channel.
22. Chainsaw Carving
A tree stump, a chainsaw, and safety goggles, all that, and a sense of art are all that's needed for this exciting hobby. It's like whittling for the big boys.
Believe it or not, you can actually take classes for this manly hobby. Chainsaw manufacturer Husqvarna has some tips to get started.
Hobbies For Men That Love Food & Drink
---
23. Cooking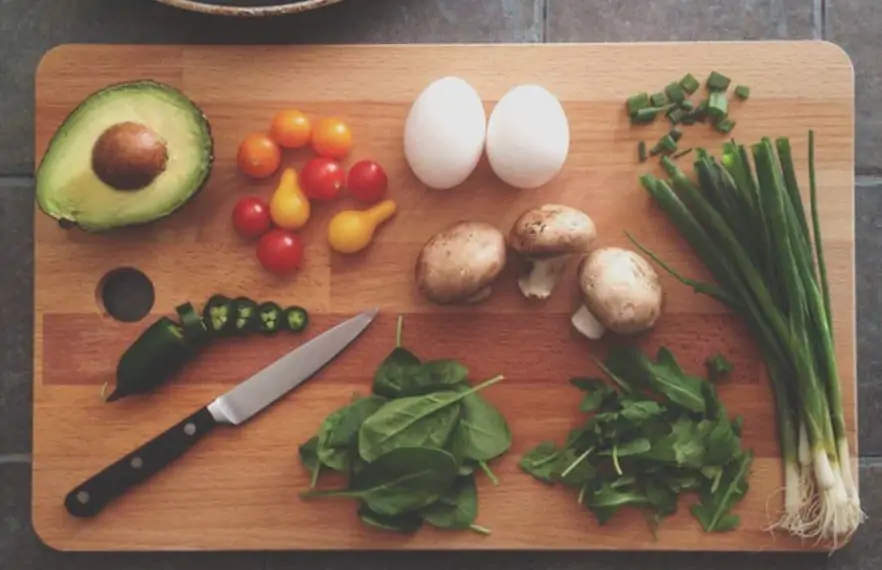 Making mouth-watering dishes can be complicated or simple with great results from either approach. A hot plate or a full kitchen can be utilized, some other accessory items can make the preparation easier, too.
Some recipes require lots of advanced planning, others can be "thrown together" at any time. It's usually better to have some space to work in, but any size kitchen area will work. The magazine Bon Appétit has some helpful tips. We've got a guide for online cooking courses too!
24. Grilling / Smoking / Barbecuing
A different skill than kitchen cooking, grilling, barbecuing and smoking appeals directly to the primal fire urges of men. Cooking with fire that is.
You can get started with a simple backyard charcoal grill or a hibachi on your porch. Weber has good hints for proper grilling. I also took this excellent Texas-style BBQ Masterclass with Aaron Franklin which upped my pitmaster game dramatically.
25. Wine Making
One of the oldest hobbies for men over 50, winemaking is fun before, during, and after the hobby. Access to ingredients, proper storage, and patience are basic requirements for this hobby.
Necessary gear can be found locally anywhere homebrewing supplies are sold, ingredients can be obtained at grocery stores, in vacant fields, and online. How To Make Wine At Home is a fun guide.
26. Beer Brewing
Homebrewing of beer is a different discipline than winemaking, but a lot of the principles are the same. You need patience, the right tools, and quality ingredients to brew your own beer.
A good place to start is joining online or local groups of brewers associated with certain types of beers. The beer brewing supply store you source your equipment from probably has info on local groups. Adventures In Home Brewing has excellent tips and instructions.
Best Hobbies For Men To Keep Their Minds Sharp
---
27. Learn a Language
A desire to learn and time to practice is all you need to learn a foreign language. Dictionaries and computer programs can help you learn, so you can join a group of other people learning the language. Smartphone apps or foreign language dictionaries are a great place to start. Coursera has lots of different classes for whichever new language interests you.
28. Chess
Chess is awesome entertainment and combines strategy, patience, and competition. You can play one-on-one, in tournaments, or against a computer and receive a level of enjoyment and satisfaction.
Getting started can be as simple as buying a chessboard and pieces and following the "How to Play" instructions included. Chess clubs, online or in person, are a lot of fun as well. Chess.com is one of the dozens of online resources to learn chess. Or perhaps you'd like to learn the game from grandmaster Gary Kasparov?
29. Video Games
Wait, video games can help you stay mentally sharp? Turns out the answer is yes. Also, with the rise of massively multiplayer games like World of Warcraft or New World, you can use video games to stay in contact with your friends in remote cities or make new friends from around the world.
All you need is a computer, smartphone, or a gaming system like PS5 (if you can get your hands on one) to get started.
30. Board Games / Card Games
Perhaps one of the most universally loved hobbies for men is card games and board games. They have all the aspects that make a great hobby: they help you build problem-solving skills, they're competitive, they're social and great to do with friends, and they're inclusive as anyone can get their hands on an old board game or deck of cards.
There are a ton of great resources for board game lovers, though we think the Watch It Played youtube channel is one of the best for learning the rules and key concepts fast. Here's their primer on Settlers of Catan and favorite shared by our family and silicon valley alike.
And if you need a fast-paced card game that's easy to learn and completely addictive, check our Beanie. Think of it as a chaotic Gin Rummy or Rummy Cube with fewer rules.
31. Stock Market
The stock market has many opportunities for entertainment with the possibility to make money on a side hustle. Certain regulations and licenses may apply to this discipline. Nerd Wallet can walk you through the basics of playing the stock market.
32. Vlogging / Blogging / Social Media
If you can write, you can blog online, add video and you're vlogging. Share the same insights on Twitter or Instagram to build your social media audience. The subject matter can be anything that you want, from teaching hobbies for men to interviews and games with friends. Bonus points if you get invited to be a guest on a podcast.
Web access and a computer of some sort, even a smartphone counts, are the essentials, good ideas, and perhaps some wit is also helpful. Not surprised to see that YouTube has great tips on how to start vlogging.
33. Guitar
Learning a musical instrument is the perfect hobby that can last a lifetime for men, so why not start with guitar?
Basic guitar skills are appreciated at campsites, small gatherings, and family nights the world over. An acoustic guitar can be played anywhere at any time, but it may take a little effort to learn the chords.
Just pick up a guitar and start strumming, good guitars can be found in local music stores, these stores often have helpful people who will assist you in your choice. A course at Guitar Lessons.com will get you started with chords.
34. Writing
Creative writing, journaling, writing as a teaching tool or writing poetry and prose are ways to use our introspective skills as well as language and grammar skills.
You can get started with pencil and paper or any basic computer or tablet with their preloaded word processing apps. Cambridge Assessment is an interactive online tool to improve your writing by self-teaching. You can also see my guide on online writing classes.
35. Genealogy
The ability to solve puzzles and search old writings will come in handy for this hobby. It's very rewarding to learn about the past when it tells you something about yourself. Online resources have this hobby more accessible. Familysearch.org has all the tools and instruction needed to get going.
Unique And Unexpected Hobbies For Men
---
36. Cosplay
Science Fiction, graphic novels, sewing, and role-playing all come together in this enjoyable hobby. Just going to a convention and meeting other cosplayers can jumpstart your entry into cosplaying. WikiHow is an excellent place to learn the basics of cosplay.
37. Collecting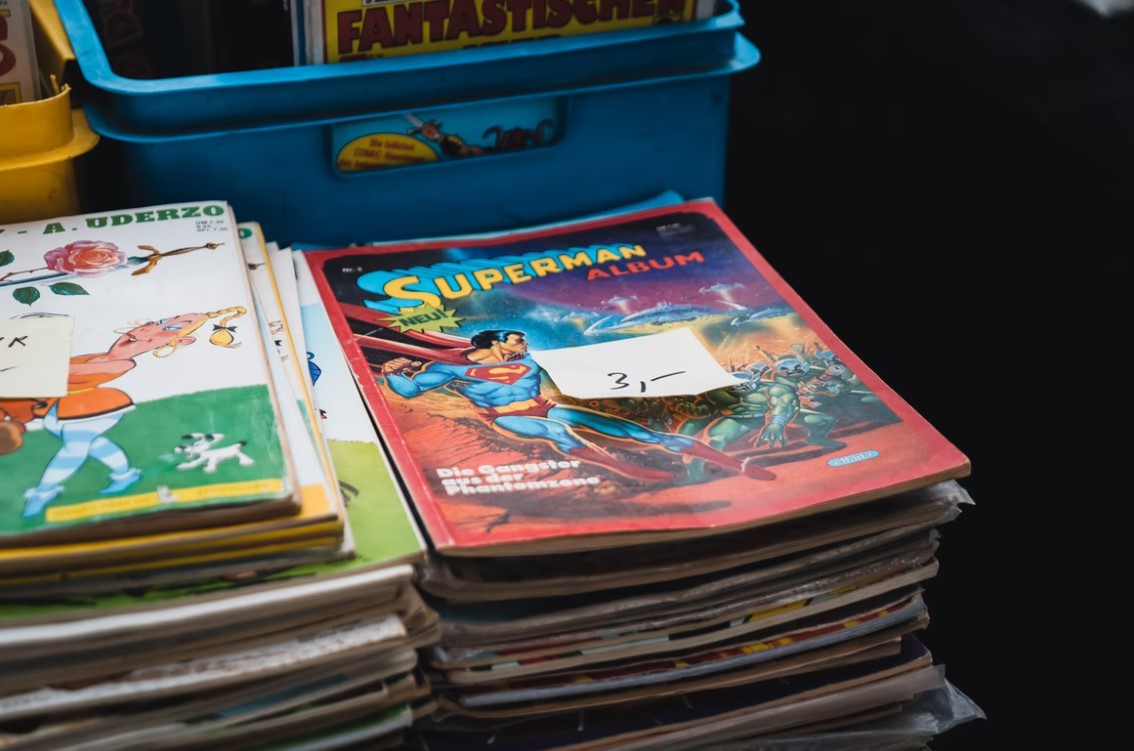 You can collect anything, cameras, books, dolls, coins, or vinyl albums. All you need is an interest in something and the ability to find those things It's very easy to start, just gather more than one of something that you really enjoy having. Use the info from the US Mint about coin collecting can be applied to collecting other things
38. Volunteer / Mentoring
One of the most rewarding hobbies for men over 50, becoming a mentor benefits everyone involved. It will probably also need the most commitment of time and energy of all the hobbies. You can find many organizations needing mentors with a simple online search. Mentoring.org has a lot of valuable information for anyone reaching out for this worthwhile endeavor.
39. Graphic Design
A job as a hobby? Graphic design can be a whole lot of fun for anyone leaning towards creativity, it is fun to do for yourself and friends. And if you start making money, then it qualifies as a side hustle.
While press and prepress still exist, the vast majority of graphic design is done on computer platforms. Some programs are free and others have low monthly subscription prices. Udemy hosts some free online graphic design courses.
40. Antiquing / Picking / Thrift Store Flipping
Unless you have your own TV show about picking, it's not likely to bring in much money but it sure is a fun way to try. Travel, research, investment are all part of what goes into antiquing.
An interest in the things from everyday life years ago will get you started, a little money will keep you going in picking. Some excellent ideas are in Reader's Digest.
41. Sewing
As we researched this list, we were shocked to see how popular sewing had become as a hobby for men. But it shouldn't be surprising with the roles men play on popular fashion reality TV shows.
So learning sewing on machines allows made the list as it allows a range of men to create whole items of clothing for themselves. Patience and the ability to read and use patterns are keys to sewing successfully.
The equipment for sewing can be found in a variety of stores, online and brick and mortar, and also in neighborhood garage sales. Thread, bobbins, patterns, and material are all part of the costs involved. You can learn sewing in person at local stores and clubs or online at sites such as sewing.com.
42. Knitting
Just like sewing, knitting is a surprisingly popular hobby for older men, not just for grannies! As for hobbies for men over 50 go, knitting can be relaxing and refreshing, plus you get to keep what you make or give them as gifts.
You can hit up Amazon for yarn, knitting needles, and a workbook or guidebook to show you the right techniques and patterns. Plus, be sure to invest in a classic wood rocking chair. Join Martha Stewart for a fun knitting class.
43. Fantasy Football
Finally, it's the hobby your spouse loves to hate. But fantasy football is a favorite hobby because it combines so many of the best aspects of the best hobbies into one.
Analyzing the average draft positions and ongoing statistics keeps your mind sharp. The camaraderie of competing against your buddies and agreeing on the last place punishment. And it spans some of the darker, colder months in the northern hemisphere. Plus, as long as you have an internet connection, anyone can play.
And some people have been fortunate enough to turn this hobby into a full-time career.
Even More Hobbies For Men In 2023
Maybe we were close but not exactly what you were looking for.
That's ok, we have several more list of hobbies that might inspire you: