Learn How To Get Busy With 17 Hobbies For Lazy People That Are Actually Fun!
If you are in a lazy mood but feel like keeping productive, you're in the right place!
In this guide, I have rounded up some of the best hobbies for lazy people that will keep you busy and engaged, while even having some fun!
Below, you will find a wide range of hobbies and interests that don't require too much effort but are sure to bring some enjoyment. Let's get started!
17 Hobbies For Lazy People In 2023
---
1. Puzzles
Doing any kind of puzzle is one of the best hobbies for lazy people since it doesn't really require much energy other than some brainpower.
You can find some solo puzzles to do online, or find a jigsaw puzzle to complete at home. If you're feeling a little social, invite someone to play with you, and help complete the puzzles.
To check out some great online puzzling options, find free puzzle sites, and browse through the many options available to find the most interesting style for you.
2. Coloring Books for Adults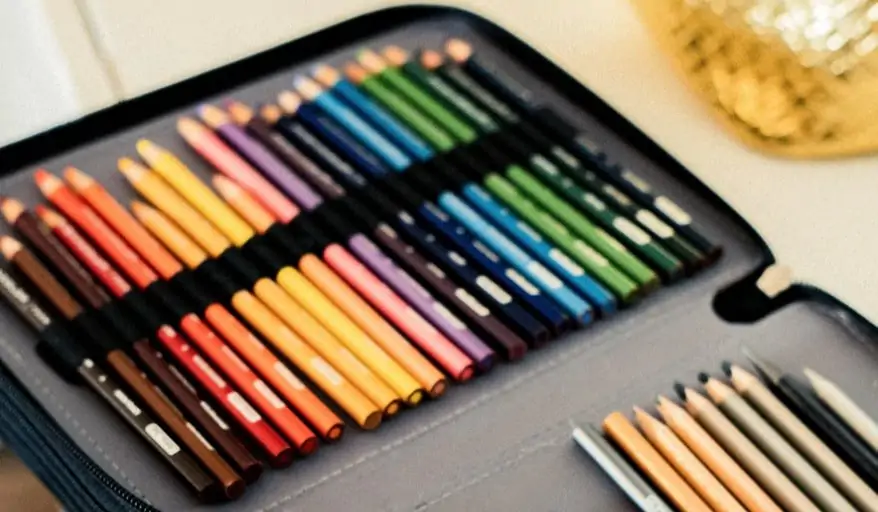 These have gotten extremely popular in the past few years, as a mindfulness stress reduction technique, and also simply a fun hobby to take on!
The beauty of adult coloring books is that you need no artistic ability at all, apart from choosing a color to fill in the pictures with. That's it!
Find all different styles of coloring books – from garden themes to patterns and shapes, and even themed by your favorite books or movie. You can find coloring books online easily here.
3. Knitting
Feel like taking up a hobby that lets you find a comfy place to sit and stay for a while? Then knitting might be for you!. This popular pastime isn't just for your grandma either…
Lots of people, young and old, are taking up knitting as a hobby because it doesn't require any level of fitness, or a big amount of energy at all. Great for lazy hobbyists.
All you need to do is learn the basic technique, which you can do from an online tutorial. Once you have the needles and yarn, you'll be ready to start!
4. Cooking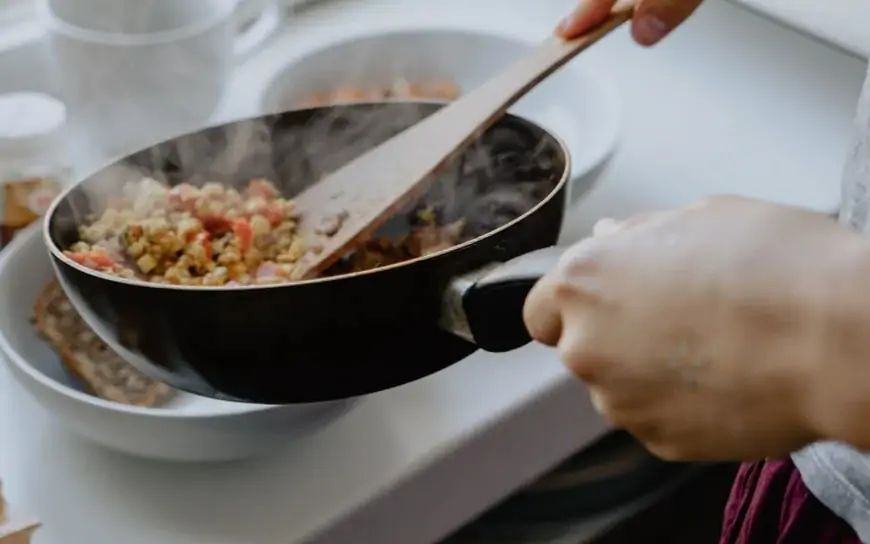 The wonderful thing about taking up cooking as a hobby is that you get to eat and share the amazing results once you're done.
Follow along from cookbooks or simply google recipes for any kind of meal – whether it's a hearty warm dinner meal or baked sweets and snacks.
There are some popular well-known sites that not only share recipes but also ratings from people who have tried those recipes out. Start by browsing through these online cooking classes to see what stands out!
5. Scrapbooking
This is a sweet and easy hobby to take up. For the more creative hobbyist, it's all about taking photo memories and transforming them with papercrafts into an artist album.
Scrapbooking clubs and classes are quite popular to join, and there may be one near you. If you prefer to stay at home and do it on your own, you can easily find inspiration online.
There are certain tips and techniques that will give you great ideas and also the ability to create a long-lasting craft memory album, so make sure you read up on how to scrapbook here.
6. Gardening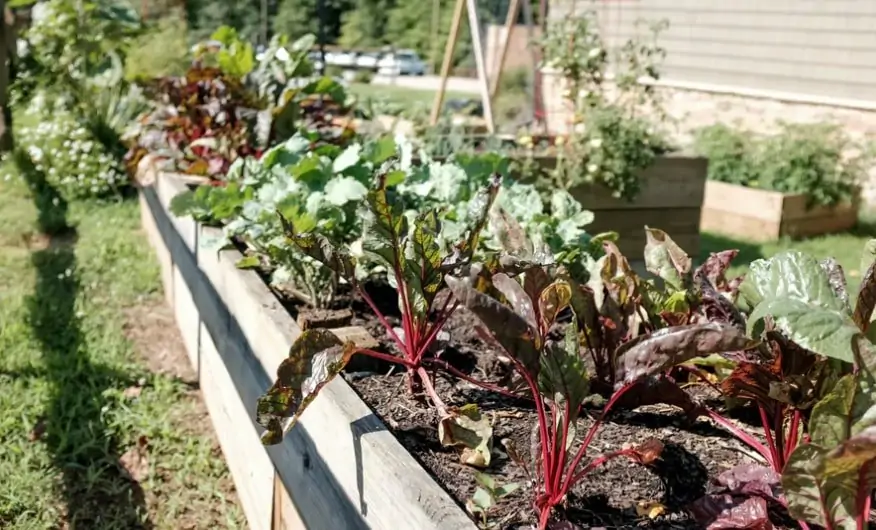 Though this is one of our hobbies for lazy people that requires some physical energy expenditure, you'll also find gardening relaxing and rewarding.
There's something amazing about planting a seed and watching it grow and eventually bloom into a flower, or a vegetable/fruit if you're growing food!
Read about gardening and all that you need to know to get started in one of the popular gardening courses so that you understand what it takes to be a skilled gardener.
7. Makeup Tutorials
If you like dressing up and want to expand your skills at doing makeup in many different ways, then you can get into makeup tutorials as a hobby.
You can either take online tutorials for different makeup styles or if you're already skilled at it yourself, you can create your own tutorials and share them online on a blog or on YouTube.
People are always searching for new makeup looks, so you might find that you get a great audience if you're sharing your tips and tricks. Take a look at this famous makeup tutorial channel for inspiration.
8. Photography
The beauty of photography as one of the more creative hobbies for lazy people is that you don't need to go and buy a fancy camera to get started. All you really need is your iPhone, and you can take incredible photos!
Whether you choose to take photos of nature, people, certain activities, or abstract imagery, you can do it all on a basic smartphone.
Of course, as you get better you may be inspired to purchase the right kinds of cameras and lenses, but you can begin today if you really wanted to. For some helpful photography tips, check out this blog.
9. Drawing
Next on my list is drawing, which does seem like a daunting hobby to undertake, especially for lazy people! However, by learning some basic techniques, you can look like a pro in no time.
Specifically, start with a drawing pencil and some art paper and decide what kind of drawing you're most attracted to – abstract, patterns, comic/cartoon, lifelike sketches… There are so many styles to choose from.
Take some online drawing tutorials to learn basic techniques so that you can prepare yourself to begin this hobby with some skill.
10. Mixology (My favourite)
Another name for this hobby could be cocktail making, however, it's not simply about cocktails. This is all about mixing drinks (generally alcoholic) with others to create unique flavors.
What's great about this hobby is that you only need some drinks as your tools, and you're ready to go. You don't need to sweat it out with physical endurance either, you can even mix sitting down.
This is why drink mixology has made it to our list of hobbies for lazy people. To begin, you can check out my comprehensive list of free and paid mixology courses to help you get started!
11. Book Clubs
Another relaxing pastime is reading books. Taking this a level up is creating or joining a book club, where you all read the same book and get together to discuss it.
This hobby can be done in person, or online. Book clubs can be made up of people you already know – like friends and family, or strangers who become friends.
The best of both worlds is expressed in this hobby – the introverted love of reading, as well as some extraverted social situations. To find an online book club, check out sites like this one.
12. Creative Writing
There are many different forms of creative writing, from short stories to novels and poetry. All of them require no experience and very minimal tools to begin.
Just find what you'd like to write with – pen and paper, a laptop, or go old school with a typewriter! If you love telling stories or being creative, this is a suitable hobby for you.
There are specific story writing techniques that skilled authors and writers know, so it will help to learn a little more about them. This article shares some valuable writing tips.
13. Podcast Fan
Rather than make your own podcast, you can have a hobby of listening to them! This requires little effort on your part, just tune in and get comfy, and you're set.
You can try finding a specific genre of the podcast that is most interesting to you – whether it's a storytelling show, or something educational about one of your passions.
You'll find a podcast show on just about any topic you can think of. Don't forget to rate and review podcasts to be more engaged in the hobby. You can start by browsing through this list of top podcasts to get inspired, or even learn how to launch your own podcast!
14. Board Games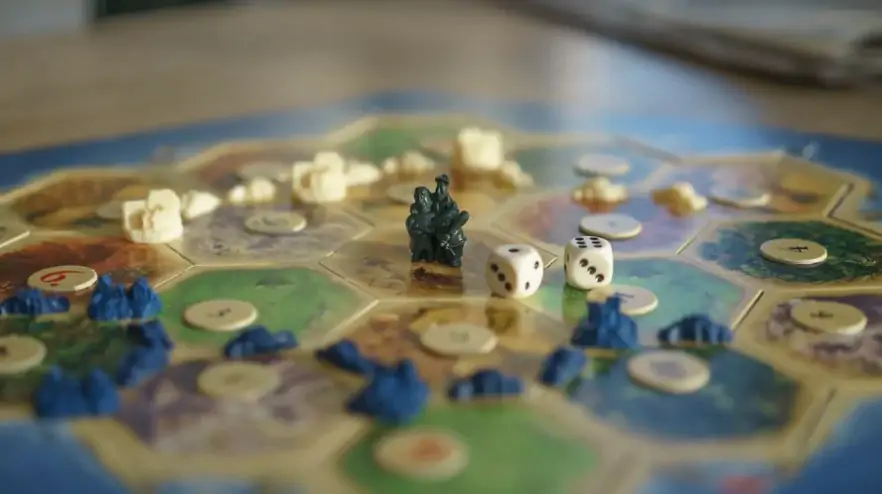 Much like puzzles, this hobby can be done in person or online. There's something fun about a physical board game with friends, but if you're looking to stay home alone, that's possible too.
You could put your attention towards getting very skilled at one type (like chess) or pick a new board game each week to try out.
If you host social board game nights with your friends, you still don't even have to leave your own home! Alternatively, play with strangers online on games platforms like this one.
15. Lego
Playing with lego is not just for kids. Have you ever seen the life-size complex lego models that people have worked on for months? You could start a hobby as impressive as that.
Or just stick to the basic building following tutorials in lego sets or just go free reign. This is one of the relaxing and creative hobbies for lazy people that only need you to have access to the Lego blocks and some space to build.
For inspiration, check out the gallery of lego models here. You'll find sets and blocks in most toy and department stores, or of course, you can order them online.
16. Calligraphy
Next on my list is the extremely satisfying hobby of calligraphy! What makes this a great hobby of lazy people is that all you need to get started is a pen.
You may even get so good that people pay you to make the cards for them or even create your own creations! To get started, you can see my post on online calligraphy classes that walk you through the entire process from start to finish!
17. Walking
Now we know that this is a list of hobbies for lazy people, but walking really isn't so difficult, and you certainly don't have to be super fit to do it.
It's a healthy way to enjoy nature and not have to spend too much energy and time doing it. Why not start by going for a short walk every morning? There are a ton of health benefits to walking.
You may love it so much that you create your own neighborhood walking group, invite friends to join, or listen to a podcast episode along your journey (that's two hobbies in one!)