73 + Security Guard Resume Skills For Your CV 2023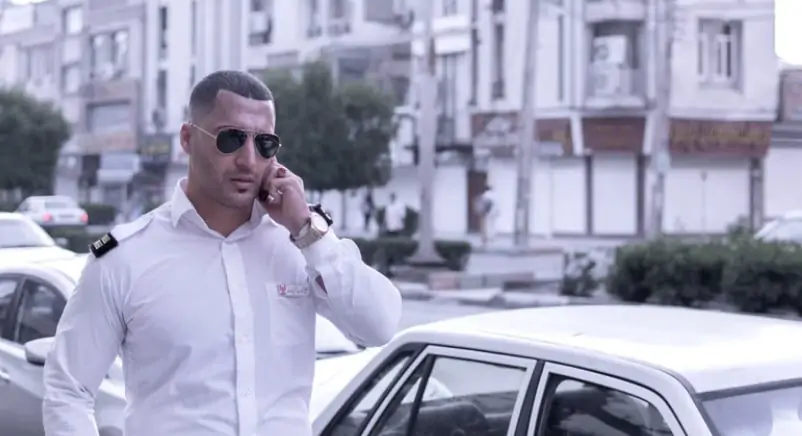 Applying for a new role as a security guard requires you to demonstrate your expertise in a range of skills.
The following security guard resume skills are what employers are looking for in a professional, experienced and effective security guard in a range of job roles and security situations.
From operations and administration, to analytical thinking and safety management, we list the most important security guard skills for you to add to your CV! Let's begin!
Feel free to copy and paste any of the below skills to your resume that apply to your experience level and skills ☺️.
73 + Security Guard Resume Skills For Your CV 2023
#1: Security Operations and Procedure
There are many different operations that security guards will undertake. If you have extensive experience, this can help your prospects of getting hired. See the list below of the security guard resume skills to see which ones apply to you.
Well-versed in a range of surveillance skills
Managing multiple tasks within set procedures
Responding to alarms and emergencies in line with company procedures
Fire inspection procedure knowledge
Maintains professional standards in adhering to company standards and changing policies
Detection of irregular activity and reporting instantly where needed
Track record of working in busy, fast-paced environments
Well versed in facility and premises technologies
Enforced state and federal laws within the context of the environment
Planning, adjusting and managing security operations in a large team.
#2: Reporting and Administration Skills
It's not all physical work; security guards may also need to undertake administrative duties. Show your proficiency in organizational 'behind the desk' work by adding some of these resume skills to your CV.
Maintains daily logging of incidents and activities on shifts
Logging equipment and property damage, theft and other unlawful acts
Strong working knowledge of different commercial security operations and how to report in these systems
Can share relevant information about the company to visitors, clients, customer, etc
Investigations of the incident through reading and interpreting reports
Creating reporting structures and procedures for a company
Confidential storage of sensitive information
Accuracy in administrative tasks
Ability to perform a range of in-office tasks like scheduling, communications, and reporting
Can interpret a range of written and verbal information on incidents.
#3: Analytical Thinking Skills
Thinking through tough situations before acting, often in a very fast way, is necessary to show that you have the mental capacity to problem solve and find the best mode of action.
Objectivity in situations that feel more sensitive
Sound judgment when complex issues arise
Identify areas for improvement when new procedures are needed
Can offer advice on creating new security camera positioning
Patrolling assigned areas with attention to details often overlooked
Adaptability to changing priorities of job
Vigilance in keeping discreet around suspicious individuals
Resolving high-pressure situations with well-thought-out mechanisms of communication
Assesses the situation from afar before taking strong actions
Identifying safety risks with diligence before taking actions
#4: Interpersonal Skills
Working with people, especially in sensitive and sometimes risky situations, means that you need to be clear, professional, and not emotionally triggered. Your security guard resume skills list should reflect these qualities.
Exercises strong emotional control intense situations
Dependable and trustworthy work ethic
Strong integrity with actions matching words
Professional written communication skills
Clear, direct and kind verbal communication manner
High ethical standards in moral considerations while making decisions
Upholds professionalism when dealing with aggressive behavior
Demonstrates ability to handle conflicts in an effective and clear way
Resolves conflicts and aggression with different communication tactics
Courteous and polite energy to clientele, staff, customers, co-workers, etc.
#5: Physical Abilities
Security guards need a strong in-person presence, so showing you have the fitness to be on the job is vital. There are a few ways you can express this on your CV, read below for some ideas to include on the skills list.
Upholds and proves strong physical health in regular check-ups and exams
Leads an active and healthy lifestyle for minimal illness leave
Maintains peak physical fitness in cardiovascular and strength training
Agile and able to be quick on the feet where needed
Able to work long hours and nighttime shifts
Experience in handling double shifts and overtime, staying clear and focused
First Aid and CPR Certified
Willing to do physically demanding tasks on the job
Certified in different guard-appropriate martial arts and defense techniques
Can use additional safety guard equipment where needed, without relying on intimidating with tools.
#6: Safety Management Skills
In your security guard resume skills list, it's important to show how you adhere to safety standards and can not only work effectively but also accurately and securely.
Manages a safe environment by being attentive to details of the surrounds before taking actions
Managed the safety of others by strong observation skills
Knowledge of safe use of firearms and usage of other security equipment
Performs regular checks of emergency call boxes
Performs regular safety inspections of environments
Excellent aptitude to judge and detect imminent threats
Can prioritize specific threats to make a sound decision on which to act on
Proven ability to act quickly and effectively in emergencies
Does not compromise own personal safety while in a physically demanding role
Adjustments of security systems to ensure the safety of workers, clientele and all people involved.
#7: Training and Managing Skills
To demonstrate your capacity to lead others, and oversee operations would give you a lot of value in the eyes of a prospective employer. If you've had any experience in training others or managing operations, be sure to include these skills on your CV.
Professionalism in work to manage environments with a sense of authority
Can manage small and large security teams
Experience in training new security personnel
Continual updating and training in changing procedures, and communicating/training others in these undertakings
Delegating roles and responsibilities within a job
Highly visible security presence to manage the environment and actions of clientele as preventative security
Detecting signs of potential threats in the environment and understanding the role of additional guards to assist
Trained others in threat detection methods
Inspecting security systems and equipment to manage the best usage on certain roles
Managed team scheduling to create an effective workflow.
And once you've successfully submitted a stand-out resume, have a look at our security guard interview questions and answers samples for more prep.
To learn more about adjusting your resume for other jobs, check out my other resume skills posts.
References