17+ Target Interview Tested Questions & Answers To Land The Job You Want In 2023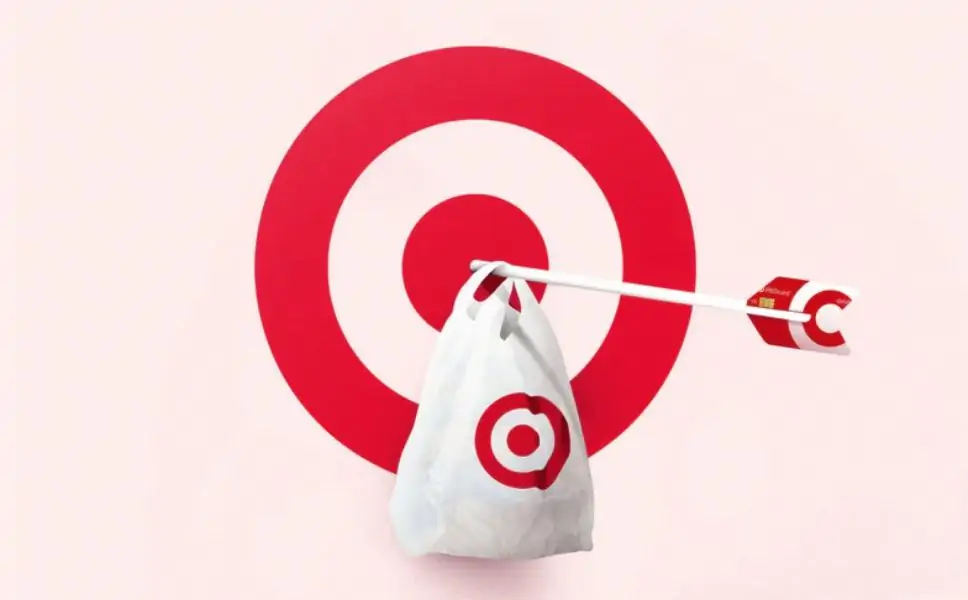 Attention job seekers, if you have just secured an interview at Target, first off, congratulations!
Also, can you believe they're offering debt-free tuition to their existing 340,000 part-time and full-time employees and now they've raised starting wages to $24/hr for some jobs?
So if you are nervous about the interview process and not sure where to start, we've got you covered!
In this guide, I have researched some of the most common Target interview questions that you are likely to be asked when attending an interview session or a career recruiting event.
It is possible that your interview will be virtual. You may be asked to complete a recorded video interview where Target uses a company called HireVue.
Whether in person or virtual, this guide will help you prepare for your Target interview.
As an added benefit, we step through examples of common questions and answers to help with your interview preparation. Let's get started!
17+ Target Interview Questions & Answers 2023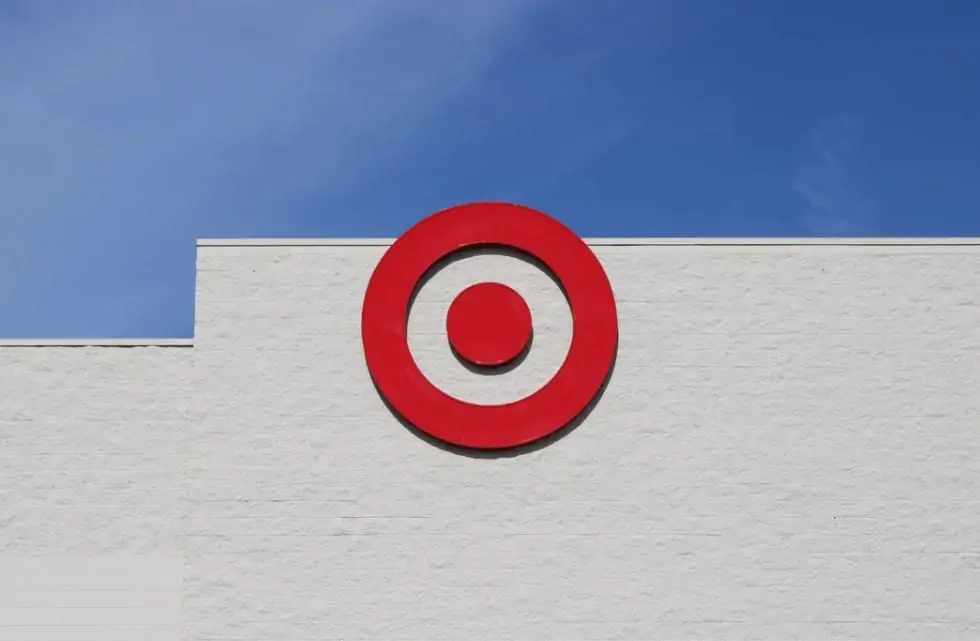 1. Tell us what you know about Target.
It may not be asked first, but it definitely will be asked. It's important to know the basics of any company you are considering as a place to work. Target adds to the importance of this question by seeking a definite place in consumers' minds.
Target is not aggressively attempting to be the discount store of choice, but the all-around store of choice. They carry everything from raw meat and veggies to designer women's clothes to electronics to sporting goods, all with great quality and reasonable pricing.
Do you personally love shopping at Target? Why?
Here are some key Target facts:
Founded in 1962 in Roseville, Minnesota.
Now has over 1,900 stores nationwide.
Target is a Fortune 500 company.
Positioned as an Upscale Discount Retailer.
Motto: "Expect more, pay less."
The pharmacy is operated by CVS.
Has their own credit card, the Red Card
Store size varies from small Target Express to giant Super Target stores.
Have partnered with Starbucks for over 20 years and have 1300 cafes in their stores.
Some stores now offer ear piercing with Rowan studios
Their dog mascot is named Bullseye.
2. Tell us about yourself.
Recruiters want to know the person behind the paper application. What you can tell them about your work experience, and personal qualities that aren't clear from your resume or application?
Your personal hobbies and interests are part of who you are, so go ahead and mention them, but be sure to concentrate on the things that make you a good candidate for working at Target. The interviewer will be listening for signs that you would make a great team player and fit in with the company's culture.
Training, previous job experience, certifications, examples of teamwork, and work-related goals are great things to bring up in this part of the conversation.
For candidates seeking one of the many department staffing positions, this is a good opportunity to show by example that you know how to present features (facts, in this case about yourself) as benefits (something people want).
Whether this is an in-person interview or a phone call, what you say is almost as important as how you say it. Energy, positivity, and the ability to listen are key in customer service.
Be sure to practice – in front of a mirror or on a Zoom call with a friend. You should feel very comfortable answering this question.
Recommended Course: Do Things, Tell People: The Power of Personal Branding (Skillshare)
3. Why do you want to work at Target?
Use those facts from the first two answers above. Explain that since Target is a Fortune 500 company, you are eager to work for them.
Be sure to carefully review the job description for this opportunity. Are you looking to work in a distribution center or warehouse? Would you like to be a team member at a retail location?
Be specific when you tell the hiring manager why you want this specific job.
Talk about how you appreciate the products and prices you find at Target and that you would be proud to represent them to the public. And if you are going to college, you can tell them that it would help you pay for your education.
4. Where do you see yourself in 5 years?
As a Fortune 500 company, there are lots of opportunities for careers at Target. Take the time to look on their websites for job descriptions or positions that you could see yourself filling in the future.
Target will train internally for certain positions, but companies don't want to invest that kind of time and effort in someone who is looking for "any" job and may not stick around.
Transitioning from sales to management is a common career goal in retail. Could you see yourself working towards a position as a team leader? Any education or training you already have in things like that will show your commitment level and will be a plus in your favor.
Top Rated Course: Goal Setting For Success: Plan And Achieve Your Goals (Udemy)
5. Why should Target hire you for this position?
Do your homework on the Target website about the position for which you're applying, then tailor your answer to show that you understand the job requirements and that you meet or exceed them.
Duties are different from support positions to sales floor jobs, so research the specific job title and show how you will benefit from Target hiring you.
6. Define excellent customer service.
It helps to look at the Target websites to see what they have to say about customer service. Remember, their motto is "Expect more, pay less."
Their corporate website explains Target's core value, mission statement, or company purpose:
"To help all families discover the joy of everyday life. That's our purpose. Our mission. The promise of surprises, fun, ease, and inspiration at every turn, no matter when, where, or how you shop."
Let your answer to this question reflect that you know this and are in agreement. Have you ever gone above and beyond to help a customer?
Bestseller: Customer Service: Soft Skills Fundamentals (Udemy)
7. A customer comes to you upset, what do you do?
Your first action or statement is the key to a question of this type. In this specific scenario, you will need to find out why the customer is upset. Explain how you would go about finding out.
Simple is best. Just say you would ask the customer what's wrong or "How may I be of assistance?" Target does not want to alienate any customers if they can avoid it, so emphasizing your calm demeanor would be appropriate.
During a behavioral interview, Target will be listening for examples of how your past experiences indicate the way you would handle situations in the future. The interviewer is trying to predict what you would be like as a teammate at Target.
One common approach to practice is the STAR method. You can use this outline to guide your answers. Define the Situation, detail the Task (your responsibility), walk through the Action you took, and conclude with the Result.
8. The customer is upset because they can't find a certain item, describe how you would assist.
Target doesn't want the customer to be shuffled along to one store member after another. Explain that you would lead them to the correct place, or that you would find out right away where it is and then lead them to it.
Target does not want the staffer to point and say over there or tell them, "it is over there in Aisle 6." Instead, they want the situation successfully handled by the person representing Target to that customer, the person they're talking to right now. Let your answer to the interviewer show that you understand true customer service.
Have you experienced the difference between someone pointing to where an item should be, versus stopping their work to say, "I would be happy to help. Let me show you where we are stocking that item," and walking with the customer to ensure they find what they are looking for. An excellent example of prioritizing customer service.
9. The customer is upset because the product they purchased is unsatisfactory somehow.
Sample answer: "I would find out if they are wanting to trade out or return the item and then take them over to Customer Service."
The proper response involves both providing good customer service and adhering to Target policies. Target has specific procedures concerning refunds and exchanges. The department staff members may have the authority to make adjustments themselves and should avoid making promises that may not be in line with company policy.
Therefore, taking them to Customer Service is the proper course of action.
Top Course: Customer Service: Problem Solving and Troubleshooting (LinkedIn Learning)
10. What makes a good team member?
Target stores are large and staffed by a wide variety of people. Target wants to make sure that new hires will make great, high-quality coworkers and fit in with the company culture.
Explain that you value cooperation, communication, and completing assignments so these would be the qualities that you will bring to the store team. Coworkers want to know they can depend on you.
Popular Course: Being an Effective Team Member (LinkedIn Learning)
11. If two managers gave you different priorities, which would you do first?
This is an example of conflict, they want to see how you handle workplace conflict, especially in regards to working with team members and management.
The important thing to highlight in your answer is good communication. The managers probably don't know they gave conflicting instructions, and some duties may actually have higher priority, so good communication is vital for team members.
Recommended Course: Conflict Resolution (LinkedIn Learning)
12. If a manager gives you negative feedback on a job issue, how do you respond?
Attitudes sometimes take priority over actions. A positive attitude towards the workplace, team members, and your own job performance will result in improving situations like this.
You might take the opportunity to explain how you actually made adjustments based on manager feedback that resulted in improvements, also highlighting your positive attitude and willing spirit.
13. You're in the middle of an important task and you see a safety hazard in the store. What do you do?
An important safety mantra in public businesses is "If you see something, say something." Nothing is more important than the physical safety of Target's customers or team members.
Safety must take priority, so answer in a way that shows you value this way of thinking.
14. Your cash register is short by $5.00. What do you do?
Do not tell them that you would cover the shortage. Target has specific policies concerning handling cash and they don't want employees sidestepping their policies, no matter how well-intentioned. The audit procedure will correct whatever happened. This is another example where communication is important.
15. You see another employee pocketing $5.00 from the cash register. What do you do?
Internal loss is a major issue in retail, so following rules, regulations, and procedures involving suspected theft are vitally important for all team members. It will help if you explain that you value honesty and integrity and that you would follow company policy. Recruiters want to understand how you handle ethical challenges.
16. You're asked to do something unethical by someone higher up. How do you react?
Again, Target wants to hear that you value honesty and integrity and will follow established company policy in such an unlikely situation.
Top Rated Course: Business Ethics (LinkedIn Learning)
17. Tell me about a time…
Because of how much they value culture and integrity, they really like to ask open-ended questions from a variety of situations to get a feel for how you'd react. Some examples:
Tell me about a time…
…you had to balance conflicting priorities.
…you had to get help from a superior.
…you stood up for yourself in a stressful situation
…you worked with somebody you disagreed with.
…you turned a situation around with your attitude.
…you were interrupted while completing a task.
The key to answering any of these questions is to be descriptive and ordered in your response. Here is another opportunity to use the STAR method to share thoughtful answers.
This should give the interview plenty of data to explore deeper, or hopefully, the confidence that you'll fit right in.
18. What questions do you have for me?
Obviously, other questions will be asked by the interviewer or hiring manager, such as schedule availability and such things, but here is your chance to show you are truly interested in working for Target. Some examples:
What is the biggest challenge new hires need to overcome in this job?
What training opportunities are there for this job or future positions?
What do you like best about working here?
Bestseller: The Complete Job Interviewing Skills Masterclass Course (Udemy)
The Job Search Process Beyond Target Interview Questions
Stay positive, stay focused, and go in prepared for your Target job interview!
If you found some of these last questions stressful, we have another interview guide to help you think through common job interview questions and describe these and other situations when they arise.
And if Target isn't hiring right now, perhaps Starbucks, Kroger, or Costco are?
References