17+ Kroger Interview Questions & Answers Proven To Help You Land Your Next Job
Let's face it, attending interviews can be a nerve-racking experience.
However, if you are prepared for various questions, you can walk in feeling confident and ready to crush the meeting.
So if you just landed an interview with Kroger, we have got you covered! In this guide, you will find various Kroger interview questions and answers that will help you prepare. Let's get started!
17 Kroger Interview Questions + Answers 2023
1. What do you know about Kroger?
It helps to look at the company website for some facts that Kroger considers important, but you can also find good information from a simple web search.
Kroger wants you to be as interested in them as they have shown to be in you by inviting you to an interview. Here are some facts:
Kroger has over 2,800 stores in 35 states.
Started in 1883 by Bernie Kroger in Cincinnati, OH.
One of the top Fortune 500 companies.
The first grocery store chain to use electronic scanners in 1972.
The first US grocer to have their own bakery.
2. Why do you want to work at Kroger?
This question gives you the opportunity to show that you value Kroger and would be a valuable addition yourself. Align yourself with their motto: "Be particular. Never sell anything you would not want yourself."
You can also tell them that you enjoy shopping at Kroger due to their commitment to high-quality merchandise at good prices, and also their commitment to making grocery shopping an enjoyable experience for their customers.
You could also highlight that Kroger offers a lot of opportunities for growth as an employee and advancement possibilities.
3. What is your favorite thing to buy at Kroger?
As one of the world's leading grocers, Kroger has a lot of items that appeal to discerning shoppers. As an answer to this question, mention something you enjoy from Kroger that other stores either don't offer or that Kroger makes best.
Perhaps their bakery items, or a specialty food product that only Kroger sells. Their floral department is also very highly rated.
If you don't normally shop at Kroger, it would be a good idea to schedule a shopping trip just to check out what makes many people favor Kroger and to look for something you could enjoy. Their organic food department is very popular.
4. Tell us about yourself.
In answering this question, you have an opportunity to brag a little. The interviewer has your work history in front of him, but now you can fill in the blanks about what you were able to accomplish in previous jobs, your professional strengths, and the things you excel in.
It helps to keep the answers mostly about work-related things, but it's okay to include some personal information about hobbies or things like that, too. Primarily, though, the interviewer is seeking some insight into your work abilities and attitude.
5. Why should we hire you?
Another opportunity for self-promotion, but with an important twist. Do your due diligence about the job position you are applying for and the duties and performance that are expected for that position.
Find out what work experience is preferred and what key skills are expected. Show that you have the skills and experience that put you ahead of other applicants.
6. What is your favorite food?
This may sound odd, but the question is designed to ascertain how interested you really are in working in the grocery field. It's not just what the food is but what makes it special to you.
Details are important, as it will prove you have a real interest and would be an asset to Kroger.
7. What does customer service mean to you?
As a major retailer, Kroger is very interested in employees that will continue to emphasize good customer service to their customers. You could tell the interviewer some the of things that you value in a store and that you know you could provide that to others.
Use this answer to show that you are the type of employee that will be able to continue providing Kroger customers with excellent customer service.
You could also relate specific times you have provided excellent customer service in your job, detailing what made your level of customer service stand out.
8. Define excellent customer service in a grocery store setting.
Grocery store customers have different needs and expectations than other retail shoppers. Some of the things that stand out as excellent in a Kroger would include these things:
If a customer can't find an item, take them to it instead of pointing or saying what aisle it's on.
When checkout stand lines get long, opening additional registers will speed up the process.
When an item is out of stock on the shelf, restocking will let customers buy their desired product.
If an item doesn't satisfy the customer, listen to the customer to find out how to help them.
9. A customer is upset with another employee, how would you handle it?
This question is about more than just customer service, it's also about teamwork. Show them you understand that an excellent level of customer service plus following established company policy is vital to the successful operation of a store.
So, the same type of answers apply, talking to and really listening to the customer, and finding a workable solution is what a store that excels in customer service does.
10. Have you ever failed to please a customer and what did you learn from that?
Not every situation in a retail store will work out smoothly, Kroger understands this. What the interviewer is looking for is more about attitude than anything else.
The clue is in the question itself about what you learned. Turning one negative around to multiple positives is done by being willing to learn from mistakes.
11. Do you enjoy working alone or with a group?
There isn't a specifically proper answer to this question, the interviewer is assessing if you could work well in retail grocery since most job positions in grocery tend to allow for individual effort as well as good teamwork.
Show that you can work unsupervised but also value teamwork in accomplishing job goals.
12. Did you get along with your former manager?
Be sure not to tell the interviewer how bad of a boss or how unpleasant your manager is, even if that's the unvarnished truth. Answer in a way that shows you are able to adapt and willing to work with others.
Kroger does not want problematic people in their stores because that would diminish what the company prides itself on, being an excellent grocery store.
13. How many days of work did you miss last year?
The interviewer is wanting to see if you regularly put undue strain on fellow employees and management by requiring others to fill in for your work. Illnesses are easy to explain, but a pattern of not sticking to schedules is problematic.
14.  What did you like most about your current or former job?
Sure, something is making you want to change jobs, but Kroger is looking for clues about whether you are just seeking better employment or if you tend to have issues in the workplace. Be honest and also put a pleasant spin on your last job.
15. Have you ever stolen anything?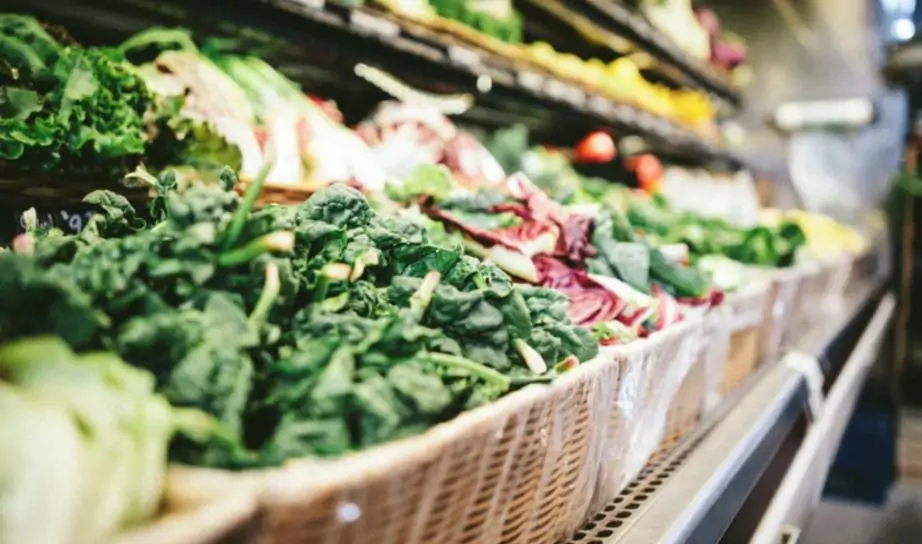 Internal loss is a major issue for any retail store, Kroger is looking for honesty and integrity in their employees. While almost everyone has likely accidentally pocketed a pen or something, stealing money or pilfering produce is unacceptable. Highlight your personal commitment to honesty.
16. If you saw another employee stealing, what would you do?
The best answer is to state that you would follow established company policy and that you recognize that honesty and integrity are vital for working in retail.
17. Do you have any questions for me?
Indicate that you really do want to work for Kroger by showing real interest in the company and its workers. Some possible suggestions:
What do you like most about working for Kroger?
Is there any training I should take advantage of?
What opportunities are there for growth in the position?
What is the most important thing for me to know to fulfill my job position properly?
For more interview tips, you can also see my posts on Whole Foods, CVS, and Target!
References