How To Get Started Learning Sign Language With The 12+ Best Online ASL Classes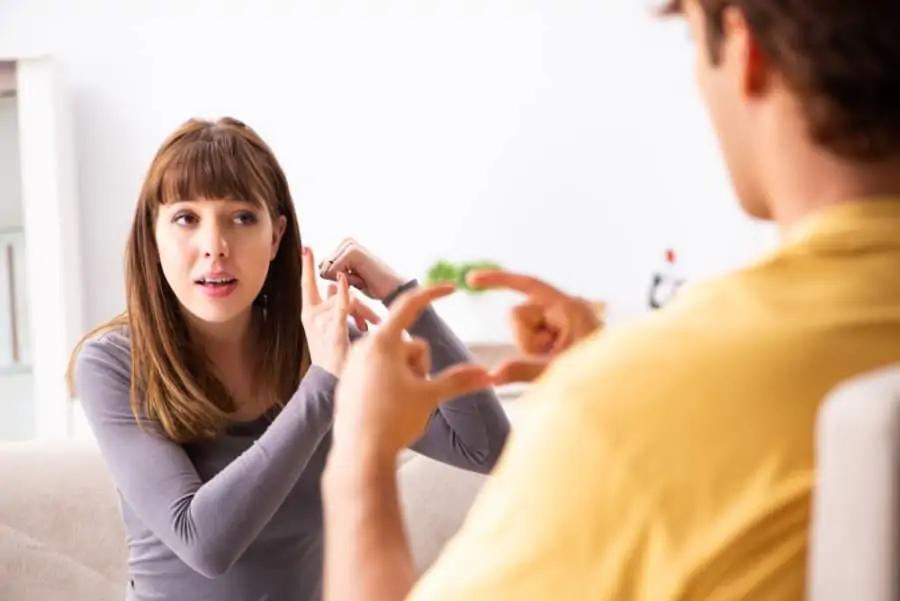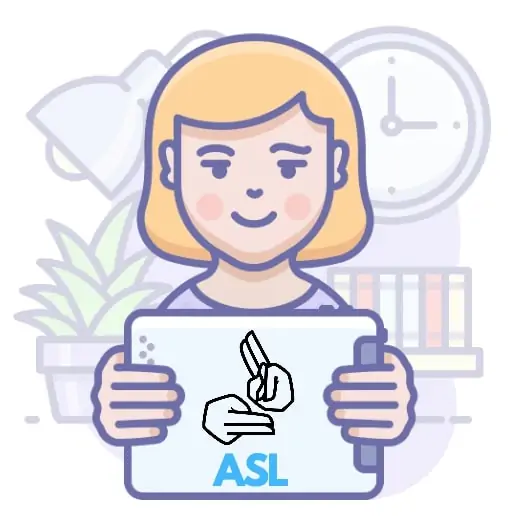 If you are after the best online ASL classes in 2023 to learn American Sign Language, one of the most used languages in the world, you're in the right place!
Below, you will find a large range of ASL classes from expert instructors that will not only teach you ASL, they will also help you gain valuable insight into deaf culture and the deaf community.
These courses will also teach you everything from the absolute basics of ASL to an advanced conversation with those with hearing loss, hearing students, and even storytelling!
As these sign language classes are all online, they are also ideal for homeschooling kids, high school and college students, and adults while allowing you to work at your own pace.
Let's begin!
Top 12+ Best FREE Online ASL Classes, Courses & Certification 2023 [Updated]
---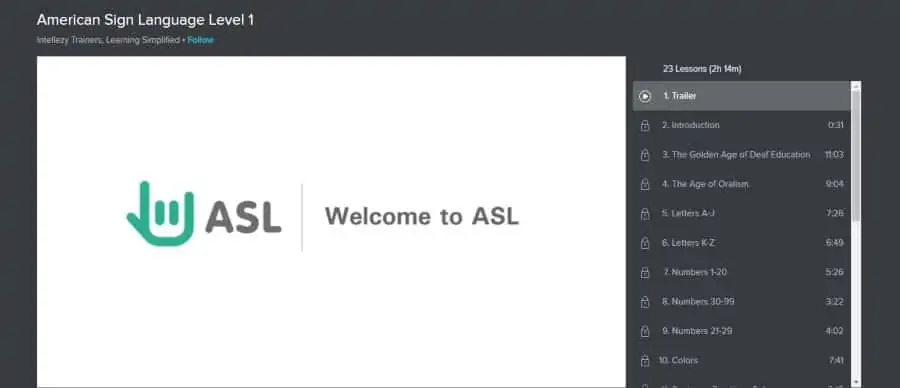 First up on my list is a fantastic Skillshare class taught by ASL instructor Manny Martin from The Intellezy Trainers. This course gives students a foundational knowledge of ASL. Students also get an informative overview of the history of ASL and some insight into the field of deaf education.
This ASL I course will cover alphabet letters, numbers from 1 to 100, colors, animals, food and drink, verbs, and emotions, and it will help students with their storytelling skills. Upon completing the course, students should be able to use ASL to demonstrate a short story.
In conjunction with the on-demand video lessons, students are also given a downloadable PDF workbook to take notes on and assess their learning as they go.
As for the price, there is none! Being operated on Skillshare, new users can take this class and many other ASL lessons using the 1-month free trial. Overall, this is a great class that introduces ASL in an easy-to-follow and beginner-friendly format.
Strengths:
Lots of content: 23 lessons, 2h14m
Popular: 17,300+ students
Beginner-friendly!
Met or Exceeded 97% of students expectations
More classes available 
Mobile learning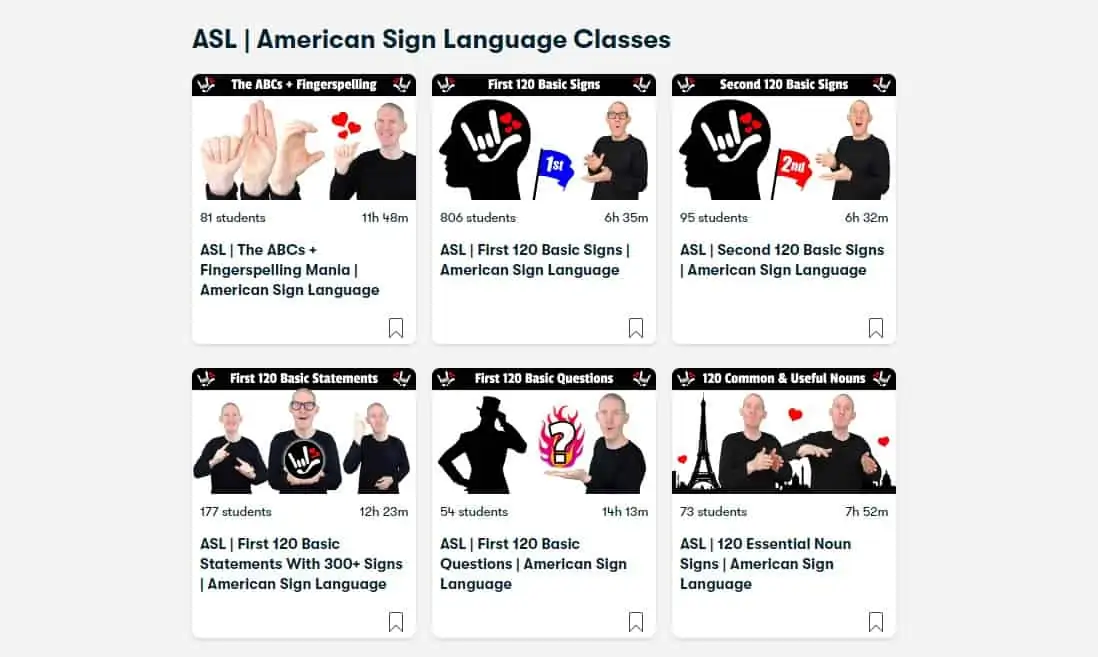 Next up is not a class but an entire ASL program catalog from Skillshare. These American Sign Language classes work through various ASL levels by focusing on conversational ASL building blocks like ABCs, basic signs, questions, nouns, etc.
These progressive ASL language courses were designed and taught by Able Lingo ASL, which have been widely praised for having met or exceeded the expectations of more than 95% of ASL students.
As you work your way through more than 30 focused ASL courses, you'll start with the ASL alphabet, work through common ASL questions and terms, progress through everyday phrases, and advance into dialogue and narratives.
The best part about these classes is that they're on Skillshare. This means that instead of paying for each one, you get access to all of them with a Skillshare Premium subscription.
Even better, our readers get a 30-day free trial to Skillshare, so you can start the program and ensure it's right for you without spending a dime.
30+ classes
Popular: 21,600+ students
Great for beginners!
Met or Exceeded 95% of students' expectations
All classes available with a subscription
Available on mobile and desktop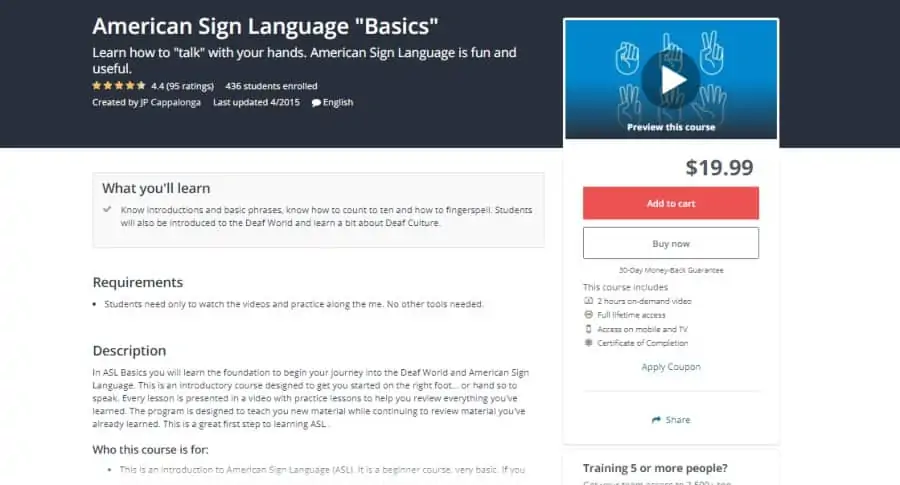 Next on my list is another great class taught by instructor and ASL educator JP Cappalonga, who has designed this course for complete beginners who want to learn the basics of ASL.
Each lesson that JP teaches is followed by a practice lesson that allows students to practice what they have just learned. This will help students retain the information and build a strong foundation. This class also includes some helpful insights into deaf culture, such as the correct way to get a deaf person's attention, interacting with hard-of-hearing children and deaf children, and more.
Topics covered in this ASL class are the manual alphabet, fingerspelling, numbers 1-10, greetings and introductions, colors, who and where, and tons more!
Overall, this is one of the best well-rounded online ASL classes for those looking to really understand the language. Level 2 and Level 3 also available. Highly recommended!
Strengths:
The course includes a quiz and "practice lessons"
High rating: 4.5 stars
Good amount of content: 14 lectures, 1h51m
Lifetime access to course content
Comes with a course completion certificate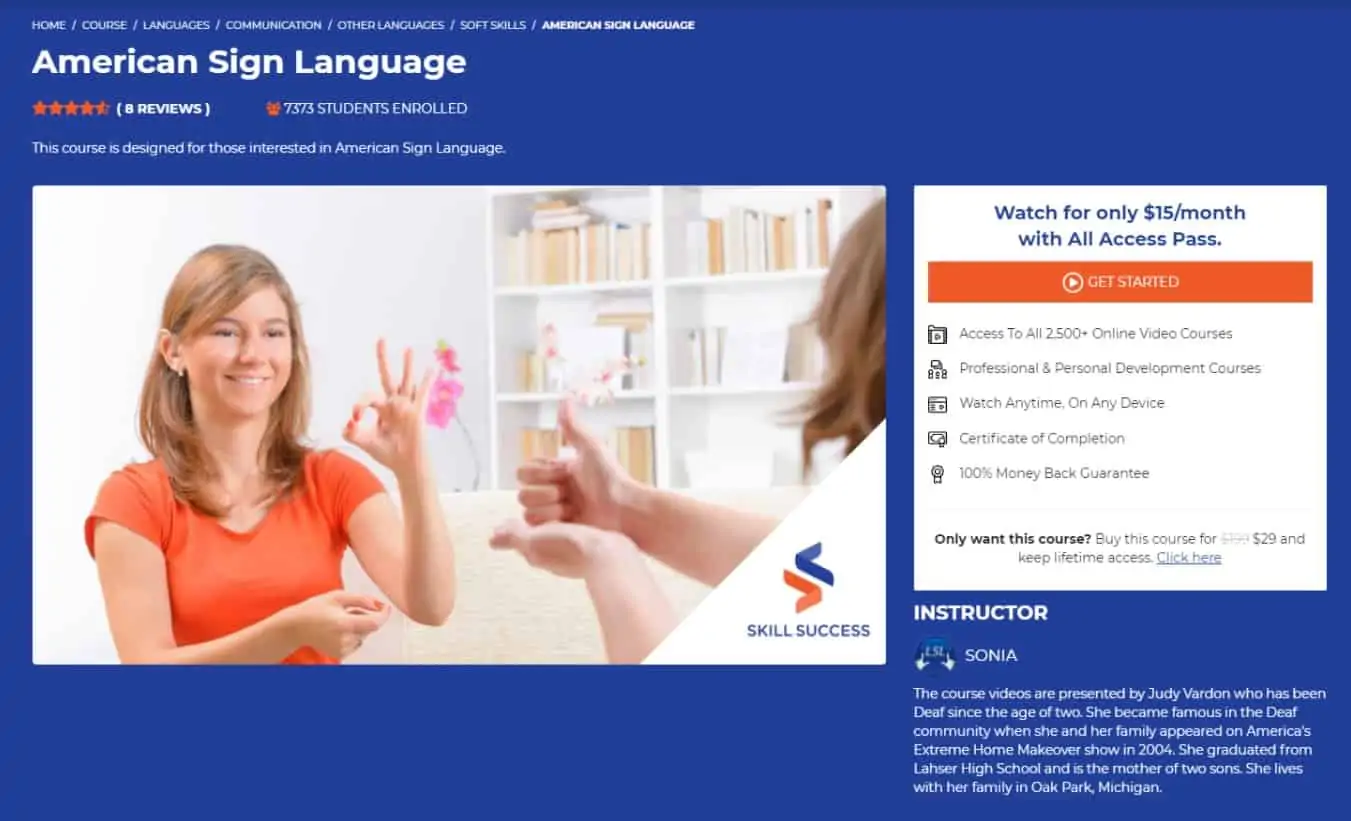 Have you always wanted to master American Sign Language?
This course will introduce you via video to the sign alphabet, names, animals, numbers, places, and much more! From ordering in a restaurant to getting around, this course is the go-to guide to help you to communicate in sign language.
Using useful video demonstrations, this course will provide you with the necessary grounding to become a confident sign communicator and may even make you more attractive as a candidate in your career.
Over 7,000 students enrolled
4.6 out of 5 star rating!
Beginner-friendly!
Certificate of completion
Highly affordable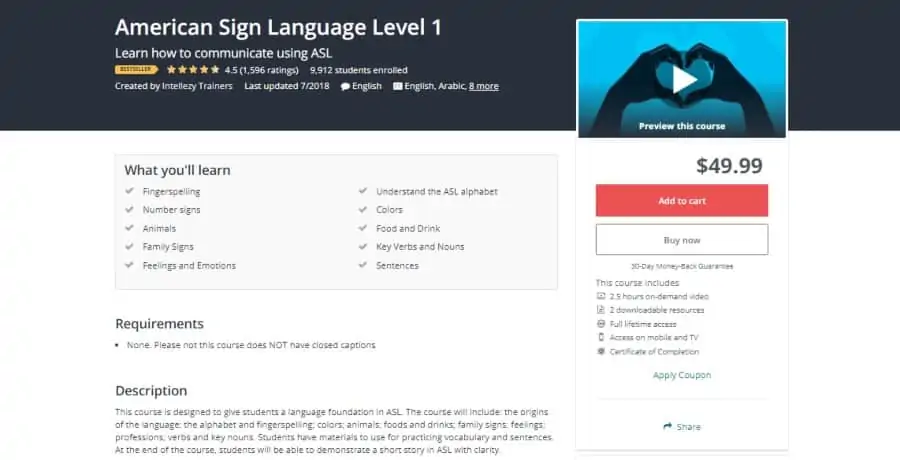 For those who are looking to move beyond ASL basics and grasp more intermediate modules, this might be the class for you!
In this course, students will learn the foundations of ASL, including the alphabet, numbers 1 to 99, and how to sign the words for colors, animals, family members, food and drink, verbs, emotions, and more. Also included in this Udemy course are lessons that are specially designed to help you practice your signing skills.
Unfortunately, this course does not have any captions, making it inaccessible to deaf learners. However, it's a great intermediate-level course for non-deaf people who want to start learning American Sign Language.
Also, for those that are interested, there is a printable certificate of completion once all lessons have been completed!
Strengths:
Bestseller on Udemy!
High rating: 4.6 stars
Popular: 16,000+ students
Lifetime access to course content
Comes with a course completion certificate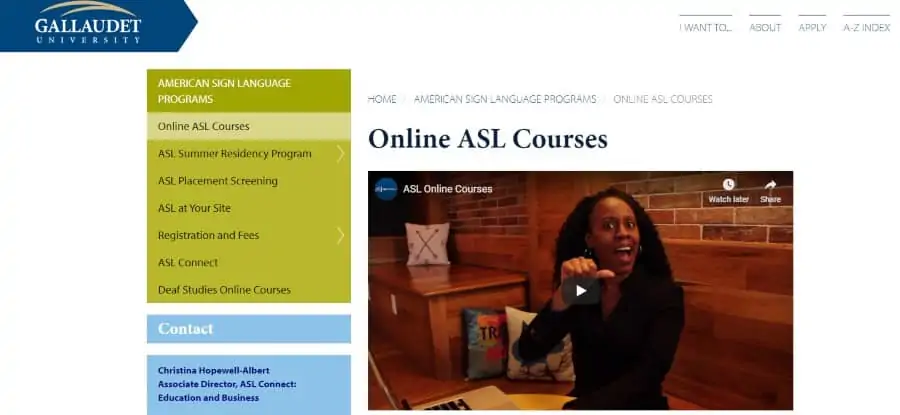 Moving on to my next ASL class, or in this case, classes, is the full learning pathway taught by Gallaudet University. In total, there are 4 core ASL modules that can be taken one at a time before you move on to the next one.
ASL 1 is an introductory course (geared towards students with no prior ASL knowledge) that includes valuable information about deaf culture. The next module, ASL II will build upon the basics and introduce you to pronominalization, classifiers, spatial referencing, pluralization, and temporal and distributional aspects.
As you progress through ASL III, you'll learn how to create narratives, dialogues, and short stories using ASL, which will require you to master more complex ASL vocabulary and grammatical features. And finally, ASL IV is their most advanced ASL class online and will expand on vocabulary and grammar so that students can describe settings, discuss objects, and more!
When it comes to the price, this course definitely is on the higher end, which each class costing around $300. But for those that are seeking university-grade teaching better than most online ASL community college courses, it may be worth the investment.
Strengths:
High quality and comprehensive – best online ASL course for people who want to become fluent in ASL
Self-paced courses WITH weekly deadlines and a loose curriculum that must be followed
Great way to connect with members of the deaf community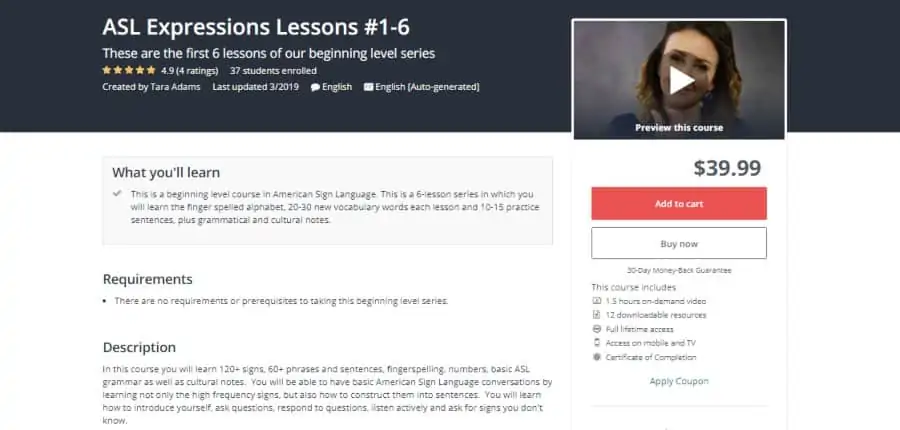 This Udemy course consists of 7 lectures and will take an hour and a half to work through. All the lessons come with downloadable PDFs that you can use for future reference or even print out so you can easily follow along with the material!
Tara Adams is your instructor – she's been teaching ASL for more than 15 years. By the end of this course, you should have the necessary skills to partake in basic ASL conversations and construct sentences. Some of the things you'll learn include introducing yourself, responding to questions, and asking for signs that you don't know.
You'll come away from the course with a knowledge of 120+ signs, 60+ phrases, and the ability to fingerspell. You'll also learn about numbers, basic ASL grammar, and important notes regarding deaf and ASL culture.
Strengths:
Low time commitment: 7 lectures, 1h35m
Downloadable resources included
Beginner friendly, no pre-requisites
Lifetime access to course content
Comes with a course completion certificate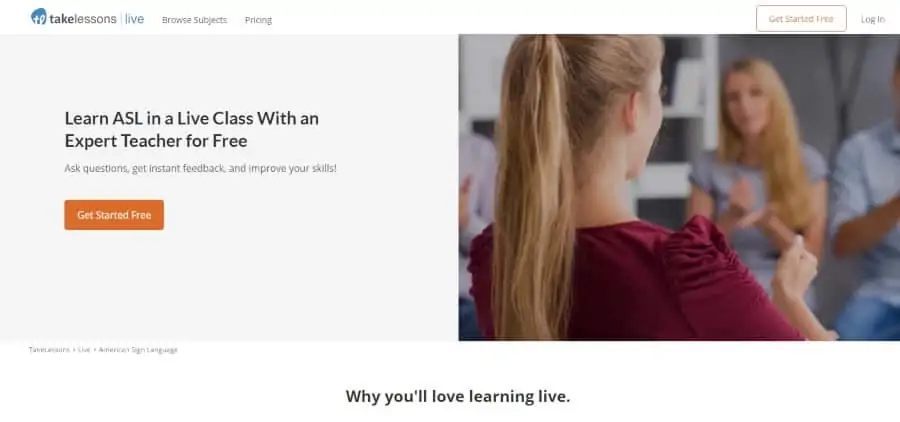 This course has an entirely different format than the other courses on this list, as all the classes are taught live! That doesn't mean you'll be trapped by a restrictive schedule though. Classes are offered multiple times a day, so students can choose the time slot that works for them.
Some of the topics covered in this course are 25 must-know signs; essential ASL vocabulary for beginners; fingerspelling 101; asking and answering questions; workplace vocabulary for ASL beginners; introduction to deaf culture; and must-know ASL for shopping and dining out.
You'll also have the opportunity to practice signing live during the ASL conversation class. Live practice is invaluable when learning ASL; with your live teacher, you'll receive immediate feedback, corrections, and encouragement! And with a 14-day free trial, this is the perfect option for an online summer ASL class.
Strengths:
Live instructor – more opportunities to connect with the instructor and other students
Classes are only 45 minutes long – easy to fit into your day
Beginner-friendly!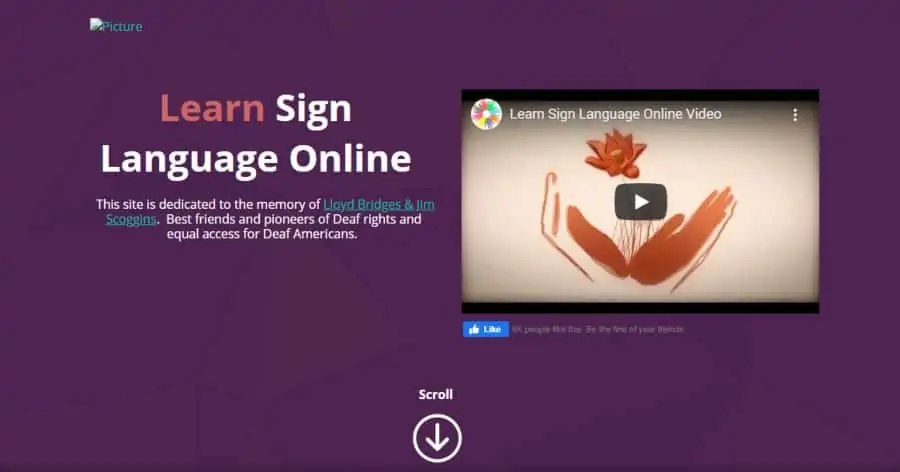 The first thing you need to know about this course is that it's absolutely free! If you want to learn ASL right now, but don't want to pay any money, then this is the best online ASL course for you. Lessons are easily accessible on the Sign Language 101 website in the format of YouTube videos.
The 10 lessons cover the following topics: gestures & body language; ABC's, colors & pronouns; everyday signs & common phrases; antonyms & common phrases; around the house & hobbies; people, the body & clothes; time & calendar; verbs & directions; food & drinks; and animals & sports.
Each lesson is about 20 minutes long and is taught by instructor Byron Bridges. He himself was born deaf and grew up in a deaf family. He is personally invested in the course material and is more than qualified to teach you the basics of ASL (he has a BA, an MA, and a Ed. D)! Hands down one of the best free online ASL classes available.
Strengths:
Free! (but consider leaving a donation if you find the content useful)
Highly knowledgeable instructor – topics are relevant and extremely useful
Nice manageable lesson length of 20 minutes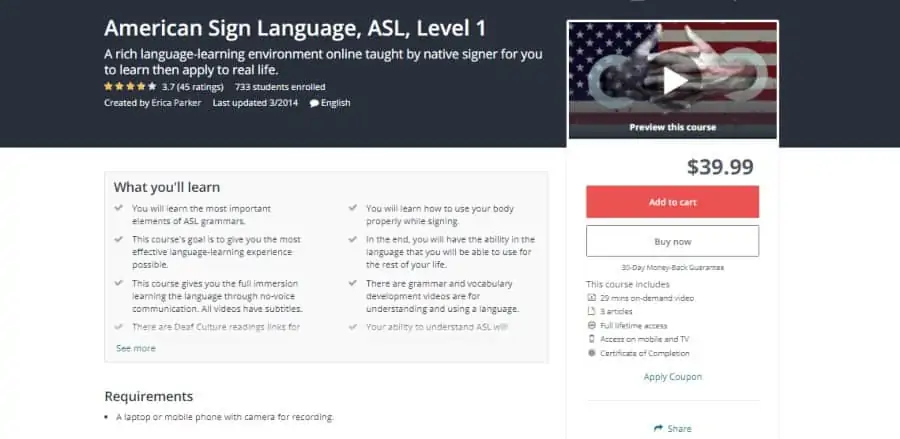 One great thing about this course is that each video is accompanied by English captions. Another great thing is that it is only 30 minutes long! That's too short for you to actually become an expert at American sign language, but it's a perfect intro to ASL that will inspire you to keep learning more!
This course is also packed full of quizzes and practice exercises, so it's great for people who are looking for a more interactive course. As might be expected you will learn the ASL manual alphabet and numbers from 1 to 20.
Other important topics covered are basic fingerspelling; yes/no questions and introductions; gender signs; colors, clothes & appearance; ASL song: the rainbow colors; verb directions: show, help, give & pay; same and/or different; and using your body properly while signing.
Strengths:
This course includes a very helpful self-assessment and lots of quizzes to help you measure your progress
Very low time commitment: 23 lectures, 30m
Lifetime access to course materials
Comes with a course completion certificate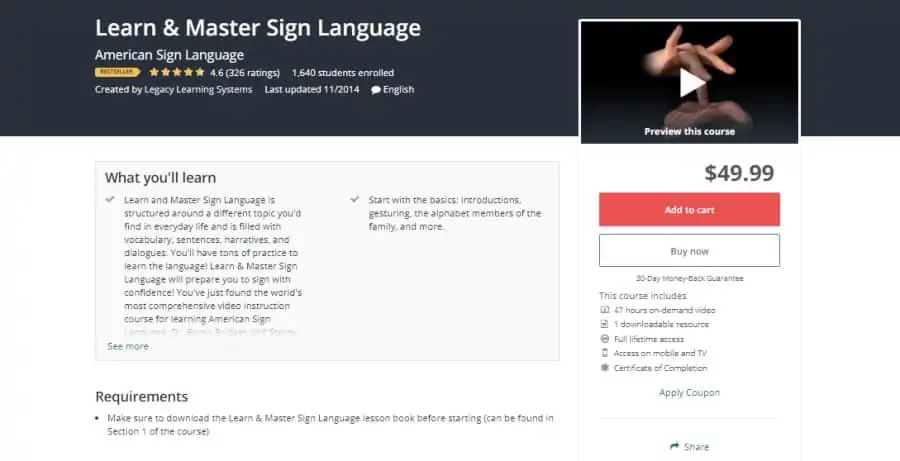 This Udemy course comes with a downloadable lesson book, making it even easier to learn as you follow this highly extensive course. This is an option for someone who is ready to commit 50 hours of their time to learn – and master – ASL.
Like all the courses on this list, this one starts with basics such as introductions and greetings. You'll also tackle pronouns and family; people and places; same and different; clock time, calendar time, and frequency; directional verbs; classifiers; and more.
You will build a huge amount of ASL vocabulary, and after taking this course, you'll be able to discuss topics such as parties and celebrations, the seasons, holidays, restaurants and money, going to school, careers and jobs, travel, and so much more! Overall, this is one of the best online ASL classes!
Strengths:
Bestseller on Udemy
High 4.5-star rating
Popular: 1,608 students
Extensive content: 374 lectures, 49h05m
Each section contains Deaf Culture Highlights, quizzes, vocabulary, and beginner, intermediate and advanced fingerspelling lessons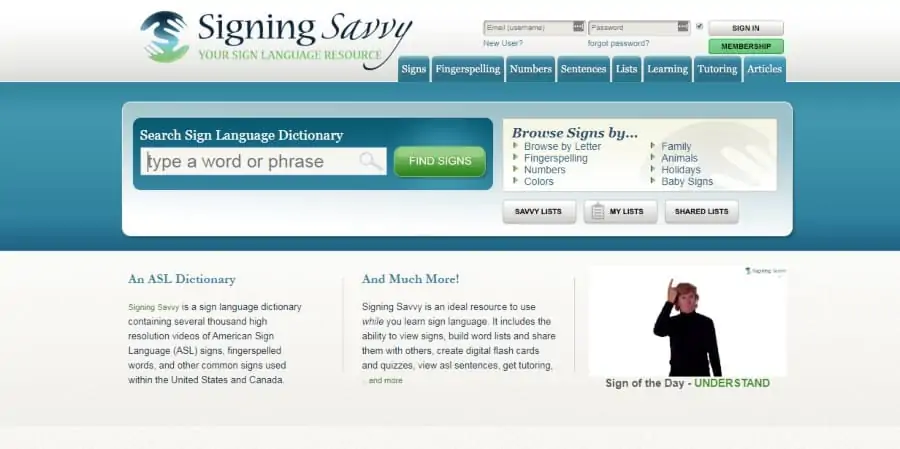 Signing Savvy is not so much a course, but an amazing resource that has all sorts of valuable tools to help you learn ASL. These tools include an ASL dictionary, word lists, blog articles, tutoring resources, printable posters and handouts, and more!
The dictionary incorporates a video demonstration of the sign that you are looking for as well as a description of the sign and memory aids to help you remember it for the next time you need it. The printable posters and handouts would be a great addition to any classroom.
Signing Savvy is best used in conjunction with other resources or classes – any of the other classes on this list for example. Savvy members can also access great practice tools such as flashcards and quizzes! It's worth noting that your non-members won't be able to access all of the site content.
Strengths:
Some of the resources can be accessed for free!
The dictionary is a great tool for quick reference
Possible to sign up for one-on-one tutoring sessions (for a fee) in order to get personalized feedback or help with specific aspects of ASL such as baby signing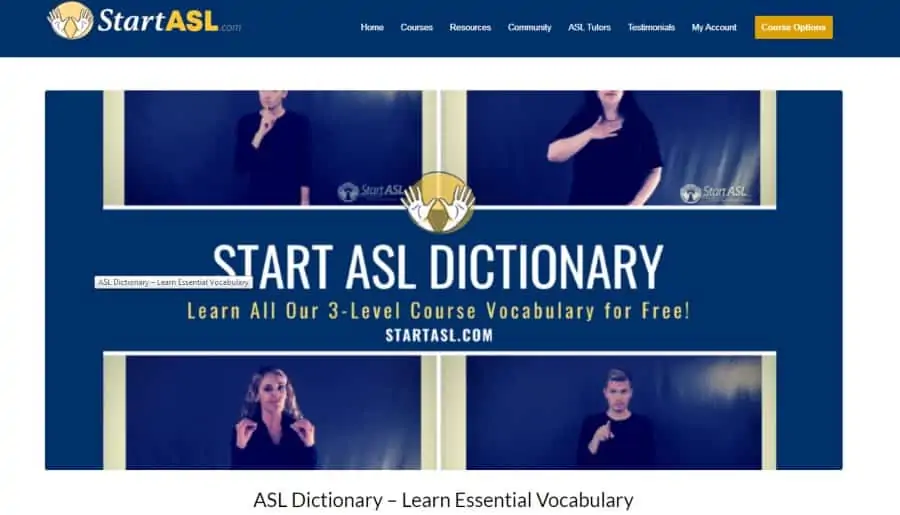 There are three Start ASL online courses: Start ASL 1, Start ASL 2, and Start ASL 3. Each course will build upon what was learned in the previous course, and while ASL 1 is perfect for beginners, the student who completes ASL 3 will be able to confidently communicate using ASL.
In ASL 1 you will learn fingerspelling, numbers, the five sign parameters, word order, sentence types, pronouns and indexing, verbs, identifying people, and several lessons on deaf culture and deaf history. In this one 60-lesson course you will have access to over 550 vocabulary and phrase videos.
ASL 2 will build upon ASL 1 teaching you about sentence types, time, duration, regularity, temporal aspect, classifiers, pluralization, distance, inflection, and describing rooms, objects, and locations.
Lastly, ASL 3 kicks things up a notch when it comes to storytelling. You'll learn how to incorporate role shifting, narratives, giving information, sign language games, literature, and song interpretation. Between ASL 2 and ASL 3 you'll also get access to over 500 vocabulary and phrase videos! Hands down one of the best certified ASL online classes you'll find.
Strengths:
3 awesome courses geared towards beginner, intermediate, and advanced learners
Courses are mobile-friendly and self-paced
You'll receive a verified certificate of completion
You'll have access to the ASL learning Facebook community – great chance to make connections and share resources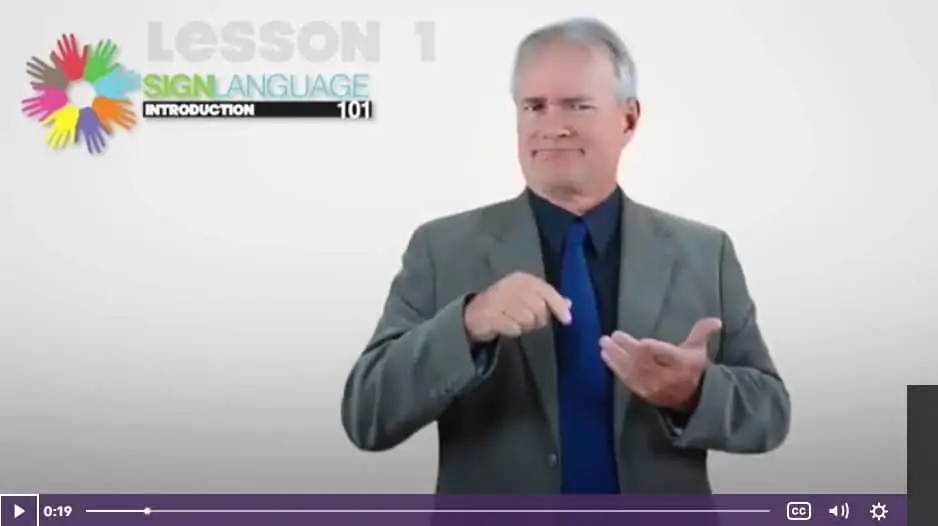 Finally, we have a course from Sign Language 101 where you set the pace of learning ASL. You'll methodically work through vocabulary words, numbers, tips about learning American Sign Language, and special knowledge about Deaf culture. This course includes 50 receptive practice questions and 100 fingerspelling activities to help hone your skills.
This course is masterfully (and energetically) taught by Dr. Byron W. Bridges, a well-regarded author, teacher, and lecturer for more than 30 years. ​Born deaf to deaf parents and growing up with a deaf sister, Dr. Byron W. Bridges has used American Sign Language as the primary means to communicate throughout his whole life. Dr. Bridges has a Bachelor of Arts degree in Deaf Studies from the California State University of Northridge, Masters of Arts (MA) degree in Linguistics from Gallaudet University, and a doctoral degree (Ed.D) in Deaf Studies and Deaf Education at Lamar University. He is a Certified Deaf Interpreter (CDI), earning the certification through the Registry of Interpreters for the Deaf.
This course is highly practical teaching not just the usual letters, numbers, and colors but also everyday phrases, hobbies, directions, and even sports. You'll learn 1400 useful vocabulary words across 8+ hours of instruction. They recommend taking at least 10 weeks for Level 1 and Level 2 to ensure plenty of time to practice and take advantage of the more than 100+ carefully designed learning activities.
Strengths:
2 courses geared towards beginners and intermediate students
Free previews of early course modules (see review #7)
Courses are self-paced and flexible overly roughly 10 weeks
You can request a certificate of completion after 80% of modules are complete
To further your communication skills, you can also see my guides on proofreading classes, online writing classes and BSL.