39+ Proven McDonald's Interview Questions + Answers From 2023!
If you're looking to land an entry-level job at the world's leading fast-food restaurant, it helps you come prepared for your interview.
When you have an idea of the type of McDonald's interview questions you'll be asked, the job description, and the interview process, you can use this research to formulate the best answers, making you appear confident and knowledgeable.
We've got you covered in this list of interview questions, and some helpful example answers that you can use. Read on to start your interview prep, and good luck on landing the role you're after!
39+ McDonald's Interview Questions + Answers 2023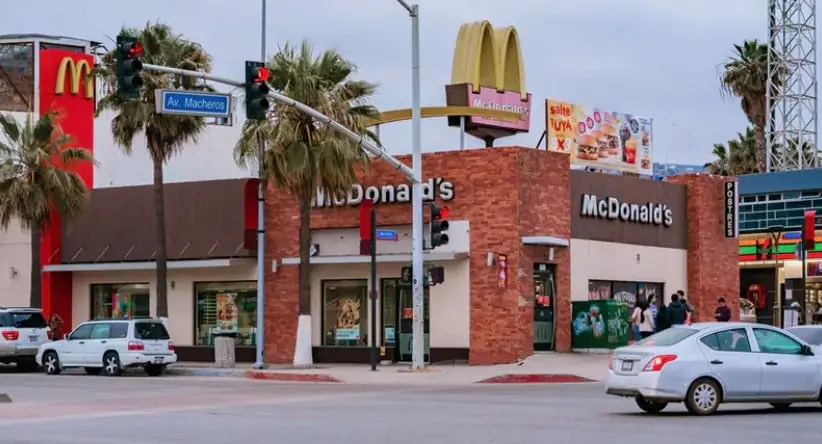 1. What do you know about the McDonald's brand?
McDonald's interview questions will most likely be based on technical experience, though not all. This will give the interviewer or hiring manager a sense of your general knowledge of the company.
It's a global brand that has more than 36,000 restaurants in over 100 countries.
McDonald's is the most well-known quick-service restaurant chain globally.
It stays current in offering menu updates beyond the classics, such as special edition meals and evolutions on the favorites.
McDonald's offers a range of healthy options from fruit and salads to wraps and vegetarian meals.
2. Why do you want to work here at McDonald's?
Below are a few different ways you can answer this question. They show that you have an understanding of the brand and what motivates you.
As McDonald's is a big company that's been successfully running for a long time, it would be supportive to work in a professional environment.
I see lots of opportunities to grow and develop work experience within the team with the different roles that workers can advance to.
I love the challenge of a fast-paced environment, and this type of work suits my personality.
3. What hours are you available for shifts?
McDonald's interview questions will also cover topics like your availability and intentions for the role. Here are some answers that will suit different circumstances.
I am available throughout the weekends and also during afternoon and evening shifts.
I am flexible with my availability and willing to work as much as you need me.
I am open to accepting shifts that are early morning or overnight hours (if 24-hour restaurant).
4. How would you greet each customer?
Showing that you're a hospitable person is key for working in the realm of customer service.
Beginning with a smile, good eye contact and a 'Good Morning/Afternoon/Evening.'
I would then ask them, 'How may I help you?'
I would keep a friendly tone and open and welcoming body language.
5. Are you looking for full or part-time work?
Make sure you're clear with the interviewer about the type of work you are looking for.
If part-time: I am currently looking to work part-time, though maintain flexible hours to be available when you need them.
If full-time: I am looking for full-time work to dedicate my full energy to this job.
6. Where do you see your future in 2 years?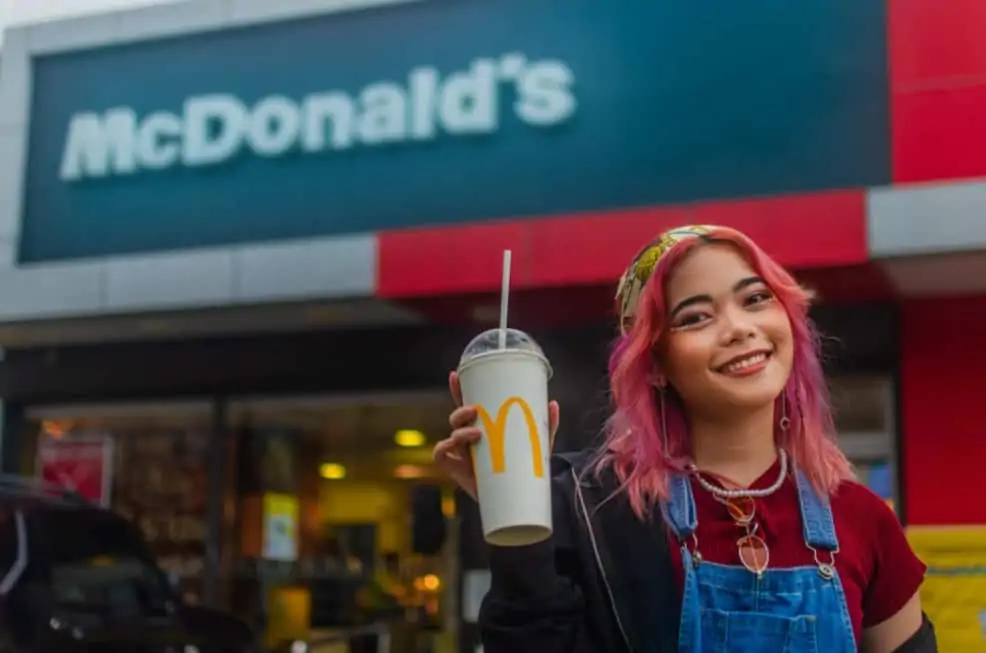 Either way, this answer will convey your commitment and seriousness to the role.
If staying in hospitality: I see myself advancing through hospitality to a management position.
If going to university for a different career path: I see myself continuing to work at a stable job to support my studies and give me the skills that will help my next career path.
7. How would you deal with angry customers?
McDonald's interview questions & answers will also head in the direction of assessing your people skills, like how you handle complaints.
Keeping a calm and polite manner, I would first understand that they are not angry with me personally but at the situation.
I would ask questions to determine what happened.
I would then let the customer know that I can talk to higher management to solve this issue and ask that they wait as I assist them.
8. What are your greatest strengths?
This is your chance to show off your best skills as a worker.
I pride myself on my professional and friendly communication skills, with the ability to listen to others, follow directions, and speak clearly and confidently.
I am excellent at working in a team environment with other team members to be efficient and effective in service.
I enjoy fast-paced work, and my multitasking skills are my greatest strengths in handling many actions whilst being accurate in my service.
9. What is your greatest weakness?
The interviewer is looking to see where your professionalism, as well as your humility in knowing that there's always room to grow somewhere.
I find that I take on many jobs at once, sometimes helping others if I feel that their work is becoming inefficient or they need help. This can lead me to take on more responsibility than I needed to do.
I'm a perfectionist in my work, so I am learning to keep this strong attention to detail while being fast and efficient.
I love chatting with people and am generally a social person, which leaves me making friends with each customer. I realize there is a balance to be found in keeping the service running smoothly and being more direct whilst remaining my bubbly self.
10. What's your favorite item on our menu?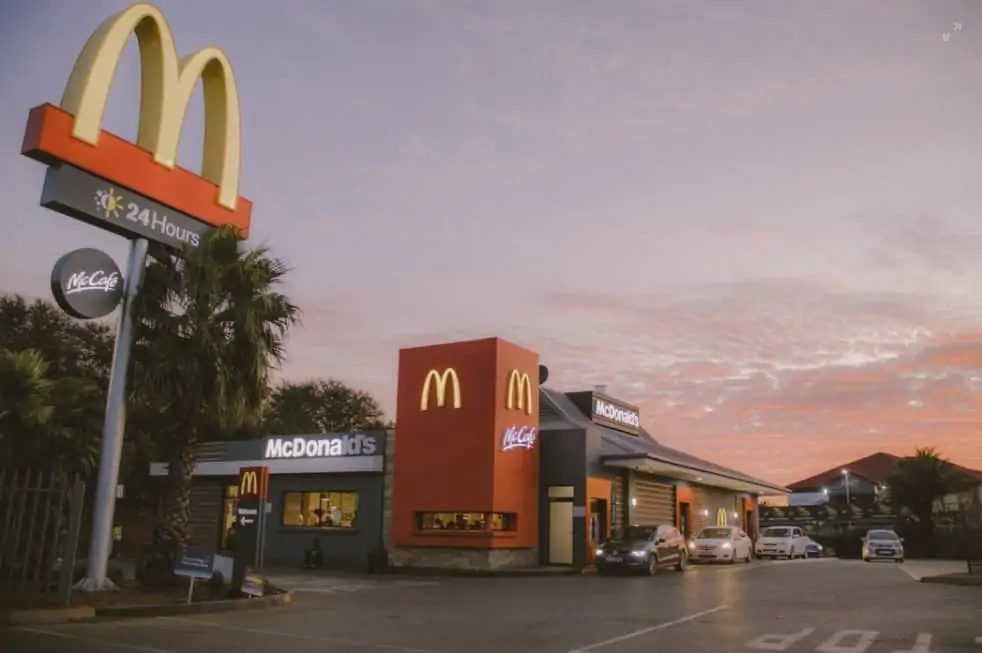 It will help to express that you are a fan of the food and can easily communicate the products and potentially up-sell in your customer service.
I personally love the (item name) because it tastes amazing and fresh every time I order it… (from here, list the ingredients and facts on what you know about how it is made to show that you can describe the products to customers in an enticing way).
11. How would you handle someone trying to steal?
Below is a sufficient example of a good answer to this question.
I would subtly note the person's physical appearance; I would instantly find the nearest supervisor or restaurant manager to inform them of what I had seen.
12. What communication skills do you have that will aid this position?
There are many examples of great skills for jobseekers to list when asked about communication skills.
Friendly, welcoming energy and tone of voice.
Strong memory to communicate with customers about the items on the menu and answer questions.
Direct, clear, and simple language to be sure all demographics of people can understand.
I can speak loudly without shouting so that my team can hear orders and other details I need to express to them.
Professional and polite manner kept during conflicts to calm and resolve the situation.
13. How do you handle a fast-paced environment?
McDonald's interview questions are going to reference the fact that this is a high-volume, fast-paced mode of working, so be sure to explain how you're up to the challenge.
I personally enjoy being in a busy working environment that demands speedy service.
I have a strong ability to multitask, so working in a fast-paced environment is something that comes naturally to me.
I don't feel stressed when there is pressure to work at a fast pace in service, as I enjoy the rhythm of busy environments.
14. How do you work in teams?
Team-work is a big part of fast-food service, so express how you effectively work with others.
I believe that working as a team in hospitality is a more effective way to run a smooth business, and I've always felt that I can accomplish more when in a team-based environment.
I enjoy working with others, as I am a social person who easily communicates with others.
I like the versatility of working with teams and fellow crew members, following directions, or giving others direction where needed.
15. What makes great customer service?
In the list of potential McDonald's interview questions, you'll be asked this question in some variations, so read the answers below to get an idea of what to say.
Creating a welcoming and friendly energy with body language, smiles, and communication.
Delivering the foot on time, every time, with consistency being something customers trust.
A clean and comfortable environment that customers want to spend time in.
The customer feels like they are a 'person' and treated with respect, rather than just another 'number' in the line.
16. Why should I hire you?
This is where you can show that you are confident in your value as a worker.
I am a fast learner and love the challenge of being in new environments and mastering the skills needed to succeed.
I genuinely want to be in the environment and work culture of McDonald's, as I believe in the company's values.
I feel that I would offer a refreshing, light, and uplifting energy for the customers, and my coworkers.
I love interacting with people and feel that I would be a great addition to the service team in making others feel welcomed and happy.
17. What questions do you have for us?
Finally, to end this list of McDonald's interview questions, here are some questions you could ask the interviewer.
What are the characteristics of the top-performing staff at McDonald's?
What is the trajectory of long-term employees in how they can advance to higher levels in the future?
What are the hours that you are looking for a prospective employee to be able to work?
What training is lined up for me to receive were I to get this position?
Frequently Asked Questions About McDonald's Interviews
Is it hard to get hired at McDonald's?
Actually, there's never been a better time to get an entry-level job here. The combination of an extremely favorable job market and their willingness to interview remotely means that if you can present yourself well and use the interview tips above, you should be able to gain employment quickly.
How should I fill out their online application?
First and foremost, you want to be honest. Complete all the required information and ensure that even if you have a blemish on your record, own it. There's nothing worse than getting into the interview process and getting caught in a lie.
They will also ask you for your salary range. If it's published on the job description, you're best served to input one that's in the range. If it's blank, chances are it's a minimum wage job, and you should only apply if you're ok with that pay.
There's also a chance they're going to ask you about transportation, so make sure you have a reliable way to get to the restaurant, be it public transportation or your own car. They want people who'll show up reliably and stick with the job for as long as possible.
The Job Search Process Beyond McDonald's Interview Questions
For more information, check out my fast food resume skills guide to add to your CV!
You can also look to improve your skills and credentials with a free certificate course or by taking some LinkedIn Learning courses.
And if McDonald's doesn't work out, you might consider using our interview tips to find a role at Starbucks, Kroger, Chick-fil-A, or Tim Hortons.
References