How To Get Hired With 2023's Top 17 Tim Hortons Interview Questions & Answers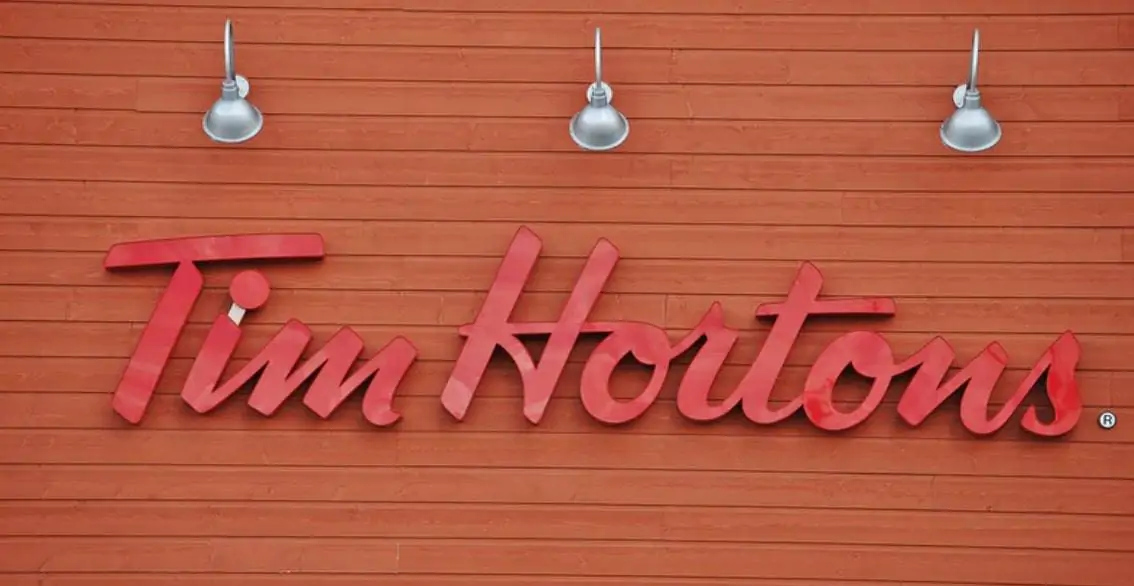 If you just landed an interview with Tim Hortons and are seeking some guidance during the meeting, your in the right place!
In this guide FILLED with interview tips, I have rounded up some of the most commonly asked Tim Hortons job interview questions that you should prepare for.
As an added bonus, I have also added some answers that may help you during the interview process. Let's get started with some questions and answers!
17+ Tim Hortons Interview Questions & Answers 2023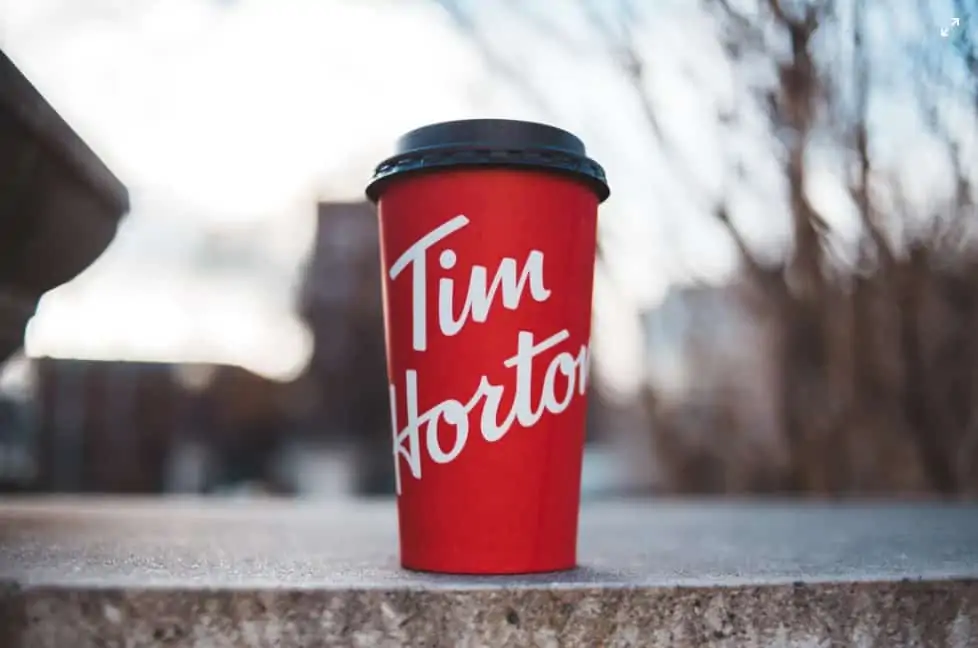 1. Tell us what you know about Tim Hortons.
This is a very commonly asked question in interviews and is used more as an initial ice breaker and to see how you communicate when giving information.
Here are some useful facts about Tim Hortons:
Toronto Maple Leafs hockey player Tim Horton and partners founded their coffee and donut shop in 1964 in Ontario.
It is a fast-food restaurant as well as a donut shop, offering fresh hot and cold items suitable for breakfast or lunch.
Tim Horton's coffee is so popular that it is sold by Keurig as a K-Cup.
It is Canada's largest chain of quick-serve restaurants.
Almost 5,000 stores in 14 countries.
Tim Hortons is well known for its involvement in local charities.
For this question, there is no wrong answer, just be honest about anything you know or have experienced about Tim Hortons. To view more information about the company, you can view their Q&A page.
2. Tell us about yourself
This isn't a trick question, they really want to know about you. The purpose of this question is to find out what kind of employee you could be for Tim Hortons, and if you will be a good representative of their brand/image based on your work experience.
They want to know more than merely your work history, that's on the application after all, but how you view work and life in general. Plus, it gives them a chance to see some of your personality and if you are capable of friendly service.
If you have interesting hobbies, previous jobs that are related, have a family, are involved in the community, this would be an opportunity to talk a little about that. Also, try to avoid bringing up anything too controversial or political.
Recommended Course: Creating Your Personal Brand (LinkedIn Learning)
3. Why do you want to work at Tim Hortons?
Interviewers know you're either needing a job or want to change jobs, so what they are looking for here is to see what attracted you to Tim Hortons.
For this question, you can talk about what you like about Tim Hortons, the perception you have of what kind of place they are to work at, and what you like about what they offer to customers.
4. Do you follow us on Instagram?
Social media marketing is huge for modern companies, and Tim Hortons sometimes wants to know if you really are engaged with them as a brand.
If you're not on a social media platform, that's okay, but you might want to see what they are promoting from day to day and how the community at large interacts with them.
If you do follow them on Instagram, Facebook, or Twitter, you could mention what posts interested you the most and that their posts always make you crave a donut or some other menu item.
Recommended Course: Social Media Marketing: Top Tips for Growing Your Followers & Going Viral (SkillSahre) 
5. What is your favorite menu item at Tim Hortons?
This will show how familiar you are with what is offered. Here are some of the menu items you could talk about:
Old Fashioned plain donut
Oreo Dream donut
Omelet Bites
Bagel B.E.L.T. breakfast sandwich
Original, Dark Roast, or Decaf coffee
6. Tim Hortons has lots of competition, what do you think makes us stand out?
For this question, a good response is to talk from personal experience on why you may have chosen them over a competitor. This could have been the locations, service, menu, coffee, donuts, etc.
If you are not sure, you could always ask the interviewer why Tim Hortons has become so well-known in North America and what makes them different. This will also show that you are interested in the brand and how you may contribute.
7. At Tim Hortons, we put a lot of pride in the cleanliness of our restaurants. How important is cleanliness to you?
At any restaurant or foodservice location, cleanliness is vitally important for food safety and for presenting the brand in the best light to the customers.
You will want to put a very positive spin on how important being clean is to you when dining out and why that should be a primary focus of working in food service.
Also, it goes without saying that you should be well presented when attending any hospitality or customer service interview.
8. Have you taken any food safety courses?
Tim Hortons will train you to work within their very particular standards, but if you already have training in food safety, answering this with some detail of your training will show how committed you are to providing an excellent customer experience.
This would be a good time to mention any certificates or licenses you have that apply to the foodservice industry.
9. Talk to me about your foodservice experience.
Here is your chance to fill in all the details that you can't put on the application.
An important aspect that Tim Horton's interviewers are seeking is a positive attitude towards work, especially in relation to the sometimes difficult and fast-paced work environment of quick-service food.
10. Why should we hire you?
You now have another opportunity to present your skills and experience in relation to how hiring you will benefit Tim Hortons. Here are some positive traits and answers that an interviewer at Tim Hortons might appreciate:
Work well in a fast-paced environment.
Show attention to detail.
Value teamwork.
Ability to adjust to rapidly changing situations.
Willing to learn new procedures.
Recommended Course: Develop Your Communication Skills and Interpersonal Influence (LinkedIn Learning)
11. What aspects of training do you think you need?
For those who have worked in food service, you will know what you want to improve.
This does not signify any weaknesses on your part but will show a good attitude in regards to learning specifically what Tim Hortons wants from employees.
Recommended Course: Build Your Skills In Customer Service (LinkedIn Learning)
12. How would you handle a customer unhappy with what they were served?
Tim Hortons highly values positive customer interactions, so when something goes wrong and the customer is not happy, they want to make the customer happy again.
For this question, try not to take any blame onto yourself or the company, but rather use phrases like "apology" instead of "sorry". Also explain how you would remedy a situation and the demeanor that you would have, eg calm, attentive, and empathetic.
Recommended Course: Customer Service: Problem Solving and Troubleshooting (LinkedIn Learning)
13. What does it take to keep customers?
Closely related to handling problems, this question is looking for answers about making the customer experience positive from the very beginning.
Tell them that you know that requires being friendly and courteous, always answering any question in a gentle way, and being attentive to the customer.
14. You made a mistake with an order, how would you correct the situation?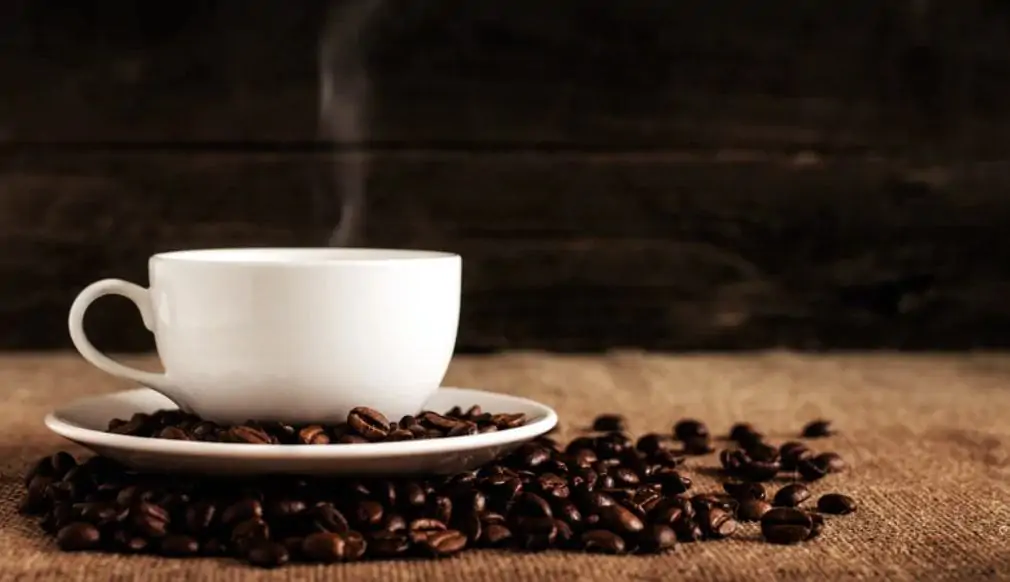 Mistakes happen in a fast-paced work environment, sometimes a food service worker will miss an item or bypass an order altogether.
In order to maintain good customer service, you would immediately correct the situation. Additionally, you should highlight to the interviewer how you would remain calm and not assign blame to any workers or the customer.
For more advice, you can also see my guide on questions relating to stress and pressure in the workplace.
15. What is your preferred work shift?
Tim Hortons sells donuts, coffee, and breakfast items primarily, so you are more hireable if you are available to work these early morning shifts.
16. Are you seeking a long term career at Tim Hortons?
There is no right or wrong answer here, they are always looking for people interested in a career for management positions, but they realize students and other part-time workers may simply enjoy working on the front line in the stores.
If management is a goal, go ahead and let them know so they can look at your long-term potential for them.
Recommended Course: Successful Goal Setting (LinkedIn Learning)
17. What questions do you have for me?
Your turn to ask questions! The interviewers also continue to evaluate you since these questions show what you consider important about the job. This is also the time to ask specific questions about working for Tim Hortons that you have. Some ideas:
What do YOU like about working at Tim Hortons?
What advancement opportunities are there?
Is there any specific training I will be needing?
Recommended Course: How To Rick An Interview (LinkedIn Learning)
More Resources For Food Service Job Seekers
If you're thinking about jobs similar to Tim Hortons, you can tune up your resume with our food service resume skills guide.
Or check out our McDonalds, Chick-fil-A, and Starbucks interview guides.
References: