Learn How To Draw With CAD Using 2023's Top 11 Best Online Revit Training Courses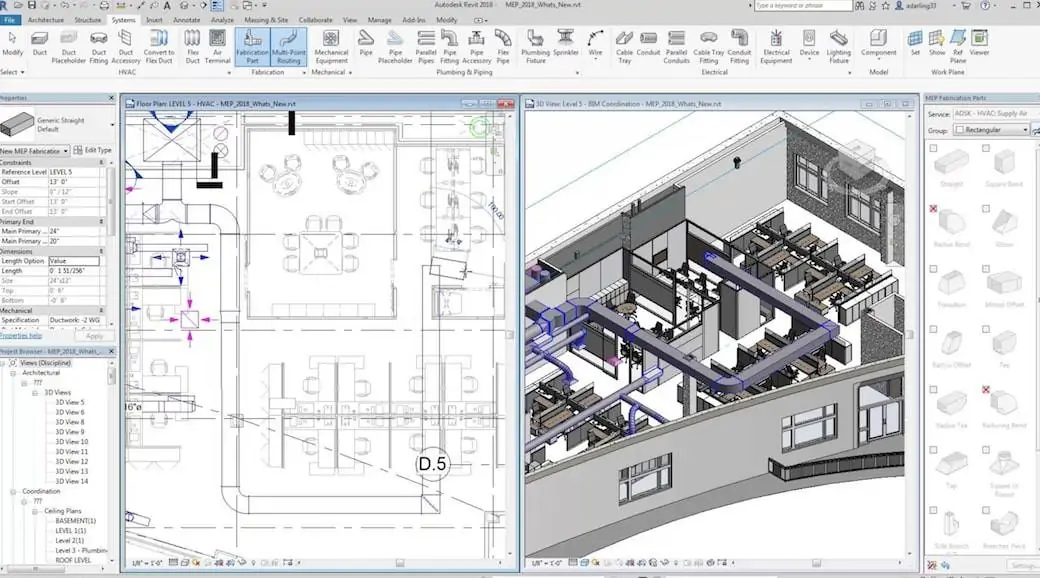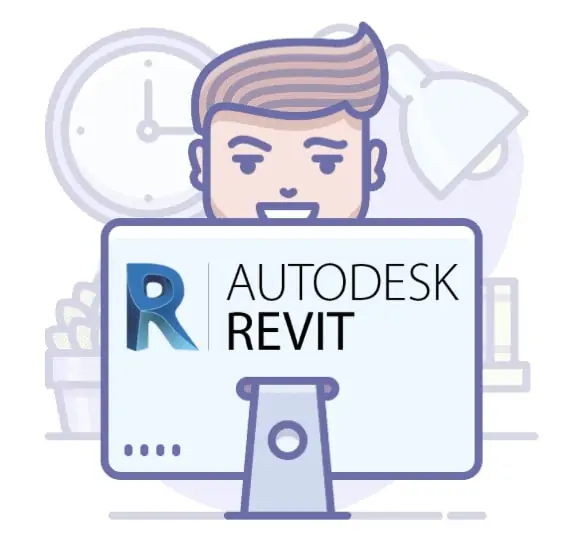 Are you seeking out the best online Revit training courses to become a master of the software? Well, you're in the right place!
Taking the initiative to strengthen your skills by completing an online Revit training course is an excellent way to make yourself more competitive in the job market.
Alternatively, if you are looking to learn the software out of curiosity or for a DIY project, online classes and training is an awesome place to start!
These online classes will help you to better understand Revit so you can work on architectural, engineering and building design projects! Let's begin!
Top 11 Best Online Revit Training Courses & Classes 2023 [Free + Paid]
---
This Skillshare course is the perfect place to start your quest for the best online Revit courses. Classes are suitable for beginners, but it can also be a great resource for people who already have a strong understanding of Revit and want to refine or build upon certain skills.
As for the class modules, it covers everything under the sun from dimensioning, adding walls, doors, windows, roofs, gutters, levels, reference points, slopes, scaling and TONS more. All up, the class modules go for just over 7 hours.
The instructor (taught by Ray Phillips) will walk you through how to create a complete Revit project from scratch. You'll also learn how to navigate the Revit software starting with the basics and working up to more complex processes which means you'll be feeling like a pro in no time!
When it comes to the price, it is completely FREE when signing up for the 1-month free Skillshare trial. This also gives users access to many other Revit classes and 1,000's of other topics!
Strengths of this online course:
Good introductory course

No previous knowledge of BIM or Revit necessary

Downloadable material that can be used for future reference
Can be accessed for free within a 1 month trial period on Skillshare

Over 270 students are signed up for the course
Activate FREE Skillshare Trial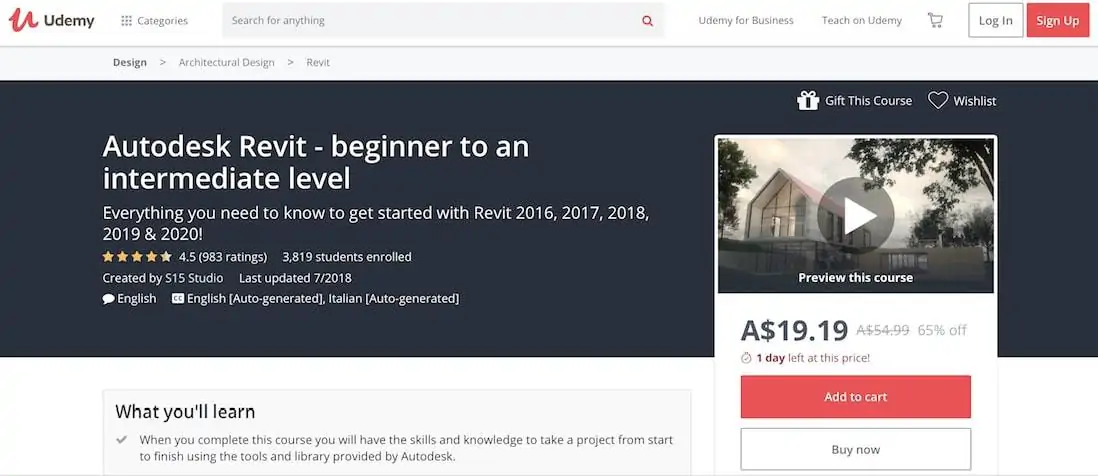 18,881 students have enrolled in this popular course and it has a 4.6-star rating, which means that although it's not free like some of the other courses on this list, it definitely is worth the money!
Instructor and AutoCAD/Revit expert Steve Fagan will expertly teach you how to take an Autodesk Revit project from start to finish. Users are also introduced to concepts such as basic Revit terminology, adding datum elements, major and minor components like walls, windows, and floors.
The classes are divided into 90 highly informative video lectures that make up over 7 hours of quality learning material. All you need to take this course is some free time, a PC computer (ideally two screens), and the latest Revit software – and just like that you're no longer a Revit beginner!
An amazing bonus of this class is that it comes with lifetime access to all of the course material and upon finishing the course you will receive a class completion certificate, which is an excellent addition to any job application.
Strengths of this online course:
Course completion certificate
Lifetime access to course materials
High rating and positive reviews

Beginner friendly, but useful to intermediate level as well

Extensive course content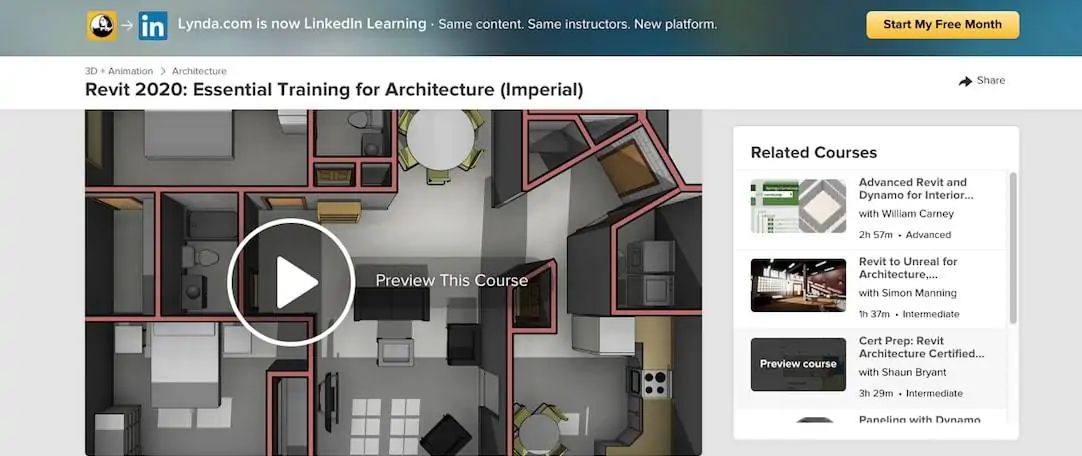 Are you looking for the best online Revit course that is taught using Imperial units? Well, here it is! This course is available on Lynda and is suitable for beginners who have absolutely no prior experience with Revit.
Instructor Paul Aubin will start with the basics and walk you through how to set up a project and add the grids, levels, and dimensions that will anchor your design.
You will also learn the invaluable skill of outputting your sheets to PDF for sharing with clients. By the end of the course, you should have a solid understanding of Revit and you definitely won't feel like a beginner anymore!
The class is also nicely organized into 14 main sections and further sub-sections that together make a total of 11h 29m of learning material. This in-depth structure has attracted over 17,000 students to this course!
When you sign up for Lynda you can get access to one month of free learning, which would give you plenty of time to complete this course. Really, what do you have to lose?
Strengths of this online course:
Beginner Friendly
For free if you complete it within the one month free trial on Lynda
Downloadable course transcript that makes for easy reference

Taught in imperial units

Extensive course content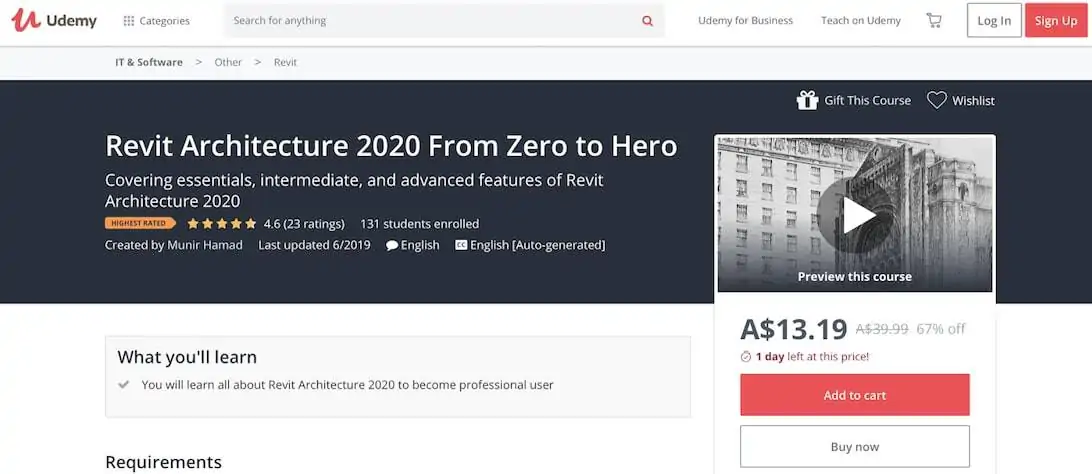 If you're already well on your way to becoming a Revit guru and want to find the best Revit course to challenge your skills, then this Udemy course with BIM specialist Munir Hamad is a perfect fit!
This course is geared towards intermediate students that already have a strong understanding of the architecture design process. So although the instructor will go over the essentials of Revit, he will also cover more advanced topics such as mass modeling, project phases, and path of travel.
Even though there is a whopping 15 hours of instructional material, you definitely won't get bored during this course. While there are videos to follow along with, there are also exercises that you can try to practice your new skills.
After this course, you'll be feeling ready to take on the architectural design world. And if you forget anything, you can always come back and review them since you'll have lifetime access to all of the course material!
Strengths of this online course:
Intermediate level course
Lifetime access to course
Exercises for hands-on learners
Certificate of completion

Exceptionally high 4.8-star rating
Advanced topics and extensive course content
Are you short on time but eager to learn? This quick 1h 37m long course is taught by immersive technology expert Logan Smith and it is geared towards intermediate level students that want to learn how to incorporate AR and VR into their Revit toolkit.
You'll be amazed by how just slightly enhancing your Revit skills can open up a whole series of architectural design possibilities!
Through video tutorials, this course will teach you how to effectively use 3D shortcuts with Revit and introduce you to tools such as Enscape and the Umbra mobile app which you can use in conjunction with Revit.
If this course sounds like a good fit for you, congratulations! You are choosing one of the best Revit courses that is available online. And lucky for you, it's offered by LinkedIn Learning which means that you will be able to get it for free if you do the course within the first month of signing up for Lynda.
Strengths of this online course:
Specialized course
Low time commitment
Possible to get if for free

Intermediate level

Transcript is available

Viewed 18,000 times!
Have you been studying Revit for a while? Are you looking for the best Revit course to move you from beginner to intermediate? Sometimes you just have to take a chance and dive in, and we recommend diving into this Pluralsight course.
According to instructor Pierre Derenoncourt, you should be familiar with the phases of the architectural design process prior to beginning the course. So why not take the opportunity to see how your Revit knowledge holds up?
This 3-hour long course can easily be worked through in one sitting and after taking it, you will have learned exciting new skills like how to start an architectural/ engineering design project in Revit, how to create building forms and masses, and how to test the impact on a site with solar studies.
3 hours might be all you need to bring your Revit skills from beginner to intermediate and the great thing is that Pluralsight offers a free 10-day trial so you can take advantage of that offer in order to get this course for free!
Strengths of this online course:
Suitable for strong beginner bordering on intermediate level

Good refresher course

Free for 10 days

Low time commitment

Comes with transcript
This course is unique from the others on this list because it is split into beginner, intermediate, and advanced sections. You can start at the beginner level and work your way up to advanced, but since the course is entirely self-paced you get to decide when you are ready to tackle the next step!
More good news is that this course is free! The short YouTube videos that have been compiled onto the Autodesk website will give you a comprehensive understanding of Revit and according to Autodesk, the advanced level courses are actually meant to prepare you for a professional Revit certification.
You will need to download the Revit software onto your computer in order to be able to follow along with the videos and receive the full benefits of this course. Some of the videos have over 62,000 views on YouTube so you will be far from the first student who has benefitted from this course!
There are also units for MEP (mechanical, electrical and plumbing).
Strengths of this online course:
Completely free
Beginner, Intermediate, and Advanced levels
Preparation for professional Revit certification
You can access this course indefinitely, no account or log-in info necessary

You can download Revit software from the website on a 30-day free trial basis
This Skillshare course consists of 90 video tutorials that total over 7 hours of instructional time. It is a foundational course designed for those looking to learn about Revit from the ground up and therefore one of the best Revit courses for those just getting started.
The instructor starts with absolute basics such as navigating the start screen and gives in-depth instruction on how to place components like walls, windows, curtains, stairs, railings, and much more.
This class has 80 students and the instructor provides practice files throughout the course so that you can follow along with his demonstrations. By the end of the course, Revit won't seem daunting at all and you will be able to use Revit to create your own professional BIM projects!
Strengths of this online course:
Good for absolute beginners
Course includes exercises – hands-on experience
Downloadable course material – can be used for later reference
Can get the course for free with a 2-month Skillshare free trial
Extensive course content
Activate FREE Skillshare Trial
This 3-hour long course on Lynda is geared towards intermediate level students and it will teach you how to efficiently transition a model from Autodesk Revit over to Autodesk 3ds Max.
For someone with intermediate Revit experience, the natural next step is to begin to expand your knowledge and learn how Revit interacts with other programs and software.
Instructor Adam Crespi does not hold back. He will teach you how to use 3ds Max to communicate design intent and optimize design visualization and other valuable skills such as optimizing Revit files for export, exporting the Revit model, and adjusting lighting and exposure.
This course has been viewed over 25,000 times and it is broken up into 4 sections that are made up of multiple shorter video tutorials and supplemented by exercises and practice files. You'll be surprised by how much you can learn in just 3 hours!
Strengths of this online course:
Specialized to 3ds Max
Possible to get it for free with Lynda free trial offer
Course transcript makes it easy to follow along

Comes with exercise and practice files

Great resource for those looking to establish workflow from Revit to 3ds Max
Intermediate-Advanced course
This is an advanced level course that will teach you how to import and link CAD drawings into Revit and use the CAD data to develop your Revit model. This compact course is comprised of 2h33m of video tutorials divided into eight manageable sections and it has been viewed over 33,000 times.
LinkedIn Learning instructor Shaun Bryant starts off with a blank project which he builds upon as he introduces new techniques and tools for accomplishing important tasks such as positioning the CAD drawing upon import and creating levels from the CAD drawing. And if you're interested in CAD, check out our course review list here.
You will be able to follow along and try the techniques for yourself by doing the practice exercises that come with the course materials. The interactive format and high level of difficulty make this one of the best Revit courses on the market for those working with Revit at a more advanced level.
This is easily one of the best online Revit courses!
Strengths of this online course:
Specialized skills
Advanced level

Free with LinkedIn Learning one month free trial

Comes with exercise files for hands-on practice
Low time commitment

Course can be completed in one sitting
When you purchase this highly comprehensive Udemy course you will receive amazing value in the form of lifetime access to over 19 hours of learning material and additional course content including over 20 downloadable resources.
This is definitely the best Revit course for someone who is already familiar with the architectural design process and who is ready to apply their Revit skills professionally.
Beginner knowledge of Revit is absolutely necessary if you are going to take this course and by the end of it you will be able to confidently demonstrate your ability to perform complex tasks such as creating component families in the family editor and developing building models from conceptual masses.
This course is made up of 54 lectures that are divided into 12 lessons and there are 3 mandatory assignments that will help you to aggregate the skills outlined in the video tutorials. Get ready to put your Revit skills to the test and become the Revit expert you always wanted to be! To learn more about upskilling, check out my other posts!
Strengths of this online course:
Intermediate-Advanced level course
All resources are downloadable and you will have access to course material for life
Designed for people looking for career advancement opportunities
High 4.4-star rating

The most comprehensive Revit course on this list

Course completion certificate
Need Expert Help With Revit?
In my experience, its sometimes better to hire an expert than try to learn everything yourself. With a specialized software like Revit, this might be a great candidate. I've found that Fiverr has some great freelancers who can make quick work of tasks that might seem complicated to you. Here are a few options to consider.