73 + Warehouse Worker Resume Skills For Your CV [Free Guide]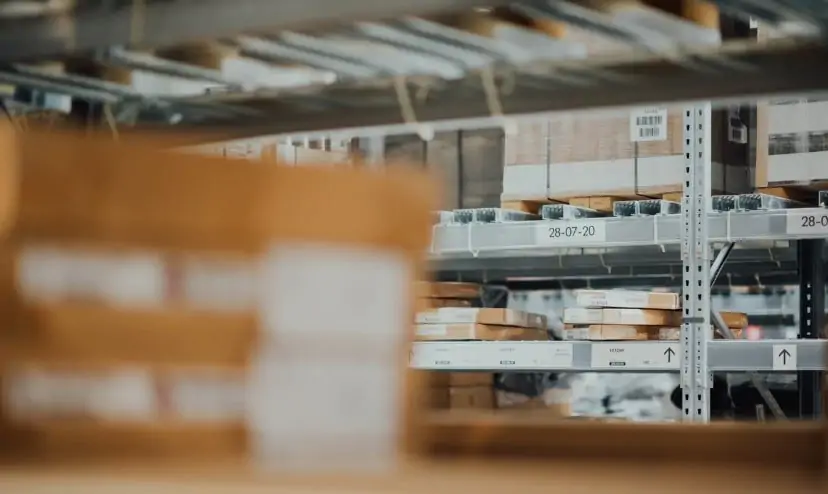 If you are seeking out real-world warehouse worker resume skills, you're in the right place!
Below, you will find 70+ in-demand skills that warehouse employers are looking for on job applications.
While there are many to choose from, it is recommended to only choose ones that apply to your skill level and experience. Let's begin!
73 + Warehouse Worker Resume Skills

#1: Warehouse Worker Operational Skills For a Resume
When it comes to working in a warehouse environment, the tasks are generally physical-based and require a certain level of mobility, strength, and physicality.
To include these physical operational skills as part of your warehouse worker resume skills, if they are relevant to you, would benefit your prospect of landing that next job.
Effectively handling hazardous materials 
Can work and stand for long-shifts
Experience in working shifts of different/demanding hours (night shifts etc)
Operated power tools and handling equipment 
Moving pallets by hand, electric jacks, and manual jacks
Packaging different merchandise to shipment standards
Shrinkwrapping products to load and store for shipments
Stocking and organizing items in storage shelves
Loading and unloading trucks and containers from platforms or ground level
Cleaning containers, shelves, storage areas, and general operational areas
#2: Experience On-Site
When you express specific skills that you have experience in previous roles and give more information about the process of acquiring the skill, you'll show that you know what you're doing.
Working in various warehouse environments
Using forklifts
Using a pallet jack
Packing and stocking in various methods
Receiving and signing off on shipments and goods.
Experience in organizing, scheduling, and managing road transportation
Experience using other technologies and machinery 
Transfer of materials and products between other warehouses
Experience in understanding safety and procedures for warehouse operations
Usage of other warehouse equipment, e.g. Wheel rollers, dock carts, hand-held scanners, other unloading devices.
#3: Operational Warehouse Worker Resume Skills
If you've been working in a warehouse for some time, then you can also demonstrate your ability to manage others in these environments.
Including your operational management skills in your warehouse resume skills, lists will show that you have a quality of leadership that they may be looking for.
Performed regular analysis of product quality
Assesses systems regularly for efficiency and effectiveness, changing systems where appropriate
Organizing merchandise and delegation of stacking, storage, and retrieval
Creating logs and maintaining documents
Can manage others and oversee the operations of employees
Can communicate instructions of new systems, and train others in operations
Monitoring performance of new hires on their trial/probation period
Ensuring correct labeling and documenting of the process is being done
Matching quantities and items to invoice information of those being shipped, and received.
Annual inventory and stocktake – both completing this and overseeing staff complete this
#4: Problem-Solving Skills
Any workplace environment encounters problems, and when a great deal of stock and money is being handled in warehouse operations, problem-solving skills are key.
The following warehouse resume skills are based on how you can handle different issues that may arise in warehouse operations.
Inspected and researched discrepancies of inventory
Handles tracking issues
Communication between different parties and companies involved in the shipment, retrieval, delivery, etc.
Customer service methods of handling complaints and issues
Negotiating with third-parties to find more cost-effective solutions to operations
Effectively handled employee performance, laying off people where needed
Loss prevention and inventory control to safeguard against problems
Ability to foresee potential problems and issues before they arise
Documenting damages in products and shipments
Finding accountability for when issues arise and products are lost or damaged
#5: Warehouse Worker Documentation Skills
It's not only the front-end physical labor that prospective employers are looking for, but also the back-end documentation warehouse resume skills.
Take a look below to see which of these procedural paperwork skills are relevant to you, and include them in your CV.
Damage reporting procedures
Monitored incoming and outgoing goods with documentation
Cross-checking invoices and received goods for financial coherence
Daily, weekly, monthly, and annual inventory procedures
Computer-generated labeling
Quality control documentation and reporting with paperwork
Analysis and documenting lost, damaged, and problematic goods
Occupational safety document handling, reviewing, and adherence
Handling documentation of employees
Scheduling shifts, shipments, stocking, etc
#6: Special Warehouse Skills
Now there are more detailed and specific skills that won't be relevant to everyone, though can put you apart from the rest of the applicants.
Read these special warehouse resume skills below to see if any have been relevant to your experience.
Experience as back-up product picker and packer where needed
Can shift from one operation to another – from stacking to back-end procedure work
Entering and editing inventory in a computer program database
Can understand blueprints and drawings about inventory and storage
Strong mathematical skills
Basic computer operations for warehouse software (Excel, MS Word, etc)
Maintenance of warehouse security and overseeing security procedures
Overseeing employee punctuality and work ethics
Can assess the cleanliness of work areas and safeguard against health risks in a warehouse environment
Can re-schedule shipments and communicate with all parties involved in the process
#7: Interpersonal/Additional Skills
Working with people in different ways requires a certain degree of people skills, so be sure to include some of these additional skills on your CV.
Ability to work with others in small teams
Complies with different organization policies of ethics and values
Clear and direct communication to third-party companies, as well as employees
Friendly and open manner to be a point of contact for people to communicate
Customer service experience to handle clients and any issues that may arise
Attention to detail to maintain clean and effective work environments
Can understand and follow instructions when delegated different roles
Happy to perform any tasks needed and communicated – whether small or large
Motivated and determinate to grow in this area to managerial positions
Maintains strong personal health to ensure minimal sick leave is taken
Final Thoughts
Hopefully, this guide on warehouse worker resume skills has helped you! To get even more skills online, you can check out my guide on the top free course providers with free certificates.
References