17 Warehouse Interview Questions + Answers Hiring Managers Love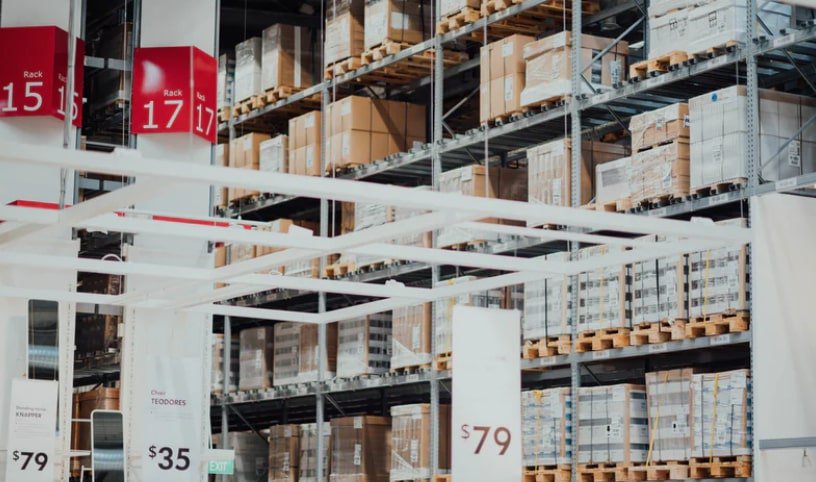 Are you searching for how you can ace your interview for your warehouse worker role? This guide will be a valuable tool for you to get a sense of the type of warehouse job interview questions you should expect. Do you want to nail the interview and end your job search?
Here we offer some examples of questions, as well as options to answer these professionally to demonstrate your value as a warehouse worker. Read on for the top 17 Warehouse interview questions and answers!
17 Warehouse Interview Questions + Answers
1. What interests you about working at our warehouse?
Warehouse interview questions might begin straight away with this question about the job description.
I enjoy the dynamic nature of working in a warehouse, in being able to handle different tasks.
I've heard of your company's values and integrity in how you support employees and create a professional and enjoyable working environment.
I wish to expand my skills and advance to a new phase in my warehouse work, and I believe your company offers the professionalism and expertise to enable me to grow.
Recommended Course: Goal Setting (Skill Success)
Use Code SCOUT50 for 50% Off At Checkout

2. What do you know about our company?
Show that you know the business by doing your research.
Check the companies 'about us' or 'company mission/vision' page on the website and remember key points mentioned.
Note down the founding date and key people who own/manage/work in the company.
Take note also of different initiatives and causes that the company may be involved with.
Remember key achievements, awards, or statistics that show that you keep up to date with current news.
3. What is your relevant experience for this role?
Reference all the experience and skills that you have.
I have managed heavy boxes and have an understanding of how to deal with storage containers and organization with the revenant tools.
I am well versed in administrative work behind the desk in invoicing, pricing, scheduling, labeling, and organizing files using specific software used for warehouse management.
I've prepared products for shipment using tools to adjust, repair, and assemble.
I've had experience in packaging, shipping, loading, and unloading products and containers, including the use of a forklift.
4. What are your strengths as a worker?
This is another one of the common warehouse interview questions you might be asked.
I work well in a busy and fast-paced environment that demands multitasking.
I work well under pressure, keeping calm to ensure mental clarity when dealing with potential problems.
I have great time management skills to stick to a stocking and loading schedule, as well as working effectively to deadlines.
5. What are your weaknesses as a worker?
Express where you feel you have room to grow.
I am more hands-on in my experience, so I am currently still learning how to effectively handle administration tasks.
I am very meticulous in my attention to detail, which means that in the past I have been challenged in finding the balance between working effectively and accurately, but also not being too perfect to stick to the set schedules. I've since learned to find the most efficient ways to complete tasks without compromising on accuracy and attention to detail.
Looking for more inspiration? Check out our full guide on how to talk about your weaknesses.
Recommended Course: Modern Leadership: Give & Get Honest Feedback At Work (Skillshare)
One Month Free Trial Of Skillshare Premium
6. Where do you see yourself in 5 years?
This answer will convey your commitment to the role. Be honest, as well as mindful that they're looking for a staff member who will stay for a while.
I have a vision for my future to work my way to advance in warehouse operations in a supervisory or management position
I am committed to this role and feel that if it is still a good fit for both of us, I would see myself being at this company still.
I see myself having grown in my capacity to handle more complex tasks and my ability to delegate and manage others in the warehouse environment.
7. How do you work under pressure?
Potential warehouse interview questions can also reference the demanding nature of the work.
I keep a calm disposition even in stressful situations, as I understand that getting caught up in the demanding nature of the work would be more inefficient ultimately.
I work well in a team and find that when pressure arises, I can communicate with others in ways that we can work together.
I feel that I have an objective stance in my work to not let the emotions of anxiety and stress affect my performance, I do my best always and just focus on that in the more pressured situations.
Recommended Course: Fighter Pilot Performance—How to Focus, Handle Pressure, and Perform at Your Best (Skillshare) 
One Month Free Trial Of Skillshare Premium
8. How do you work in a team-based environment?
Team-work is a big part of warehouse work, so express how you effectively work with others.
I enjoy working with others as I find that I am always learning new techniques in the tasks that require us to share the workload.
I have strong listening skills and happily follow directions from others.
I have experience in delegating roles and instructing others on their tasks in a direct, clear, and respectful way.
Recommended Course: Leading and Working in Teams (LinkedIn Learning)
Try LinkedIn Learning For 30 Days Free
9. How do you handle disagreements with clients?
Show that you are objective, professional, and able to handle tough situations.
I listen to the clients and make sure they feel understood in where they are coming from, and give them the space to be heard.
I communicate clearly and politely about the situation and potential solutions.
I stay aware that my responsibility is not only customer satisfaction but also integrity in the company's values.
I forward the client on to higher management when the situation needs additional assistance to be resolved.
Recommended Course: Customer Service: Problem Solving and Troubleshooting (LinkedIn Learning)
Try LinkedIn Learning For 30 Days Free
10. How would you deal with lost or stolen shipments and products?
This could be an unexpected interview question, so be prepared.
I would first examine all supporting documentation to cross-check what should be present and what is missing.
I pass on this documentation and all information to management to make them aware.
I communicate with the customer that is expecting the shipment what the situation is and the steps we are taking to resolve it.
11. How do you handle mistakes and what is your method of problem-solving?
Refer to direct examples of how you solved mistakes in the past.
When I notice the mistake, I first assess what impact it has had/or would have. I then analyze the best way to act based on what the adjustments would do to impact the task at hand.
If I feel unsure about the effect of my planned actions, I ask a co-worker first, and then take it to management if we are both unsure. In any case, I detail this in an incident report to document what has happened.
Recommended Course: Improve Your Problem-Solving Skills (LinkedIn Learning) 
Try LinkedIn Learning For 30 Days Free
12. What is your experience in addressing safety protocols in the warehouse environment?
Potential warehouse interview questions can also address the area of safety.
I understand the importance of being compliant with safety protocols, so I make sure to remember the specific protocols of the warehouse.
I have a keen eye for detail to organize and store warehouse items, especially heavy or breakable items, in a secure way.
If I am unsure of the potential risk of storage, loading, or unloading situation, I refer to the safety manual or higher management.
13. How would you describe your communication skills?
Look at the examples below for some helpful communication tips.
I am clear, direct, and honest in providing feedback to enhance the effectiveness of the warehouse operations.
I am friendly and approachable to coworkers and clients.
I can keep a professional manner when dealing with difficult issues while staying objective and polite to ensure smooth communication.
Recommended Course: Effective Communication (Skill Success)
Use Code SCOUT50 for 50% Off At Checkout
14. What is your availability?
The warehouse interview questions you'll be asked will surely reference availability. Be prepared.
If part-time: I am open to work as much as needed on the set days that I am available, and can be open to being flexible with the schedule as needed.
If full-time: I am available for any shifts that are offered to me, with a willingness to work as much as possible.
I have flexibility in working early hours and long shifts at any time.
15. Describe your salary expectations
This one can be a delicate subject, note the example answer below.
Research your industry and role according to your expertise so you have a sound understanding of what the base rates of pay are. Ask the interviewer about the salary range, though try not to get specific or make this question a big deal, which might deter the interviewer from thinking you are purely in it for the money only.
Recommended Course: Salary Negotiation (Udemy)
16. Why do you believe we should hire you?
This is where you can show that you are confident in your value as a warehouse worker.
I believe that my skills and experience make me a valuable asset to a warehouse environment like yours.
I feel that I could work well in your team and provide a supportive and motivated energy to your company.
I am willing to learn and grow with the company, with the intention to be committed to this warehouse for a long period.
Recommended Course: Do Things, Tell People: The Power of Personal Branding (Skillshare) 
One Month Free Trial Of Skillshare Premium
17. What questions do you have for us?
Finally, to end this list of warehouse interview questions, here are some questions you could ask the interviewer.
What training is undertaken when I begin my role?
What are the most valuable assets you expect from employees?
How do you see the company growing and evolving in the future?
Bestseller: Mastering Common Interview Questions (LinkedIn Learning)
One Month Free Trial Of LinkedIn Learning
If you want to learn more, check out my post on warehouse resume skills to add to your CV!
References