Video Conferencing Statistics (All you need to know!)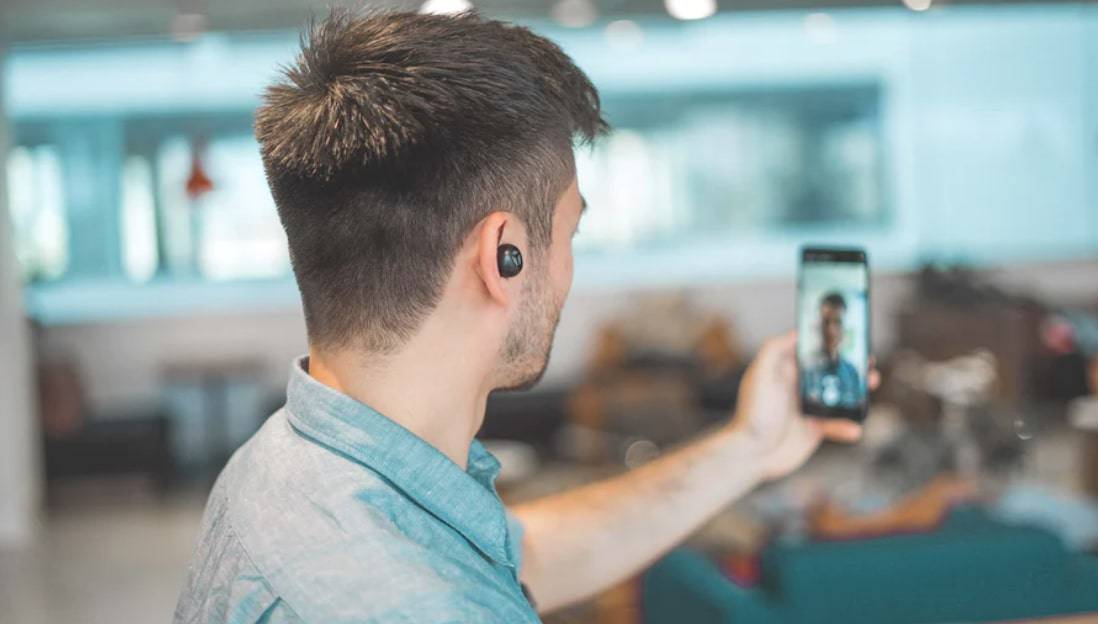 With the rise of working from home, businesses transiting online, and even pandemics, it's no surprise that video conferencing has become an integral part of our working lives.
To break this down further, I have made this mega guide on video conferencing statistics in 2023 that show an interesting shift in the way we communicate.
Below, you will find various subtopics covered from the growth of video calls, businesses using these platforms, key market players, valuations, and more. Let's get started!
Video Conferencing Statistics 2023 (79+ Staggering Statistics!)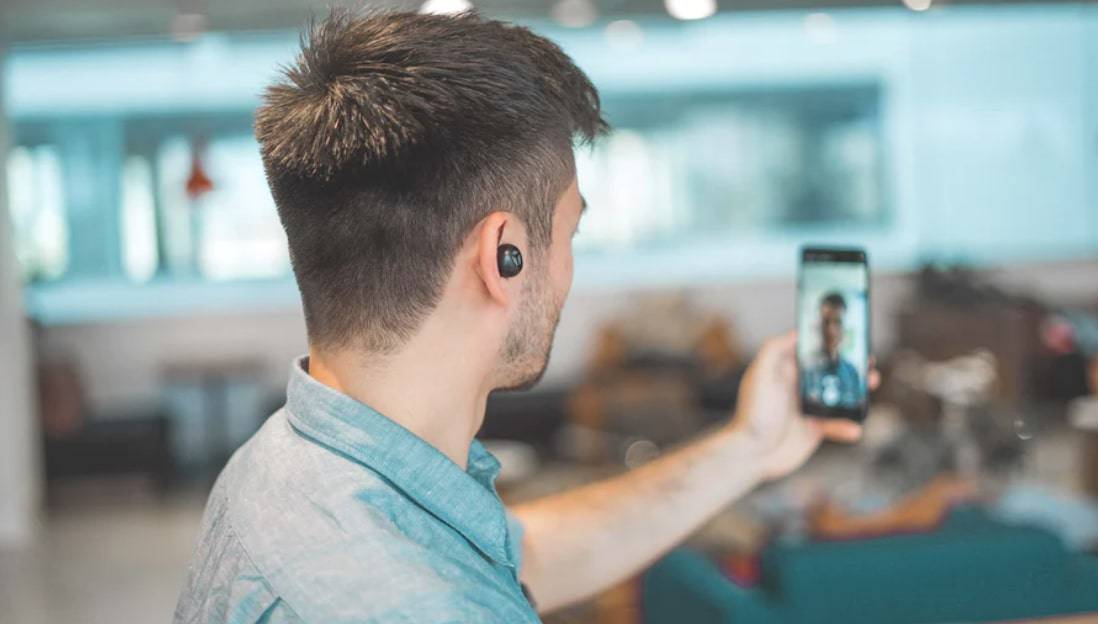 Key Video Conferencing Statistics
For those after a quick overview, I have listed some key video conferencing statistics below for a glimpse of what to expect when you read the full article's trends and facts in more detail.
The video conferencing global market size was valued at $3.85 billion USD in 2019.
The average video conferencing meeting length is 31 to 60 minutes.
94% of businesses who use video conferencing state that the company benefits from greater productivity.

United States businesses have more than 11 million video conferencing meetings a day.
35% of employees using video conferencing in the workspace comment on feeling more included and valued in their company culture.
43% of workers using video conferencing in a team structure believe that it can enhance their productivity despite the remote working style.
94% of businesses claim that video conferencing has increased their business's productivity.
Growth Of Video Conferencing Statistics
As technology advances, so too do the way that we communicate, connect, and work.
More companies, as well as individuals, are using video conferencing to enhance productivity, connect to others, allow for remote working, and more. Below details some key growth trends for video conferencing.
The amount of remote workers telecommuting has increased by 115% in the last ten years and continues to rise.
Compared with just 2 years ago, 87% more people are choosing to use video conferencing currently.
The growth rate of video conferencing is going to be substantially affected by the COVID-19 pandemic with 2020 seeing an unprecedented amount of video conferencing usage than ever before.
The video conferencing platform Zoom has seen 200 million daily meeting participants on average at the beginning of 2020, which is compared to the average of 10 million participants in December 2019.

75% of CEOs predict that video conferencing will replace regular conference calls.
Around half of the world's employees are expected to take part in telecommunications like conferencing calling within the next decade.
By 2022, it is expected that internet video traffic and worldwide IP video traffic will increase by 4X from 2017.
Businesses Using Video Conferencing
When work conferencing practices are inadequate, this can result in $34 billion USD loss revenue annually due to a lack of productivity.
This is a big reason why many businesses are utilizing video conferencing in their regular operations, to enhance productivity and especially lessen travel time. Below we share some more business-related video conferencing statistics.
54% of the workforce in the United States take part in video conferences frequently.
78% of corporate businesses use video conferencing to facilitate team meetings.
58% of businesses use video conferencing very regularly, having it as part of their daily operations.

Though video conferencing can hold hundreds of people, in the professional arena, more than 73% of video conferencing meetings are smaller, involving just two to four people.
One of the notable benefits of video conferencing for companies is the time saved by not commuting. Businesses can cut their travel costs by up to 30% when utilizing video conferencing.

56% of CFOs globally plan to invest in future video conferencing to lessen work-related travel (whether locally or internationally).
83% of large companies are very likely to purchase video collaboration software to use in their regular operations.

77.2% of people in business use video conferencing to connect with remote employees.
Businesses in the United States hold approx. 55 million video conferences on average each week.
89% of employees state that video conferences reduce the time it takes to complete projects.
22% of people using video conferencing in business record the video to share the recap with those who did and didn't attend the conference.
72% of employees remark that telecommunications in their work have a high impact on employee retention.
Companies that utilize remote working systems are 25% less likely to experience employee turnover.
Video Conferencing Platforms Market Share Statistics
In the large pool of video conferencing platforms, the following market share video conferencing statistics reveal that there are key players dominating the field.
Zoom comes out on top by more than double the market share percentage than second-place GoToWebinar. The rest are a great deal less in their market share percentage, yet still worth noting as key platforms.
Zoom is the number one video conferencing platform, at 40.49% market share.
Zoom has approximately 22,800 domains active.
GoToWebinar is the second video conferencing platform with a 19.82% market share.
GoToWebinar has approx.11,200 active domains.
The third biggest platform by market share is Cisco Webex at 12.31%.
Cisco Webex has approx. 7000 active domains.
ON24 is the next biggest platform for video conferencing, with a 3.53% market share.
ON24 has approx. 2000 domains active.
The fifth-largest video conferencing platform is Adobe Connect, at 3.38% market share.
Adobe Connect is close to ON24 with its market share percentage and domain amount, at approx.1900.
The next five platforms are GoToMeeting (3.17%), Tandberg Video Conferencing (2.62%), ClickMeeting (1.68%), TalkPoint Convey (1.38%), and Microsoft LiveMeeting coming in at number ten with 1.19% market share.
Valuation and Segments Of The Video Conferencing Industry
The video conferencing industry valuation is substantial and expected to increase in the foreseeable future.
Additionally, certain segments of the market in terms of industries using video conferencing and regions of the world with high usage, are detailed in the following video conferencing statistics.
The market size of the global video conferencing industry is predicted to reach $6.4 USD billion in total value by the end of 2020.
By 2024, the market size of the web conferencing software industry is set to be more than $20 billion USD.
As a broader part of the web and video conferencing technology industry, the voice and text messaging communications platform-as-a-service (CPaaS) market is predicted to grow to close to $11 billion USD by 2022.
The virtual reality market for enterprises is another one of the fast-growing segments of the video conferencing industry. It's expected to reach $5.5 billion USD by 2023.
North America is the dominant video conferencing market due to high technology adoption and innovations.
The Asia Pacific region is said to be one of the fastest-growing regions of the video conferencing industry.
India and China have seen a big increase in service-based and technology startups, which will propel the regional video conferencing growth in the coming years.
Mobile broadband technology advancement in India and Japan are expected to accelerate the regional market growth of video conferencing in the next few years.
The education and healthcare sectors are seeing a significant increase in the use of telecommunication networks for interaction between employees and participants.
Corporate dominates all segments in the usage of video conferencing due to the need for more efficient systems of telecommunications in education and communication, which reduce operations and travel costs for large-scale enterprises especially.
51% of workers value video conferencing either more or equally as important than their business chat applications for daily work.
Almost half of the employees using video conferencing state that their use of video conferencing in their job has increased compared to just 2 years ago.
When it comes to video conferencing quality, 46% of users claim that the audio quality can be that which detracts from good video conferencing communication.

77% of people using video conferencing use a laptop or desktop computer for their calls, compared with 31% who join from their mobile.
Zoom and Cisco Webex Statistics
As two of the top five video conferencing platforms, Zoom being number one and Cisco Webex number three, the following video conferencing statistics offer insight into their functions. Key trends and facts on the companies are detailed in the list below.
Zoom
Zoom allows users to conduct audio and video meetings from 2 to hundreds of people.

It's the most popular video conferencing platform, at 40.49% market share.
Zoom was valued at $16 billion USD from trading after it's the first day on the market.
Headquartered in San Jose, California in the United States.
Founded in 2011 and launched in 2013 by Eric Yuan, who was a former executive and engineer of Cisco Webex.
The company went public in 2019.
April 2020 saw massive growth in users due to the COVID-19 pandemic having businesses and individuals conduct communications on this platform.

Users can host meetings of up to 100 people for less than 40 minutes for free.
Paid subscriptions cost $15-20 USD a month for regular conferences.
For business conferences, Zoom Rooms is a higher-end function with monthly subscriptions available from $50-100 USD.
Cisco Webex
Similar to Zoom, Cisco Webex facilitates online meetings and video events and functions.

Cisco Systems acquired Webex in 2007.
It is headquartered in Milpitas, California in the United States.
Cisco Webex is the third largest video conferencing platform by market share at 12.31%.
For the free use of the platform, hosts can have up to 50 participants and 1GB of cloud storage. Meetings on the free plan have a 40-minute limit.
For paid plans, there are three tiers – basic, pro, and business – which range from $15-30 USD.
The Future Of Video Conferencing
Video conferencing will continue to grow rapidly, as new technologies, such as Augmented Reality, will fuse with video conferencing to create more effective ways to connect remote workers to one another. Below are some trends outlined in these key future video conferencing statistics and facts.
As technology continues to advance rapidly, young professionals expect high-quality results, with 75% said that they wouldn't settle for low-quality video conferencing.
The small room segment of video conferencing is predicted to have the highest growth rate in the coming years, with the popularity due to the ease of use and cost-effectiveness (small rooms are easier to hold with free services).
The large enterprise segment of video conferencing users in business will also see the biggest growth, as there is a rising demand for conducting formal recruitment interviews and utilizing live training solutions for employees.
The key drivers of the growth of video conferencing in the future are globalization, with more remote employees, and the desire for improved productivity of business operations.
The healthcare sector is also going to see a rising trend in video conferencing usage, with the term 'telemedicine' becoming more widely used in the healthcare market.
The Asia-Pacific region is expected to dominate the market of worldwide video conferencing from 2020 to 2027.
Most Common Uses of Video Conferencing
The following key uses for video conferencing are adopted by various industries. Beyond just holding work-meetings, video conferencing is a tool for connection allowing a range of functions and purposes to be fulfilled. Innovations in personal and professional video conferencing usage continue to drive people to find creative ways to interact.
One-on-One Meetings
Video conferencing for interviews, project meetings, performance reports, and more.
Team Meetings
Similar to one-on-one, these can be meetings with 3 or more people, for companies to use to conduct reviews, check-in-meetings, project support, hiring meetings, and information sharing of any kind.
Education
Companies can utilize video conferencing for training purposes, courses, educating employees on new procedures, policies, or skills.
Design Reviews
Screen sharing allows workers in creative fields, such as design, to share work in a live format through video conferencing.
Tutorials
Similar to education, tutorials of key features of software and technology programs and platforms can also be done through screen-shared video conferencing.
Sales Presentations
Using video conferencing for dynamic demonstrations for remote sales meetings, using face-to-face sales questions and answers, as well as screen-sharing a graphic presentation.
To learn more, check out my post on the top digital nomad jobs and how video calls play a big part in this industry. And also my guide review of Skillshare which has seen much growth during the pandemic. You can also see my full guide on free online courses that also include certificates of completion!
References