17+ USPS Interview Questions & Answers Proven To Land The Job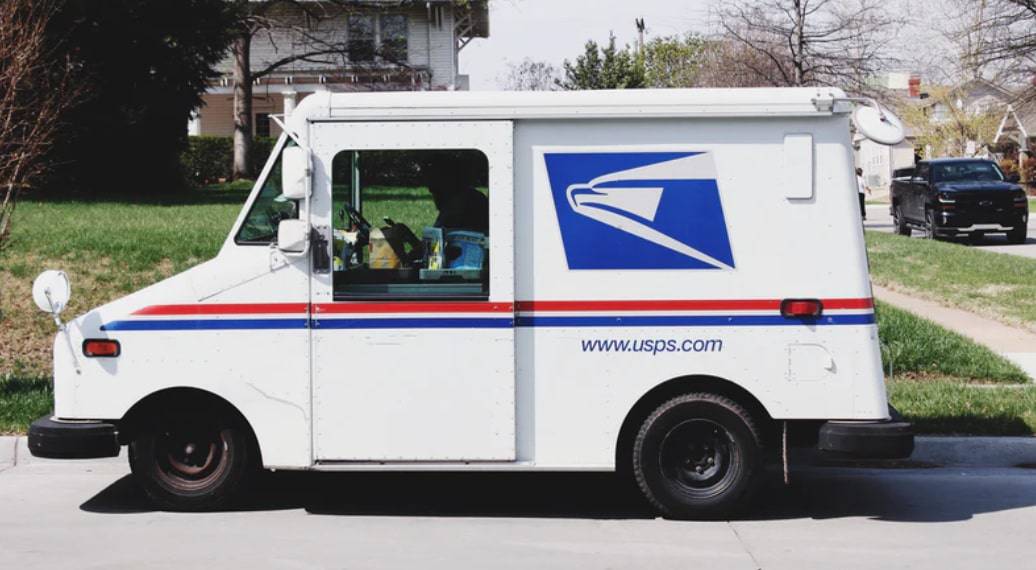 If you have passed your USPS postal exam and have secured a job interview, first off, congratulations!
In this guide, I have researched and compiled some of the most common and frequent USPS interview questions so you can be prepared.
With each of these questions, there are also some sample answers that will help give you some guidance so you can feel confident when you attend the interview.
17+ USPS Interview Questions & Answers 2023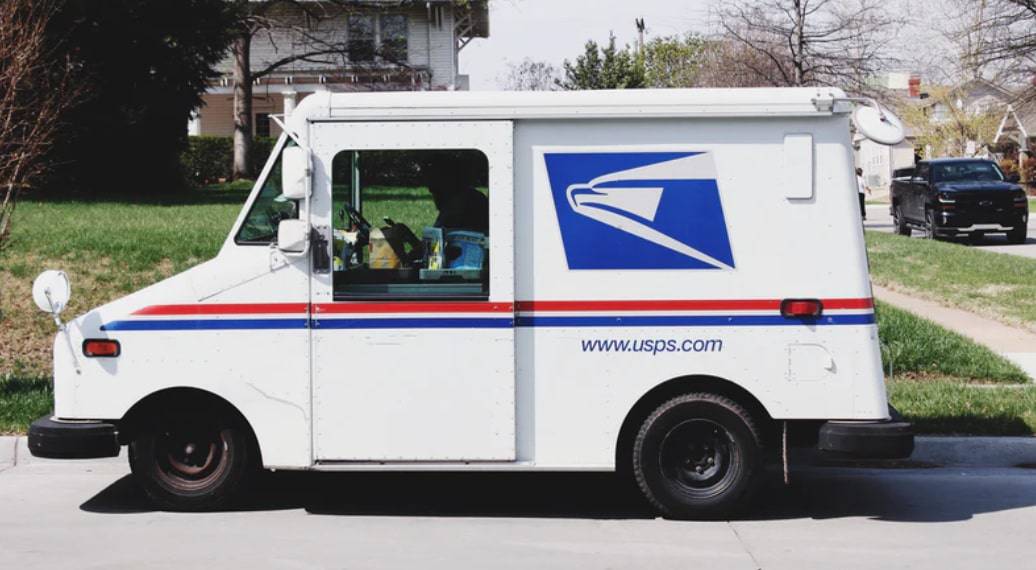 1. Why do you want to work for the USPS?
A job with the US Postal Service is a highly sought after position as there is a great measure of job security, the pay is good, there are many benefits, and it's an important thing to do.
The interviewer knows you are aware of these things. What they are seeking is an answer that shows you would fit into their system.
An answer could follow the line of you realizing how important to the US population having a good mail service is, and you want to be able to help provide that service.
You could mention that you are impressed with the operation and the people manning the USPS and that you want to add your abilities to that workforce.
2. What do you know about the USPS?
Here are some key facts about the USPS that may be helpful during an interview if the question arises.
The USPS was formed in 1971 and it took over operations of mail delivery from the Post Office Department founded in 1792 by the Postal Service Act.
The previous Department was made a cabinet-level department in 1872.
The existence of the USPS is explicitly authorized by the US Constitution.
The head of the USPS is the Postmaster-General, a position first held by Benjamin Franklin.
The USPS is legally obligated to serve all Americans.
There are over 30,000 post offices in the USA.
The daily volume of mail is 660 million pieces, annually over 150 billion.
3. What are the two facets of being a USPS letter carrier?
Having made it this far into the job application process, you should know the answer to this question. The correct response is that there is both office work and delivery work.
Vehicle inspection would be considered part of the office, or interior work, actually driving and walking the routes is external work, delivery.
You could also be applying for a different position than a letter carrier, you might be applying for a distribution center or some other operations at the USPS.
In that case, be sure to search through the USPS website and other sources to find out some basic duties for that particular job.
4. What strengths would you be bringing to the USPS?
Choose your answers based on the position and focus primarily on personal strengths that will make a difference on the job. If the interviewer also asks you about weaknesses, include the strengths that will combat those weaknesses.
Don't wait to think up answers while in the interview. Some ideas include:
I am very detail-oriented.
I am loyal.
I work well under pressure.
I enjoy being part of a team.
I am willing and eager to learn new things.
I am always open to improving myself and my skills.
5. What trivial seeming skill is vital for a letter carrier to master?
You will know this answer if you did well on the exam and if you researched what the USPS wants from its employees.
There may be several questions like this during the interview, so study all your exam prep material before going to the in-person interview.
6. How would you deal with an upset customer?
People who get their mail delivered by USPS letter carriers are considered customers, so this is an important question. Correct responses will show that you are familiar with customer service and with USPS policy.
Answer that you would calmly talk with the customer to ascertain the issue, listen carefully, and determine what action you can take.
Sometimes, the course of action will be to present the issue to a manager if the USPS policy indicates to do that.
7. What are your customer service skills?
It may be good to acknowledge that working for the USPS will often put you in contact with the public, their customers, so customer service is a necessity.
Highlight any job experience with customer service you already have, or what customer service you enjoy yourself if you don't have much work experience that relates.
8. What would you do if confronted by a dog?
A very real and common situation for letter carriers, dogs can be a danger to your person. Emphasize that you are not nervous around dogs, would remain calm, but would also take actions to protect yourself from harm.
It also helps to mention that you would try to avoid any such confrontations in the first place.
9. You have the opportunity to look inside a package you are delivering, do you?
Things happen, a box or envelope may be slightly opened due to damage or improper sealing. If presented with the opportunity to peek, strongly state that you would not do so.
The job is mail delivery, what's in the mail is confidential. It is also definitely against stated USPS policy but takes the opportunity here to emphasize you wouldn't look even if it wasn't.
10. What skills are needed for being a mail clerk?
In addition to letter carriers, a likely job opening in your area could be as a mail clerk, the people you see handling customers at a Post Office.
Accuracy and efficiency are important, sometimes handling the sorting of mail in addition to dealing with customers face to face. So customer service skills are also necessary.
11. Do you work well in a team environment?
Even though a letter carrier may be on their own for much of the day, all positions at the USPS must work closely together for the mail to be delivered properly. Answers that show your awareness of this will satisfy the interviewer.
12. How do you deal with conflict from co-workers?
Avoid the impulse to joke about this, don't even hint at it. The USPS is very committed to providing safe and stress-free work environments.
A good way to answer it to highlight the need for good communication and for being reasonable in finding a common ground.
If you have some experience with a situation in the workplace, tell them about how you handled it and what the positive final outcome was.
13. How do you handle work pressure?
Use your actual work experience if you have any to answer this question. An important aspect the USPS is looking for is to openly communicate with supervisors about job concerns that cause stress so that the situation may be properly handled.
Also, talk about your general calm attitude and demeanor which makes job situations more manageable.
14. If your supervisor asked you to do a task that you consider unsafe, how would you react?
This question is designed to see how you handle a possible conflict before it actually happens. A good answer is that you would ask for direction on how to accomplish the task safely and according to protocol.
15. What is the USPS policy on unsafe work conditions?
Depending on the exact job position, answer with conviction that the USPS is committed to employee and public safety.
For details on specific policies, you can see the USPS safety, health, and environmental policy.
16. What salary are you expecting?
Unfortunately, the USPS does not offer salary negotiation, so answer with a specific figure based on what you have researched for the position in your area.
Here is a good guide on expected pay, salaries, and benefits when working with the USPS.
17. When would you be able to start if offered a position?
The standard reply is to give two weeks notice. The USPS values people of integrity who won't just leave an employer at the drop of a hat. If offered a position, they will give you a reasonable start date.
Conclusion
It is surprising to some people that the United States Postal Service is not a government department, in fact, it hasn't been since 1971. The USPS is an independent agency, though it is regulated by the US government. The postal service is actually explicitly authorized to be in existence in some form by the US Constitution.
The process to get hired by the USPS can sometimes take a while, depending on where you live and other variables. By the time you are invited for an in person interview, you will have already gone through multiple steps, including the daunting hurdle of passing the Postal Service exam.
There are many resources online, from the USPS and from other companies, that can help you manage all these steps successfully. Most of the exam prep courses from outside companies will cost you some money, but if you are really wanting to hire on at the Post Office, it's probably worth it. Your exam score determines how soon you'll even get called in for an interview.
And if after reading this you feel that USPS is not right for you, check out our similar job seeker guides:
References