73+ Truck Driver Resume Skills For Your CV 2023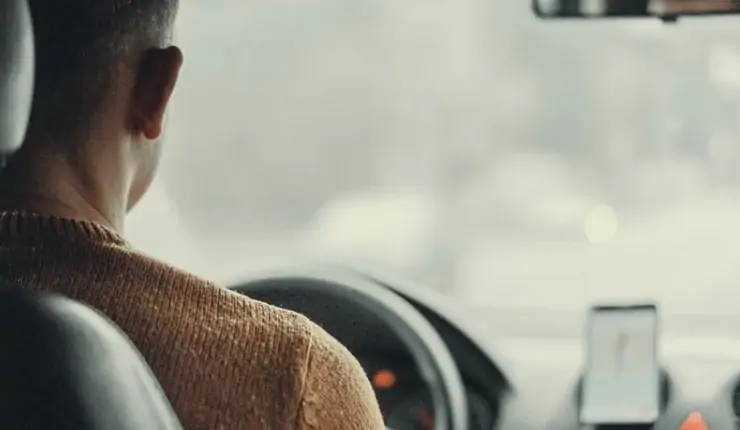 Are you seeking out in-demand truck driver resume skills to add to your CV? Well, you're in the right place!
Below, you will find 70+ skills that you can copy and paste for your next truck driver job application.
And you're going to want to do this fast. Wal-Mart just announced they're moving their starting pay for truck drivers to $110,000.
These skills are also broken down into 7 different categories so you can pick and choose to your skill level and experience. Let's begin!
73 + Truck Driver Resume Skills For Your CV 2023
#1: Driving Ability and Work Experience
Detailing the driving experience you've had in different scenarios is a great way to begin your truck driver resume skills list.
Ability to independently drive in the field
Adheres to safe driving practices
Has a clean driving record
Can deliver loads in long shifts – up to 12 hours.
Can efficiently load and prepare cargo for transportation
Follows road safety precautions and road laws throughout the entire trip
Maintains clean drug screening tests
Assists in the safe handling of loads in delivery where needed
Familiar with special attention to loads that require sensitivity in the delivery
Expertly navigates through city roads, intercity tracks, and difficult road conditions.
#2: Truck Driver Equipment Usage Skills
Truck drivers need to know how to use different tools and equipment for loading, unloading, repairing and driving trucks.
Safe operation of equipment to lift heavy cargo
Uses GPS and other maps to find the most efficient routes on delivery
Prioritizes safety in the use of complex equipment by being well-versed in usage and research new equipment before using
Installation of tire chains on a large rig
Can back up larger trailers, like a tractor-trailer
Settling up axel weights to ensure they are in line with legal requirements
Setting up a track in different sized loading docks
Highly experienced in driving and maintaining different types of trucks, including lorries and pick up automobiles
Understands how to shift an 18-speed transmission
Can perform very physically demanding roles like balancing, climbing, lifting and carrying heavy objects.
#3: Delivery Tracking Skills
On deliveries, it's important to be organized and run by the proper procedures of the job. These delivery tracking truck driver resume skills will demonstrate that you have this capacity.
Tracks deliveries and maintains a clear log of cargo records
Logging of vehicle and delivery issues when they arise
Organized lodging of billing statements
Maintains accurate records for entire jobs, going back over experience to determine more efficient strategies for future
Checks cargo and related documentation before delivery
Works in accordance with company safety protocols, safety procedures, regulations and traffic laws
Complies with federal and state regulations, and shifts performance when driving long-routes between states
Accurate logging of miles driven and hours worked
Reports and logs issues and usual occurrences that happened on the road
Adept at handling paperwork related to delivery such as signing receipts.
#4: Truck Driving Problem Solving Skills
In any job, problems will always arise, and when it comes to expensive, large loads that you're carrying in time-sensitive situations, it's important that you have these problem-solving skills detailed below.
Ability to troubleshoot vehicle maintenance to adhere to a delivery schedule
Communicates instantly to all parties when serious issues interrupt timely scheduled delivery
Maintains a vehicle log of small and large issues
Technical ability to do basic repairs to a vehicle
Maintains the health of vehicle with oil and tire changes and engine maintenance to prevent serious issues
Regular maintenance on assigned trucks of different varieties
Follows procedures of providing information and feedback of repairs of the truck and the effectiveness of repairs taken
Performed on-the-spot repairs during long-haul drives
Keeps tools and equipment needed for self-repairs
Uses advanced problem-solving skills and refers to manuals where needed.
#5: Truck Driving Time Management Skills
Truck driving resume skills are beyond just the physical aspects of driving, and also require strong time management skills to complete jobs efficiently.
Maximizes timely delivery by referring to GPS and Maps
Can adjust delivery routes were needed if blockages and road issues get in the way of route and schedule
Prepares for additional options for the route of delivery to ensure time is not wasted researching this on-the-job
Experience navigating with different GPS technology operators
Flexibility with shift times daily, weekly and monthly to be available for last-minute deliveries
Efficient loading and unloading of deliveries
Experience in working overtime to assist with unforeseen challenges
Received feedback from past jobs for being professional and punctual
Can follow a set schedule created by managing party, or create a personal schedule for delivery
Ensures if early arrival to the location, all parties are notified to be prepared.
#6: Customer Service/People Skills
Working with people always demands a friendly and approachable demeanor, as well as professionalism in communication.
Communicates clearly with operational managers and employers
Listens to and follows instructions given
Friendly and approachable to additional staff in loading and unloading procedures
Available to answer questions about a load, delivery, and entire job process
Can work harmoniously with a variety of team members
Clear written communication, whether logging, reporting or contacting any party
Communicating logistics of load in simple terms for all members of offices and management to understand
Keeps up to date with reporting to senior officer weekly, bi-weekly or monthly where needed
Reports any issues as they arise and communicates with management when complex solutions are needed
Communicating in a friendly manner to the public when on shift and driving with a company-branded truck.
#7: Additional Truck Driver Skills
For additional truck driver resume skills, take a look below and see which points are relevant to your experience.
Computer skills: MS Office, logistics software
Cost-effective strategizing
Math skills in varied measurements (decimals, fractions, etc)
Understands both metric and imperial systems
Strong hearing
Clear vision – checked regularly
Strong sense of spatial relations for parking and negotiating tricky spaces
Cleaning the entire exterior of the truck
Upkeep of internal areas of the truck
Basic mechanic repair skills for different types of trucks.
Final Thoughts
Hopefully this guide will help you in landing that next truck driving job! If there are any skills that you think we have left out, please comment below as we will be updating this article in the future! For upskilling more, you can see some of our handy guides here.
References