Learn How To Map Out A Story With 2023's Top 11 Best Online Storyboarding Courses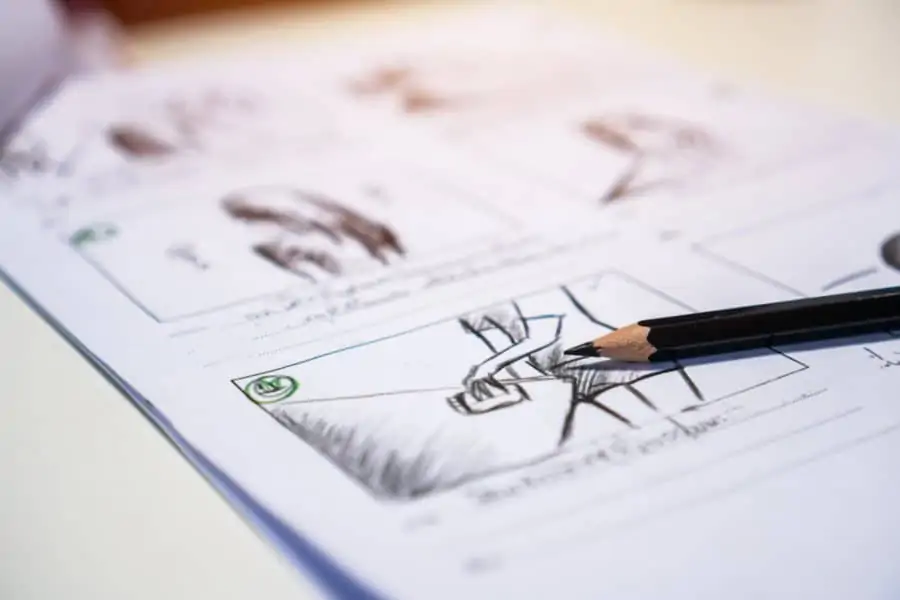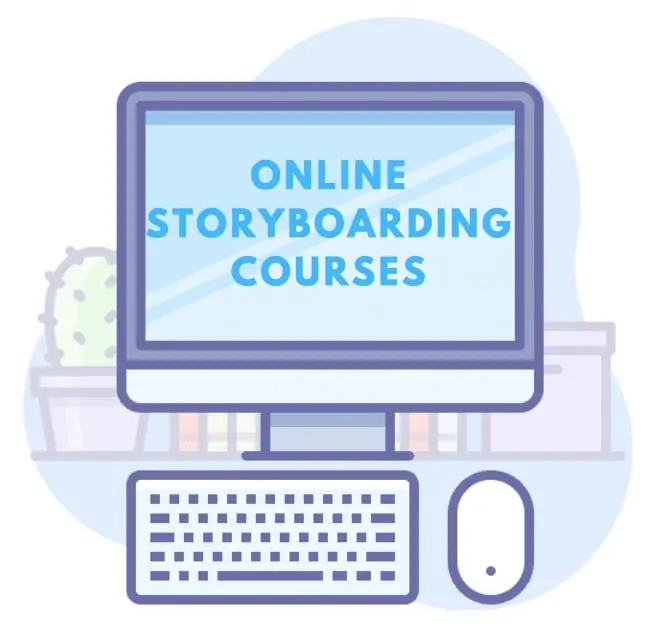 Storyboarding is an amazingly useful way to communicate your ideas to an audience. It's guaranteed that pretty much any movie or TV show you can think of once started out as a storyboard.
But would that movie have been made if the storyboard failed to convey the story? Probably not!
The following are some of the best online storyboarding courses in 2023 for those who want to learn how to use storyboards to communicate an idea or plan.
These courses will also teach you a variety of skills including drawing, scriptwriting, and pitching your proposal to an audience! Let's begin!
Top 11 Best Online Storyboarding Courses 2023!
---
Up first on my list is an awesome course that is a "Staff Pick" on Skillshare and it will give you a great introduction to using graphic design for motion graphics. This is the perfect niche for the graphic designer who is also a passionate movie buff and is looking for a new way to apply their graphic design skills!
Maggie Tsao is the instructor of this 2-hours course who has worked on Homeland, Saturday Night Live, and Dexter. So students are in great hands!
For this course, students will be working with Adobe Photoshop, so having some experience in this software would be beneficial. You also might find it easier to work with a tablet when working on motion graphic projects – but it's up to you!
In total, there are 15 lessons in this course and they cover the following topics: what are the main titles?; concept & tools; file setup; style frame: composition, typography, VFX; title frame; and storyboard: sequence, design, final frame, final tweaks.
Other lessons in this course will teach you all the skills you need in order to be able to take on the class project which is to design a main title for the film "Gone Girl" (David Fischer, 2014). You'll use the movie poster as inspiration and go from there! Overall, a great course!
Strengths:
Low time commitment and manageable course content: 15 lessons, 1h42m
Popular: 1,141 students
Intermediate level – build on your prior knowledge
Specific focus: motion graphics, main titles
Activate FREE Skillshare Trial
Next on my list is another Skillshare class that is a great introduction to storyboarding. It's also suitable for all levels, and the only materials you need are a pen and some paper. The course also includes some really helpful additional resources such as a storyboard template and reference charts!
Instructor Ryan Falkner has a ton of industry experience and has worked on several well-known TV shows and movies such as ER, Desperate Housewives, House MD, Dukes of Hazzard, and Pineapple Express. Like the above course, you will again be learning from one of the best!
Students will start off with a warm-up exercise which is to storyboard a tweet. After that, you'll move on to two lessons that cover the core concepts of storyboards and scripts. The following three lessons focus on cinematography: camera shots; camera angles and thumbnail sketches; and camera diagrams.
In total, there are 13 lessons in this course which will give you a great understanding of why storyboarding is an absolutely crucial step in making a successful film. Overall, a great pick!
Strengths:
Low time commitment: 13 lessons, 1h17m
Popular: 2,592 students
Suitable for all levels, almost no course requirements or supplemental material necessary
Activate FREE Skillshare Trial
Moving on is a fantastic course that is geared towards people who envision their story being brought to life via animation. You'll be taught by art director and motion designer, Sarah Beth Morgan. Sarah has made a successful career as a freelancer in these fields and is here to share her experience and expertise with you!
Topics covered in the course include the power of planning, brainstorming your concept, pulling references, mood boarding, planning the narrative, sketching the action, style framing, designing a scene and adding color and detail.
Like many Skillshare courses, this one too has a project that students can undertake which is to create and develop a storyboard. This project will include your inspiration, mind maps, sketches, and color palettes so that you can put the whole creative process that you learned in this course into practice!
Strengths:
Low time commitment: 1h7m, 13 lessons
Suitable for all levels
Specific focus: storyboarding for animation
Activate FREE Skillshare Trial
This course will really be able to open up your eyes to how essential the act of storyboarding is when making a plan. Instructor and professional storyboarder, Brett Kirkpatrick, will teach you about some of the different approaches you can take to creating a successful eLearning storyboard.
Brett starts off by establishing an understanding of what storyboarding is which will help to get a grasp on the topic. You will then learn how to get your storyboard started in the following lessons: working with SME's and stakeholders, identifying your target audience, mapping out your goals/ objectives and working with a script.
In addition to the above modules, there are some additional topics which include designing your slides, animation storyboarding, storyboarding a scenario, and storyboarding a knowledge check.
Although this course focuses on creating a storyboard for the purpose of planning an e-learning program, everything you learn in this course is highly transferable to any type of storyboard you create!
Strengths:
Low time commitment: 1h5m
Intermediate level – great for professionals
Very popular: 16,034 students
Specific focus: storyboarding for professional eLearning
This Udemy course is one of the best online storyboarding courses because along with tons of great info on storyboarding, it will also provide you with some great practical drawing techniques. But don't worry if drawing isn't your cup of tea, you don't need to be Picasso to be a great storyboarder!
There are six lessons in the drawing skills section: top 7 tips for drawing in animation; drawing characters and scenes; drawing the male figure; drawing the female figure; drawing in perspective; and practice drawing a layout. The other two sections focus on process and visual storytelling.
In the process section, you'll learn how to draw three different camera angles; how to break down a script; how to draw thumbnails; and more. In the visual storytelling section you'll learn about the principles of composition; storytelling shots: the P.O.V; the 180-degree rule; and camera moves.
This is the perfect course for someone who struggles to put their ideas on the page due to perceived lack of drawing ability!
Strengths:
This course is a "Bestseller" on Udemy
High 4.4 star rating
Low time commitment: 23 lectures, 1h47m
This course is taught by Leo M. who is a story artist at Walt Disney Studios. He has worked on hit movies such as Big Hero 6, Wreck-It Ralph, and The Simpsons Movie. The course is designed for students of any skill level and after taking it you'll know how to invent a concept and execute it using a storyboard.
The 12 lessons in this course are on the following topics: what is storyboarding?; rules & tools of storyboarding (part 1 and 2); generating three ideas; sample research; research for pretzel story; paradigm; thumbnails; first pass; second pass; final pass; and final pass cleanup tutorial.
The course project will allow you to take inspiration from your personal life in order to create a compelling story. You'll get to storyboard a favorite story from your life following these steps: choose the best idea, research your subject, explore and structure your idea, dramatize, and execute.
Who knows? Maybe the story of your life will become the next hit Disney movie!
Strengths:
Low time commitment: 12 lessons, 1h41m
Popular course: 7,271 students
Beginner-intermediate level
Activate FREE Skillshare Trial
The focus of this course is to give you an understanding of the important role that storyboarding plays in the creation of a film. This is one of the best online storyboarding courses you can take if you want to learn technical film grammar as well as fundamental storyboarding and illustration techniques.
The first section deals with technical aspects of storyboarding and teaches you about aspect ratio and frame rates and story panels. The second section focuses on film grammar with lessons on acts, sequences, and scenes; types of shots and camera moves; and transitions.
Section three has the most lessons and it focuses on the actual process of storyboarding. Lessons include: animation vs live action; staging and composition; direction of action; lighting and depth; poses and staging; dos and don'ts; a finished sequence; and animatics and layouts.
To learn more about, you can see my LinkedIn Learning Vs Lynda post here!
Strengths:
Beginner-friendly but covers intermediate topics as well
Low time commitment: 1h32m
Very popular: 11,511 viewers
Instructors Chris Prynoski and Christy Karacas don't think that you need to be able to draw in order to create an effective storyboard. Even if you can literally only draw a stick figure, you can still get your ideas across in a compelling way and convey the vision you have for your film production.
There are only 10 lessons in this class, but almost 4 hours worth of course material. So this course is a nice middle ground as it takes the time to go into detail but isn't overwhelming at all. The first few lessons will teach you about the purpose of storyboarding and the tools you'll need to get started.
The rest of the lessons in the course are on the following topics: storyboarding basics; conceptualizing the script; fundamentals; starting with the script; workflow; programs and apps; and commercial, corporate, pitch presentations. See, no drawing necessary!
Strengths:
Popular: 1.1k students
You can work through it in a day: 10 lessons, 3h42m
Great course for people who don't want to spend too much time on the drawing aspect
This is an intermediate-advanced level course for people who are ready to take their storyboarding skills to the next level. People taking this course should already have a knowledge of the different camera angles and shots and have sufficient drawing skills to bring a concept to life in a storyboard.
This is one of the best online storyboard courses for if you want to improve your drawing skills. There is a section of the course that focuses solely on drawing with lessons and assignments on topics such as gesture drawing; how to draw dynamic poses; characters; and layouts and backgrounds.
The advanced visual storytelling section will teach you how to stage your scenes for the action; how to create impactful composition and depth; how to identify the story point; and how to use beats and timing. There are also short assignments in this section.
The final section focuses on linear storytelling and it includes lessons on the following topics: opening sequences; alternative opening sequences; when to cut, and when not to; match cuts and hook ups; and standard shots for character development.
Strengths:
Low time commitment: 22 lectures, 1h21m
High rating: 4.5 stars
Includes lessons that will help students improve drawing skills
The focus of this course is to explore three different storyboarding methods: using text; mockups; and rapid-prototyping tools. No matter which method you are using, your goal when storyboarding should always be to effectively convey your vision so that others can get on board!
The first section of this course contains five great lessons that give you an overview of storyboarding and an understanding of the benefits and core concepts of storyboarding. The second section focuses on text-based storyboarding and teaches you about creating an opening slide and a scenario.
The third section is all about mock-up storyboarding and features lessons on the following topics: understanding mock-up storyboarding; storyboarding an opening slide; storyboarding an animated content slide; storyboarding a scenario; and storyboarding scenario feedback.
The fourth section deals with rapid-prototyping storyboarding and again, you'll learn about creating an opening slide, an animated content slide, and storyboarding a scenario. The last section is extremely helpful as it gives you some tips for addressing common challenges!
Strengths:
Low time commitment: 1h14m
Beginner friendly
Very popular! 28,046 viewers
This is one of the best online storyboarding courses because it will introduce you to some really cool programs/software that you can use for storyboarding – although you don't necessarily need to use them for the course. You also don't need a lot of time to do this course – it will take less than an hour!
This course is divided into three sections: scripting, storyboarding, and voice-over acting. In the scripting section you'll learn about why it's important to start with the script; scriptwriting software; setting scenes; character dialogue; story beats and the outline; making it visual; and drafts and rewrites.
Then you'll get to the reason you're here: the storyboarding section. There are 4 lessons in this section and they cover the following topics: storyboarding overview; storyboarding methods and software; crafting the animatic; and what goes into the storyboard.
This course will teach you to look at storyboarding from a broader perspective. You'll start to think of it as just one piece of the puzzle that makes everything come together.
Strengths:
Low time commitment: 15 lectures, 52m
Introduces you to helpful storyboarding and scriptwriting software
Beginner friendly!