Learn How To Keep Perfect Financial Records With 2023's Top 10+ Best Online QuickBooks Courses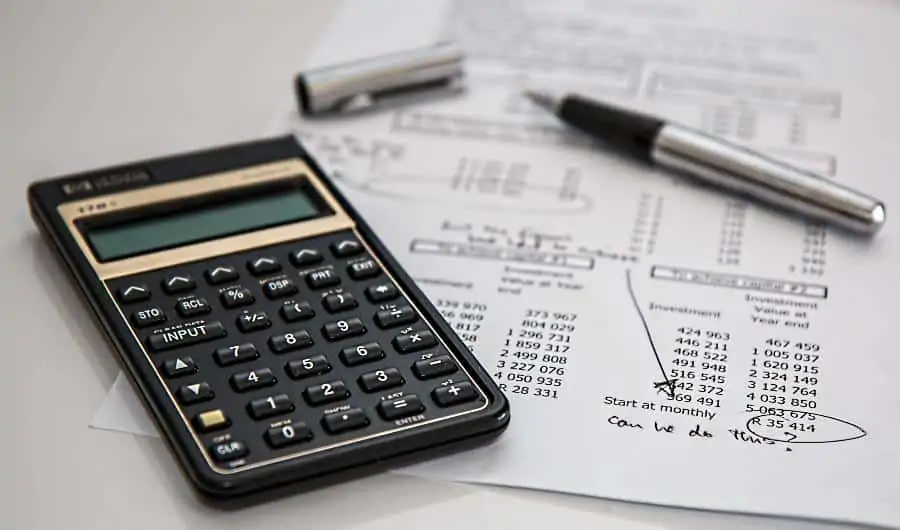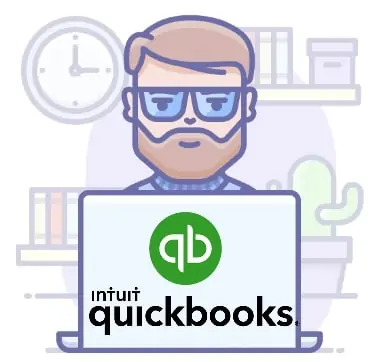 If you are a small business owner, contractor, freelancer, or job seeker, and are wanting to learn QuickBooks, you're in the right place!
In this guide, I have found some of the best online QuickBooks courses in 2023 that will show you how to use this powerful, yet simple piece of software to take control of your business.
Also, if you are seeking a job that requires Intuit QuickBooks as a requirement, I also have you covered. Let's get started!
Top 10+ FREE Best Online QuickBooks Courses 2023
---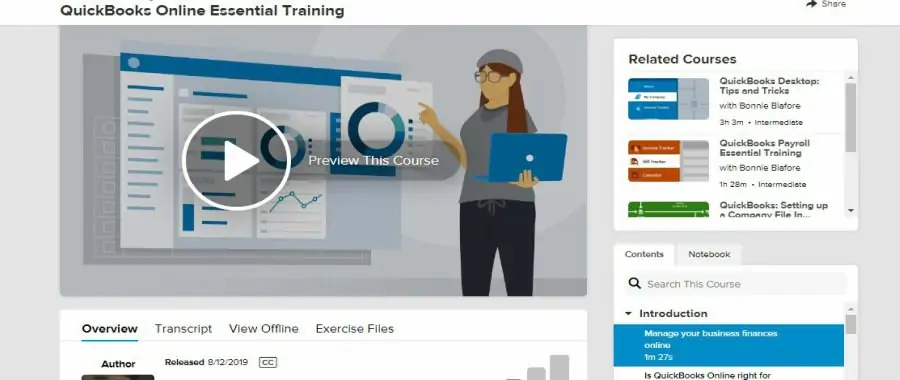 First on my list is an in-depth beginner course that focuses on the fundamentals of QuickBooks that is delivered in a simple and easy to understand way.
Your instructor for this class is Bonnie Biafore, who is a project management specialist and has helped 10,000s master various software tools. Bonnie has also worked with big clients such as Microsoft, Wiley, and O'Reilly.
Some of the lessons taught in this 4.5-hour course include how to set up customers, vendors, billable expenses, how to pay bills, how to handle refunds, deposit payments, how to set up online banking accounts, how to run reports, set automated recurring transactions, and how to create invoices.
Being hosted on LinkedIn Learning, students get to try this course for FREE on their 1-month trial. For an added bonus, users will also get a certificate of completion once done!
Overall, this is a well-rounded QuickBooks course that is ideal for beginners who want to master the essentials.
Low time commitment: 4h35m
Very popular! 10,179 views
Course transcript makes it easy to follow along
Certificate of completion
iOS and Android app
Offline viewing available
Access to LinkedIn Premium
Next up on my list is a course specially designed for small business owners or people using QuickBooks to manage a business. If that's you, then this 45-hour Udemy course will have you navigating QuickBooks like a pro in no time! Y
Some of the core lessons in this class cover creating estimates and invoices, receiving payments, how to enter and pay bills, working with registers, checks, bank transfers, how to set up a loan, how to customize forms, and how to work with sales tax.
As this course is aimed towards small business owners, it also covers how to do payroll in QuickBooks, how to pay employees, organize payroll taxes, and even how to back up your QuickBooks data.
Once students complete this training, they will receive a certificate of completion and join 14,000 other happy students who have finished this course. Highly recommended!
P.S. If you want to get Udemy courses always on sale, you can check out my guide here.
Extensive course material
High 4.4-star rating
Popular course: 13,986 students
Lifetime access to course material
Course certificate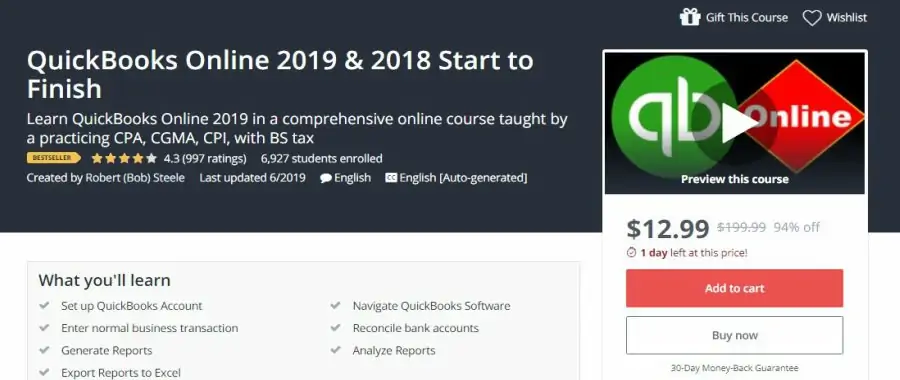 Moving on my next pick is a huge 49 hour QuickBooks course that covers all the ins and outs of this accounting software. So for a truly comprehensive guide on QuickBooks, this is a great place to start.
Some of the 257 video tutorials included in this course cover how to set up a QuickBooks Account, navigate QuickBooks Software, enter normal business transactions, reconcile bank accounts, and how to generate and analyze reports.
Another great advantage to this course is that it dives deep into the intergration of QuickBooks and third party programmes like Excel and Google Docs.
While this course covers almost every aspect of QuickBooks, it may be overwhelming for complete beginners. However, if you already have some experience and are looking to level up, this is one of the best online QuickBooks courses!
High 4.4-star rating
Popular! 6,871 students
Suitable for beginners and students of all levels
Certificate of completion
49 hours of video content
Next on my list is a crash course into QuickBooks Online taught by Professor of Computerized Accounting, Mark Smolen. So if you are looking to learn from an industry-leading expert, this may be the course for you.
Throughout 28 lessons, you will learn how to set up a QBO account, how to enter and edit customer-vendor data/ invoices, editing/ deleting transactions, receiving invoice payments, customizing reports, and using the journal.
On top of that, you will be also taught how to enter sales receipts and bills from vendors, how to pay bills, how to deal with checks, expenses, and petty cash transactions, how to record deposits and online deposits with cashback, and how to use the search tool and the online audit log.
All of these essential skills will be covered in just 3 hours and 40 minutes of learning material. But luckily, there is a short 18-question theory test at the end of the course that will help to make sure that you retain everything that you learn!
Course certificate
High 4.3-star rating
Popular course: 3,496 students
Skill assessment at the end of the course
Specific to QuickBooks Online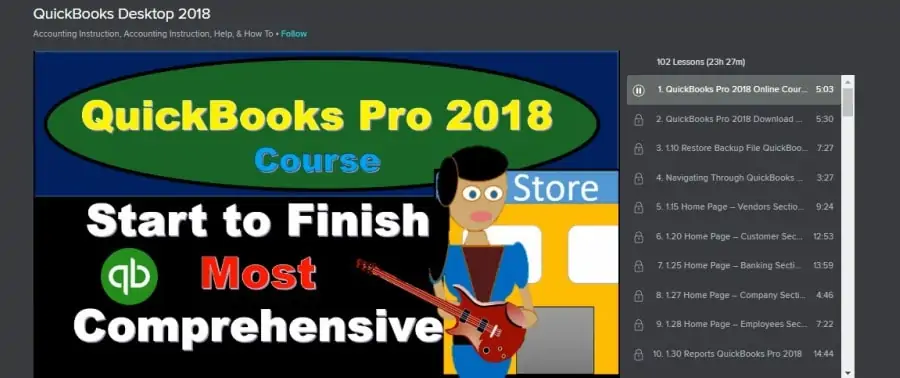 For those who are complete beginners with QuickBooks and bookkeeping in general, this entry-level course is a great starting point. Just keep in mind that there is 23 hours worth of lessons, so this is not for the faint-hearted!
Some of the topics included in this course cover tracking business transactions involving cash, balance sheets, profit and loss, income statements, accounts receivable and payable, bank reconciliations, adjusting and reversing entries, and budgeting.
There is also a class project for this course that involves creating a QuickBooks account (for a fictional company) and entering a month's worth of data. This is a great way to practice and retain what you have learned so that you can apply it confidently in real-world scenarios!
Being hosted on Skillshare, new users can take this class, plus 1,000s more when activating the 2-month free trial!
Relevant and interactive class project
Beginner level
Can get this course for free with a free Skillshare trial
Extensive course material
Activate FREE Skillshare Trial
If you work as a bookkeeper or are hoping to find work in the bookkeeping field, then this course will help you brush up on your QuickBook skills and have you feeling confident in your abilities!
During the course, you will work through a sample bookkeeping project in QuickBooks and practice setting up a new company file. You'll be introduced to what responsibilities a bookkeeper holds and then go on to learn various QuickBooks skills that will help you accomplish bookkeeping tasks.
These skills include: entering data from a bank statement into the QuickBooks register; creating financial statements and reports; doing bank reconciliations; entering accounting data such as payroll, loan payments, insurance, credit card payments, and invoices; and creating month-end and year-end reports.
You'll also get some background on different accounting systems and learn how a cash basis system differs from a full accounting cycle system. With such extensive course content, you can be sure that this is one of the best online QuickBooks courses!
Suitable for all levels
Extensive course content: 63 lessons, 13h12m
Uses the latest 2019 version of QuickBooks software
Possible to get if for free using the Skillshare free trial
Activate FREE Skillshare Trial
As you've probably noticed, mastering QuickBooks is a pretty big challenge. Sometimes it's nice to take a step back and focus on one specific aspect of the software. This course by awesome instructor Bonnie Biafore will turn you into a payroll expert.
This is an intermediate level course meant for those who have worked with QuickBooks for a while. In the first few modules of this course, you'll go back to the basics and learn how to sign up for Intuit payroll and work with the setup wizard.
After you're all set up you'll be taught how to enter compensation and benefits items; how to set up employees; how to define payroll taxes; how to record historical payroll data; how to run payroll; and managing payroll liabilities.
Quick and to the point, Bonnie Biafore will make you a payroll whiz in just an hour and a half – and get you that much closer to becoming a QuickBooks pro!
Intermediate level
Low time commitment: 1h28m
Popular! 178,022 views
Best choice for someone who wants to concentrate on payroll
This is a really handy little course to take once you have already become a proficient QuickBooks user. It will allow you to become a more efficient user. And it will give you some valuable insight on how to make the absolute most of the software.
You will learn how to add, hide, and sort list entries; how to change fields in record windows; how to find info quickly; how to number transactions; how to add logos to checks; how to apply discounts and credits to bills; how to invoice cost overruns or fixed-price jobs; and how to receive payments.
This is one of the best online QuickBooks courses for intermediate students who want to up their game.
Essentially this course will teach you how to save time on common tasks by working smarter – not harder!
Intermediate level
Low time commitment: 3h3m
Popular! 162,994 views
If your goal is to get QuickBooks certified then this is definitely the best online QuickBooks course for you. By doing a course through this website you can eventually earn a QuickBooks certification that will look great on your resume!
There are many different course options available. Some, like the "Mastering QuickBooks Level 1" course, are geared towards beginners. If you are more advanced you can jump to "Mastering QuickBooks Level 2" and there are also several specialization options.
You can take courses geared towards specific aspects of QuickBooks such as QuickBooks Payroll or QuickBooks Excel & Word. There is also the option to buy courses that are geared towards different industries or businesses like QuickBooks for Construction and QuickBooks for Non-Profits.
Each course comes with a downloadable PDF learning manual. This is super handy and you can even print it and keep it for later reference. The courses are taught by an instructor via video tutorials that take you step-by-step through different QuickBooks procedures.
Each of these courses costs in the neighborhood of $500. But, that's because they deliver high-quality material and give you the possibility to earn a legitimate QuickBooks certification. Which just might be worth the investment!
High-quality material and extensive course content
Gives you the possibility to earn a QuickBooks certification
Comes with downloadable reference manual
This is a self-paced online course that you'll have up to 12 weeks to complete. So take your sweet time working your way through the 24 hours of course material. It's an intermediate level course meant for people who already have a strong grasp of QuickBooks software.
You'll get a crash course in securing your company files; working with customer balances; batch invoicing and creating letters, and managing loans and budgets. Also if you need to be able to track vehicle mileage you'll learn how to use QuickBooks to do that.
This course addresses a few concepts that none of the other courses on this list address such as gift cards. And it's the best online Quickbooks course for someone whose business handles inventory. It will teach you all about ordering, selling and adjusting inventory using QuickBooks.
It will also cover tricky concepts such as vendor discounts and credits and tracking price levels and customer discounts. For those of you who like a challenge, there is a final exam at the end of the course that will put your QuickBooks skills to the test!
Extensive course material
You can choose between a self-paced or instructor-led course – both are the same price
Intermediate level. For people who already have a strong grasp of the basics of QuickBooks
Simple requirements: PC computer, windows, QuickBooks 2017, email account
Final Thoughts
Hopefully, this guide on the best online QuickBooks courses helps you to upskill and land that next job! To learn more, you can also check out my guide on the best online bookkeeping courses and also some helpful accounting skills to add to your resume! Thanks for reading!