70 + Of The Best Mechanic Resume Skills For Your CV [Free Guide]
Are you seeking out in-demand and sought-after mechanic resume skills to add to your resume? Well, look no further!
Below, you will find 70+ skills to add to your mechanical resume or CV which you can simply copy and paste.
It is also recommended to pick out skills that reflect your given experience and skills. Let's begin!
70 + Mechanic Resume Skills For Your CV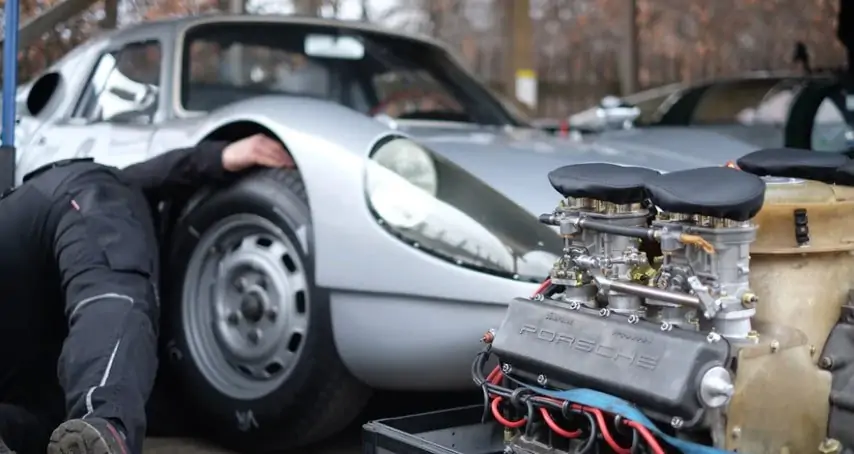 1: Technical skills
One of the top considerations when it comes to mechanic resume skills is the technical ability to handle tools, equipment, and repairs in a comprehensive way. Be sure to include any of the following points below that are relevant to your experience.
Versatile skills in performing electrical and automotive tasks
Experience in troubleshooting AC and DC electrical equipment
Familiar with refrigeration, heating, air-conditioning, and low voltage systems
Knowledge of reading, recording, and understanding different blueprints
Ability to understand a wide array of manuals and operations documents
Experience in using a wide array of hand and power tools
Well versed in being able to gauge devices and test equipment in different settings
For automotive experience – worked on a range of cars, trucks, SUVs, and other automobiles
Understanding the most effective tools to use for different repair scenarios
Worked on rare and complex machines in the past
2: Attention To Detail Skills
Repairing anything takes a keen eye for detail, so demonstrating that you have the mechanical skills of being meticulous in different areas of your work is very beneficial for your CV.
Intricate assessments of the issues in troubleshooting to find the cause
A keen eye for multiple problem detection 
Operating precision tools and machines with a steady hand
Ability to determine which tools are most suited to specific jobs to protect both tools and machinery
Precision in repairs to handle complex and intricate problems with high risk
Uses a range of assessment techniques
Attentive to the financial restrictions of both the company and the customer, to find the best solution for all
Maintaining tool cleanliness and inspecting for wear and tear that could hinder the repair process
Efficiently working through repairs without compromising quality for fast repair time
3: Mechanical Resume Skills For Problem Solving
As for repairing, it is about solving a problem. So referring to your problem-solving skillset on your mechanic resume skills list is a smart idea. Take a look at different ways to word these analytical abilities in the points below.
Diagnosing the root cause of the problem
Creating a systematic action plan to deal with more complex issues
Assessing the direction of repair based on the budget of a client
Cooperating with others to assist when problems are difficult to diagnose
Offering different solutions to the problem to empower client/customer to make their own decision
Sound judgment to assess the safest way to solve problems
Pitch optional repairs and preventative maintenance systems to the procedures of the shop/company
Detailed records of past problems and their resolutions documented and filed
Ability to explain issues to customers in simple terms, and how the resolution will unfold
Performing routine analysis of other areas of the machinery, beyond one problem area
4: Organizational Skills
Whether you are in a leadership position, or simply demonstrating your organizational skills, the list below is what employers want in an effective Mechanic that they can trust to get the job done.
Attentive to the organization of tools stored in the correct places
Maintaining the use of specific procedures for in-house and off-site repairs with risky conditions
Assess and implements standards of safety for workers to adhere to
Prioritizes time effectively to handle multiple repair jobs at once
Organized systems of cleaning work areas and tools
Administrative abilities to handle the scheduling of customer repairs, payments, etc
Well versed in creating computer documents and using programs to assist with repair plans
Scheduling multiple consultations on a daily, weekly, and monthly basis
Completes and maintains personal work record logs
Communicates with all parties involved to maintain clarity of daily operations
5: Physical Ability Skills
It can be hard and demanding work to be a mechanic, and employers will surely be looking for someone who has the fitness to handle the job. The physical ability mechanic resume skills listed below are good inclusions for your CV.
Maintains personal health to have minimal leave for illness
Mobile body to fit into tight spaces and reach into small compartments during repairs
Strength to operate heavy tools and machinery where needed
Harnessing tools with precision as well as strength, attentive to details
Upholds personal safety in wearing protective gear 
Can work on grounded and elevated platforms
Experience in physically demanding roles for long hours with heavy lifting
Understands safe way to deal with risky repairs with electric, water, heating, or height risks
Can assist others who are less able to complete more physical jobs 
Ensures that risk of injury off-site is minimal in using tools and equipment that enhance safety
6: Mechanic Resume Skills For Time Management
If you know how to prioritize your time well, you'll be a favored employee for your efficiency in your work. Include the following skills for time management as they relate to different mechanic roles.
Effectively works under high-pressure and time-sensitive situations
Efficient communication in consultations to be direct and clear in what job needs to be done
Ability to run by a set schedule and time frame for repairs (where possible)
Flexibility in personal and professional time to be present to pressing repairs that need additional time
Completes jobs in the time frame needed without compromising the quality of repairs
Maintains accuracy and precision in repairs so it is correct the first time
Ability to match the budget of the customer to the time given to the job
Sensitive to the timing of the store's needs in financial considerations
Ability to handle multiple jobs and prioritize most needed repairs
Offers additional options/resources to customers if timing preferences don't fit repair needs
7: People Skills
Customers come first in all service industries, so be sure to express your aptitude for communicating with people professionally in your mechanic resume skills list.
Negotiating with parts supplies for product deals
Clearly communicates with customers the issues in layman's terms
Ability to listen to customers and tailor service to meet their preferences
Dealing with companies in a professional and attentive manner
Cooperating with others in small teamwork or paired repairing situations
Open and welcoming manner to new customers and clients
Patience with communicating complex issues about the repairs
Leadership experience delegating roles of the repairs
Ability to oversee other employees, whether long-term workers or trial period employees
Worked alongside apprentices and handled aspects of training others
Final Thoughts
Hopefully, this guide on mechanic resume skills will help you to land your next mechanic job! If you would like to upskill more, you can see my guide on the best free online course providers.