70+ Landscaping Resume Skills For Your CV 2023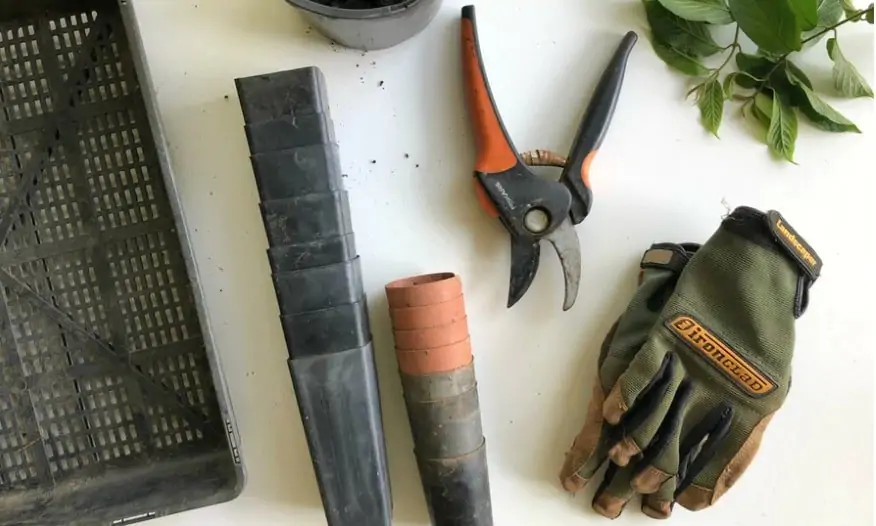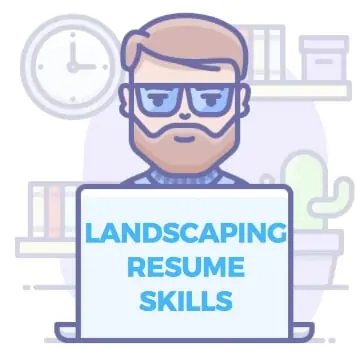 Landscapers have very in-depth roles, with physically demanding tasks and a necessity for a wide knowledge base on the natural environment.
The following skills are what all prospective employers will be looking out for in the landscaping resume skills lists of potential employer's CV.
Read the different categories of skills below, from tree and plant maintenance to equipment and system usage, and be sure to use all that apply to you on your CV.
70 + Landscaping Resume Skills For Your CV 2023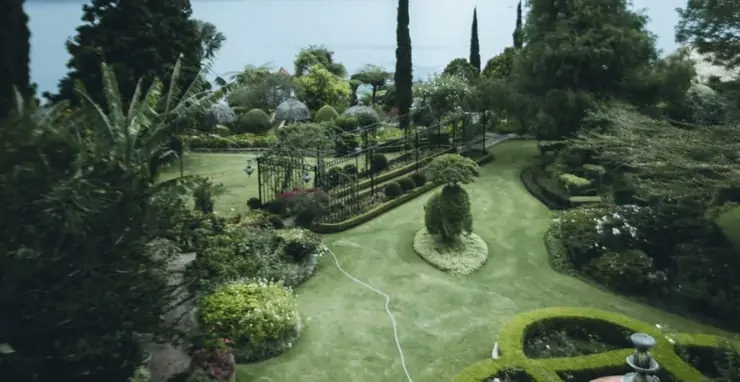 #1: Tree Maintenance Skills
Be sure to include on your landscaping resume skills list your ability to work with different varieties of trees.
To identify, manage and care for trees is a big part of landscaping, especially if it is for more commercial and large spaces.
Can determine different tree types and project growth of new trees
Experience using an aerial lift in different scenarios
Branch thinning of different heights
Bush trimming of different lengths and heights
Cutting wood regularly, or once-off large jobs
Grafting and pruning trees
Stalking trees where necessary
Experienced in stump removal methods
Tree climbing in different tree heights while thinning and trimming
Can assess and suggest suitable locations for trees and plants.
 #2: Plant Maintenance Skills
The following skills apply to a landscaping role, as plants are a big part of any landscape. Below are some of the key points you can make when you create your landscaping resume skills list.
This demonstrates to your prospective employer that you know your way around a variety of plants.
Flower maintenance, including identifying flower types and needs
Dividing bulbs of different flower types
Greenhouse maintenance and organization
Plant selection for different landscape designs and experiences
Plants and grass watering and fertilization where needed
Plant identification and assessments in landscape environments
Landscaping design with different plants and flowers
Germinating vegetables and fruit seeds
Harvesting different plants: seeds, fruits, and vegetables
Garden bed designing and assessments of health and future outlook.
#3: Equipment Usage and Maintenance
The use of different equipment is needed for any landscaping role, and showing that you are well versed in different equipment and tools will benefit your application.
The landscaping resume skills of equipment usage and maintenance below are what you'll need to express that you have proficiency in these areas.
Experience in performing minor repairs to grounds keeping equipment
Routine maintenance performance such as applying plaster, repairing fountains, etc
Installation and maintenance of rock, cement, light, water, and furniture around the landscape
Garden tool repair and cleaning gardening equipment
Blade sharpening of different varieties 
Small engine repairs
Installing lawn furniture and assessing future weathering for different placements and furniture
Powered equipment operations of mowers, tractors, twin-axel vehicles, running saws and sod cutters
Upkeep of sidewalks, driveways, paths and parking lots 
Creating maintenance plans for additional workers to follow
#4: Pest Management in Landscaping
Landscaping doesn't come without the need to manage pests. Pests can be very local to certain regions, and knowing how to identify pests, risks and provide effective solutions is key for any landscaper.
Identifying beneficial insects in the environment

Knowledge of local area key pests and seasonal risks

Hand-on experience in spraying fertilizers and insecticides using hand and automatic spreaders and sprays

Safe procedures for working with biological pesticides

Ability to create a system for managing pests in long-term scenarios

Experience in rodent, mole and deer control

Killing/picking and handling weeds of different varieties

Understands options for non-toxic pest management

Unique pest management techniques to suit different preferences and landscapes

Handling mosquitos, wasps, ticks and other pests in more hard-to-reach areas
#5: Lawn and Grass Landscaping Skills
When you can show that you have a solid track record of managing lawn and grass areas in different ways, you'll be seen as someone who really knows what they're doing.
Employers will be looking for these landscaping resume skills, so make sure you include all that apply to your experience.
Mowing and edging lawn and green areas with efficient use of power tools 
Preparing green areas for aesthetic balance as well as the effective functioning of space
Planning of different landscaping designs to determine sod lying, grass sowing, and planting needs
Raking, mulching and pruning grounds wherever needed
Appropriate use of aerating, weeding and grubbing actions to suit needs of lawn
Lawn disease control assessments
Can work with low-water grasses
Lawn cutting and care of different varieties of lawn
Sod installation technique experience
Mowing lawn by hand or using ride-on machinery
#6: Soil Management skills
Managing soil through different methods is another skill that is necessary for landscapers to have. Read through the below points to see which skills apply to you so that you can include them on your CV.
Creation of composting systems
Management and assessment of composting systems effectiveness
Experience in crop rotation procedures
Ability to dig in various landscapes in different areas
Fertilzing experience in different landscape models
A detailed assessment of soil maintenance needs
Mulching garden beds of different sizes
Analysis of soil and maintaining a balance of health
Soil amendment and maintenance in changing conditions
Strong experience of winterizing landscapes
#7: Irrigation and Management of Drought
When it comes to working in nature, knowing how to feed these green areas is important, especially when irrigation systems become complex with drought-prone areas or seasons.
Include the following skills on your landscaping resume skills list to show you know how to tackle these issues.
Understands drip irrigation systems
Can create and sustain drought-tolerant plants
Create bioswales for drainage
Scheduling irrigation systems
Can work with rainwater harvesting and catchment
Ability to exercise soil moisture monitoring
Installation and maintenance of various sprinkler systems
Watering trees and plans through various methods
Can create evapotranspiration (ET) processes
Oversees irrigation systems to determine future plans and changes
Final Thoughts
Hopefully this landscaping resume skills guide helps you to land that next job! If you would like to further your landscaping knowledge, you can take free online courses in AutoCAD and SketchUp for doing landscape plans.
References