17 Jobs Where You Don't Have To Talk To People!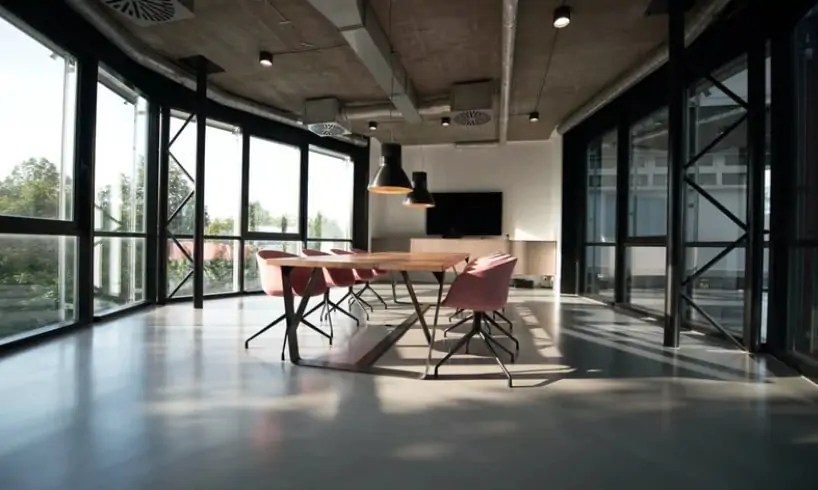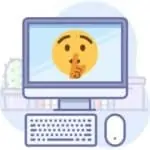 Not everyone wants to spend their working life constantly interacting with co-workers and talking to people. If you are a natural introvert and do your best work on your own, there may be a great high-paying job for you.
In this article, I have rounded up some of the best jobs for 2023 where talking with customers or regular human interaction is rare. Safe to say, this is nothing less than a dream come true for the introverts among us.
The best part is that most of these jobs don't require a college degree – you can get started with entry-level jobs fairly quickly. Often you could find full-time or part-time work in each of these fields.
So let's look at a few career paths:
17 Jobs Where You Don't Have To Talk To People! 2023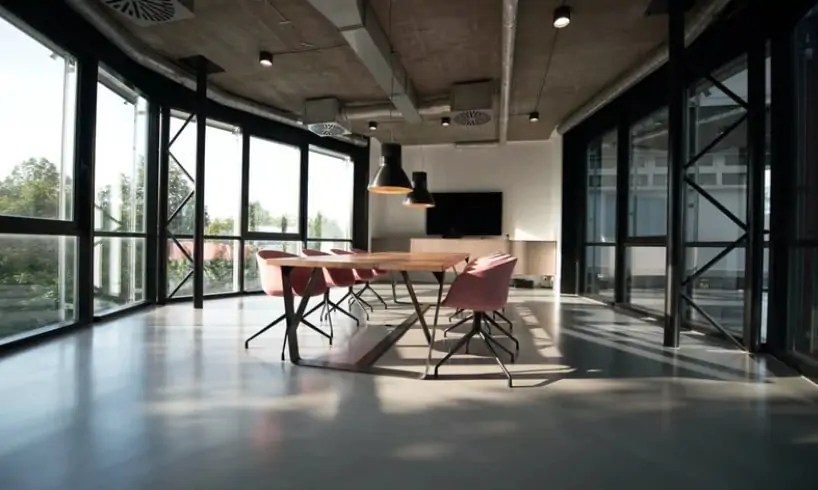 1. Transcriptionist
In an era where you can listen to videos, podcasts, and audiobooks, there is a strong need for people who can transcribe all these media into written words. Transcriptionists come in to save the day by listening to lengthy audio clips and typing what they hear into a coherent and readable script.
Median Annual Salary: $58,441
How to become a Transcriptionist: Transcriptionists need no formal qualifications in order to start working. However, they do need to have access to the internet, high-quality earphones, above-average listening skills, a solid understanding of a language, and a fast enough typing speed.
Recommended Course: Learn How To Transcribe (Skillshare)
2. Data Entry Clerk
Data entry clerks are the gatekeepers of the digital world. They take hand-written notes, documents, tables, and spreadsheets, and type them out in word processors and other systems to bring the data into a form suitable for a computer to process.
Median Annual Salary: $33,490
How to become a Data Entry Clerk: Data entry clerks need to have reasonably good eyesight (so that you don't mistake a poorly written 9 for a 2 and cause a hefty loss to your firm). Apart from that, the faster you can type (accurately, of course), the more you get paid.
Recommended Course: Data Entry Course For Beginners (Udemy) 
3. Blogger
Bloggers are primarily responsible for putting up all the useful information on the internet that you can access with one Google search. These people write articles that add to your knowledge or help you solve a problem. So, it's easy to see why this is a job where you don't have to talk to people. This may well be the ultimate digital nomad job.
Median Annual Salary: $32,800
How to become a Blogger: The foremost requirement to become a blogger is to be proficient in a language, particularly (if you want to access the largest possible audience) English. You need to be able to write engaging pieces of text that don't bore away your readers.
Recommended Course: Blogging 101: Tone, Branding & Strategy (Domestika)  
4. Laboratory Technician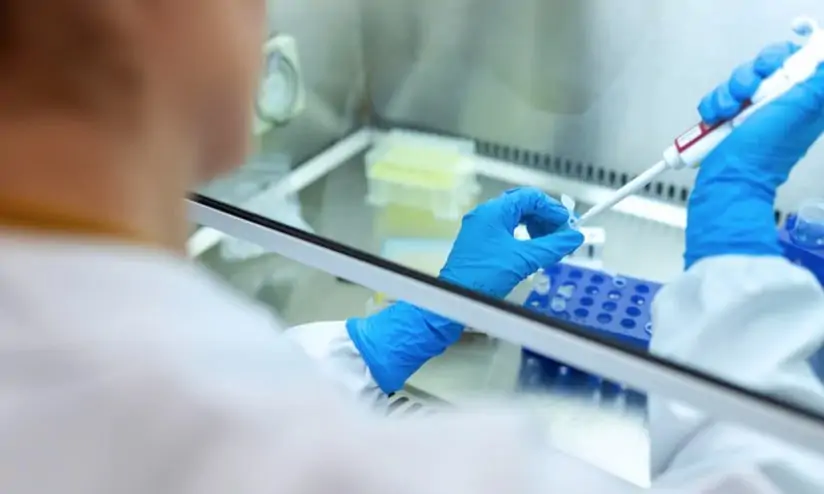 Whenever you go for a blood test to your nearby lab, these people collect your sample and then use their technical skills to analyze the sample and prepare a report. It is these people you should thank for helping your physician make an accurate diagnosis and treat your illness.
Median Annual Salary: $57,880
How to become a Laboratory Technician: As a lab technician, not only do you need to have basic knowledge of biology and chemistry (through high school courses), you also need to get a 2-year associate's degree and pass a certification exam before you can apply for vacancies.
Recommended Course: Become A Microbiology Lab Technician (Udemy)  
5. Truck Driver
Truck drivers spend over 8-10 hours in a single day transporting freight and goods from one location to another distant location. They are the reason your supermarket remains well-stocked with your favorite cheese slices even if you live in a far-off suburb of your city. And right now, there's a massive shortage of licensed American drivers.
Median Annual Salary: $50,909
How to become a Truck Driver: You cannot become a truck driver if you have difficulty sitting on the same seat for hours on end (and if your back gives up on you). Apart from that, you need a commercial driver's license before you can take a truck and start hauling it across towns.
6. Social Media Manager
Wait, how could a job with the word social be considered one that doesn't require human contact? Turns out that some people who don't like talking to people still have excellent communication skills and enjoy interacting with a lot of people. They just prefer to do it within a social media app or through visuals using their graphic design skills.
Median Annual Salary: $71,177
How to become a Social Media Manager: One of the easiest ways to break into this fast-growing field is to take a social media marketing course and then start engaging online and growing your own following on your preferred platform. From there, you can look for gigs on freelancer platforms or line up a virtual assistant job with a social media focus.
7. Accountant/Bookkeeper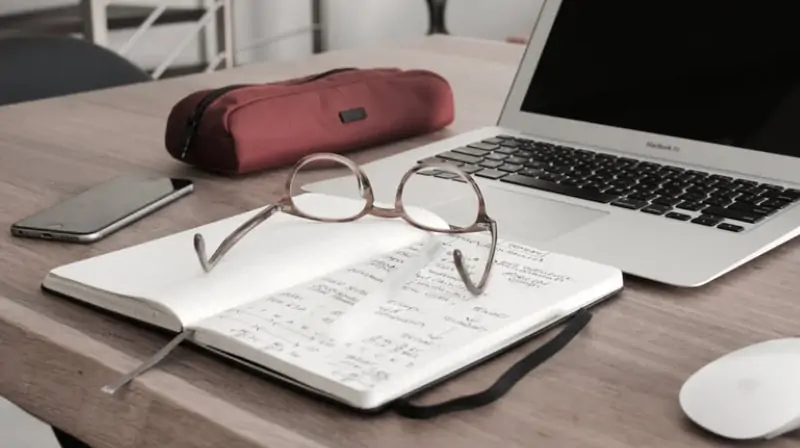 You would hire an accountant or bookkeeper if you want someone to accurately manage all the incoming and outgoing cash-flow records for your business. Accountants are adept at dealing with complex calculations regarding money, and can always tell you if you're nearing bankruptcy.
Median Annual Salary: $70,500
How to become an Accountant: Because the job requires highly technical skills, you will only be eligible for entry-level positions if you get a bachelor's degree in finance or accounting. If you want to climb higher, it's best if you also pass a few certification exams. Being proficient in Microsoft Excel helps too.
Recommended Course: Accounting Foundations (LinkedIn Learning)   
8. Dog Walker
Who would pick a standard 9-5 hustle over a job like this where you don't have to talk to people, but instead get to roll around with dogs? Dog walkers offer their time to busy people who need someone to take care of their dogs while they're away.
Median Annual Salary: $32,482
How to become a Dog Walker: It might seem as if you don't need to know anything to walk a dog, but it's best if you have at least a high school diploma and a driver's license (in case the dog won't walk and you need to drive it to the park).
Recommended Course: Professional Dog Walker Training Course (Udemy)    
9. Gardener
Gardeners lead incredibly peaceful and content lives because they spend most of their time around different kinds of plants. You will hire a gardener if you want someone to take good care of your garden and help the plants flourish.
Median Annual Salary: $37,408
How to become a Gardener: Gardeners need to have a good understanding of the seasons, what plants thrive in which one, how to take care of each plant, and so on. This is best acquired by obtaining a certificate in Horticulture from the local state department.
Recommended Course: Ron Finley Teaches Gardening (Masterclass)     
10. Fire Tower Watcher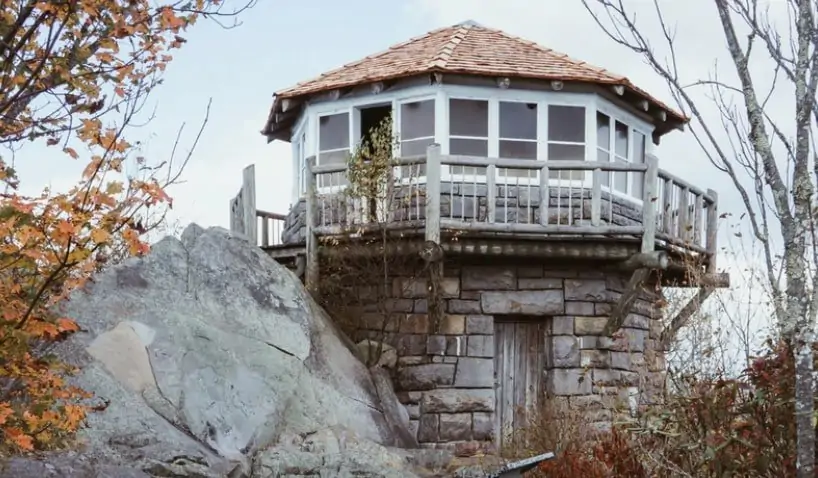 You don't have to talk to people if there are no people around in the first place. There is certainly no public speaking as Fire Tower Watchers, or Fire 'Lookouts', spend their time sitting atop tall towers all by themselves, keeping an eye out for potential fire hazards or any emerging forest fires.
Median Annual Salary: $41,274
How to become a Fire Tower Watcher: The minimum qualification you need to receive training for this job is a high school diploma. Once you have that, you can enroll to get specialized training that will help you identify potential fire hazards and different types of fires. And you have to be happy working alone.
11. Heavy Equipment Operator
Heavy equipment operators make infrastructure construction and renovation a lot faster and easier than was previously possible. They operate equipment like cranes, bulldozers, and drillers to allow the handling of extremely heavy loads.
Median Annual Salary: $62,667
How to become a Heavy Equipment Operator: Once you've got your high school diploma, you will need to get some form of vocational training that will teach you how to operate heavy equipment. After that, you will learn primarily through working under supervision.
12. Software Developer / Computer Programmer
While this remote job requires more training, it might be the most lucrative option for jobs that don't require you to talk to people often. And since the pandemic, many of the biggest tech companies are embracing these roles can be fully work-from-home jobs. Plus, given the competition for these roles, you get great perks like healthcare benefits, advanced technology setups and unlimited vacation days.
Median Annual Salary: $93,000
How to become a Watchmaker: At a minimum, you'll need to be proficient in an in-demand computer language. This can come from a university degree or coding BootCamp, plus some projects you can point to that demonstrate your skills. Once you've put your time in with an entry-level role, you should have no trouble advancing down this lucrative career path.
13. Solar Photovoltaic Installers
You might be wondering what the heck this role is, but if you love working outdoors and want to be in a growing industry, this could be this role be the end of your job search. According to the Bureau of Labor Statistics, this s one of the Top 5 fastest growing jobs for the next 10 years. And did you know one of the biggest employers for solar roof installers is Tesla? They offer solar panel roof panels, which help offset the cost of charging their cars.
Median Annual Salary: $47,670
How to become a Solar Photovoltaic Installer: No master's degree needed here as the only qualification required is a high school diploma. Once you get into a job, you'll be trained on the installation process, which will quickly become second nature to you.
14. Welder
Welders are responsible for helping build the complex steel and metal structures that make up cars, buildings, airplanes, and so many other structures. You'll find them wearing iron-man-like masks in their workshops as they use their electric-arc producing equipment to weld pieces of metal.
Median Annual Salary: $38,014
How to become a Welder: By state law, welders need to have a minimum of high school diplomas before they enroll themselves in apprenticeships to learn under the supervision of a skilled welder. They can then start their own business once they've passed the local welding certification exam.
Recommended Course: MIG Welding Part 1 (Udemy)       
15. Night Security Guard
The reason this is a job where you don't have to talk to people is simple – everybody else is sleeping! Night security guards sleep during the day and stay awake during the night, protecting your house or your neighborhood from unwanted criminal (or other) activity.
Median Annual Salary: $28,072
How to become a Night Security Guard: This is among the few jobs in which the first step involves directly applying to an open vacancy. Once you're hired, the security organization you work for will give you all the training on the job. Here's a primer on security guard interview questions.
Top Rated Course: Security Guard Training Course (Udemy)        
16. Warehouse Manager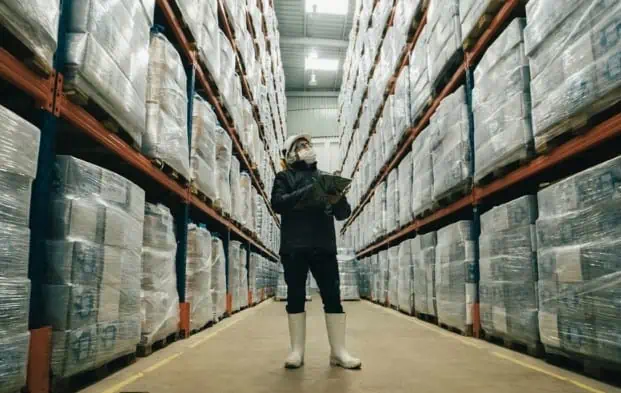 Warehouse managers spend their days in large warehouses keeping an eye on the goods that are being moved around. You have warehouse managers to thank if you get your Amazon orders successfully on time every time you buy something online.
Median Annual Salary: $42,000
How to become a Warehouse Manager: Warehouse managers need to have at least a high school diploma if they want to be eligible for entry-level jobs. However, having specialized training in operating forklifts and other warehouse equipment can also help your prospects greatly.
Top Rated Course: Warehouse Management (Udemy)         
17. Garbage Collector
People don't realize it, but garbage collectors perform one of the most important jobs in the world. They take care of the waste and garbage produced by every house and building in the country and safely dispose of it on a landfill site.
Median Annual Salary: $37,260
How to become a Garbage Collector: Aside from collecting garbage (which does not require any skills), you will be driving a garbage truck. So it goes without saying that you'll need a commercial driver's license if you don't want to get into trouble with the police.
18. Kennel Attendant
Kennel attendants are like caretakers – just for dogs. They have to make sure the cages are cleaned frequently and that the dogs receive their food and water on time. On top of that, they have to keep track of the medication that needs to be administered to each dog.
Median Annual Salary: $27,837
How to become a Kennel Attendant: Most of your skill development will happen through on-the-job training if you're looking to become a Kennel Attendant. However, it will be incredibly helpful if you have a high school diploma and good past experiences with animals.
Recommended Course: Open Your Own Dog Kennel (Udemy)