Learn How To Change Careers Safely With 17 Best Jobs for Former Truck Drivers in 2023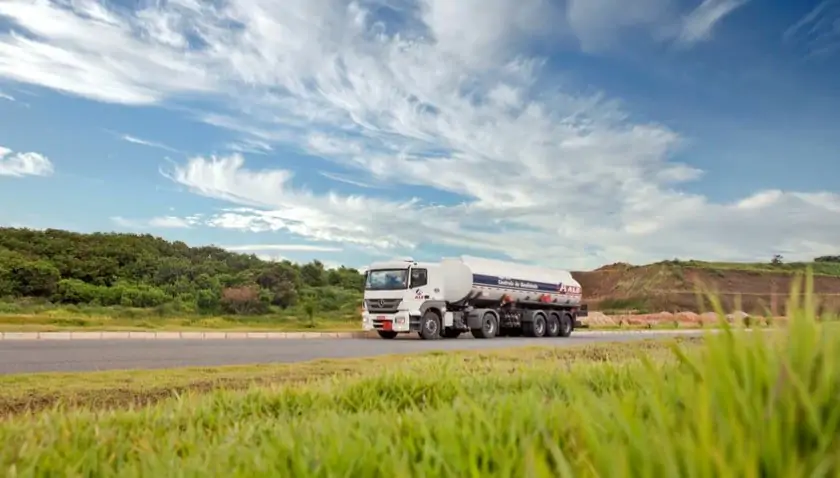 Self-driving trucks are on the horizon that is threatening to make thousands of truck drivers jobless in the decades to come. So if you're a truck driver looking to pivot your career and future-proof your employment, you've come to the right place!
In this article, I have rounded up the 17 perfect jobs for former truck drivers in 2023 that you can get into without extensive training and save yourself from the clutches of technology.
The best part is that your current skills can get easily transferred to a lot of these jobs on my list. So let's get started!
17 Jobs for Former Truck Drivers In 2023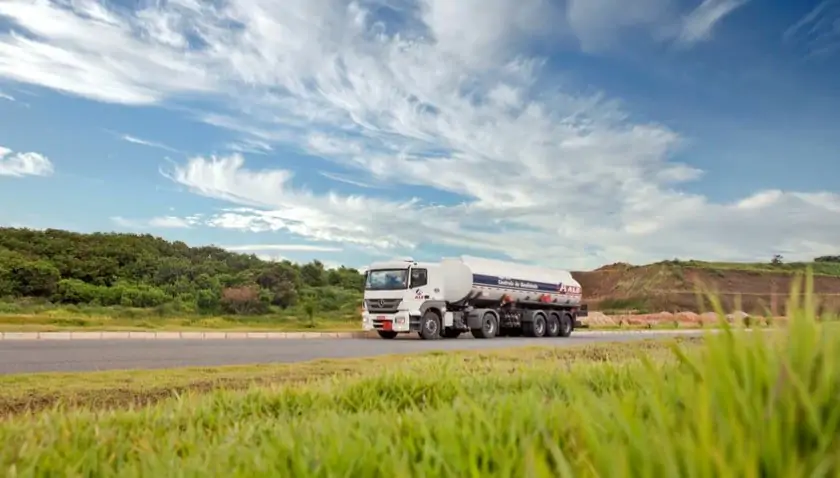 1. Uber Driver
Getting around large cities if you don't own a vehicle has become incredibly easy, thanks to Uber and its fleet of drivers. These drivers head over to wherever you want them to pick you up, and drop you off at your desired location. Quite convenient!
Median Annual Salary: $30407
How to become an Uber Driver: You don't want to get into trouble with the police, so it's essential for you to have a valid driver's license in order to drive a car. Other than that, all you need is a car, a smartphone, and an internet package. You set your own schedule and signing up to be an Uber driver is easy.
2. Delivery Driver
This is a natural job for former truck drivers. You haul cargo across cities whereas delivery drivers deliver parcels to various addresses inside a city. These are the people who make it possible for you to receive your favorite cheeseburger or packet of eyeliners at your home without moving an inch.
Median Annual Salary: $32700
How to become a Delivery Driver: Restaurants and stores will likely hire you as long as you have a high school diploma. Besides that, you must have a driver's license to take your delivery ride across town. That's it, everything else you will learn on the job. Whole Food is increasingly hiring delivery drivers and we have whole foods interview tips to help you out.
3. Machine Operator
It is true that machines have automated so many processes, but a lot of these machines need machine operators to make sure they are kept clean and maintained well. Machine operators monitor and adjust the performance of their machines and keep them in top-notch condition.
Median Annual Salary: $31125
How to become a Machine Operator: As long as you have a high school diploma, you can get yourself enrolled in an apprenticeship program that will train you in operating relevant machinery, and get you a certificate by the time you're done with it.
4. Heavy Equipment Operator
In this job for former truck drivers, you won't feel any difference at all. Being a heavy equipment operator involves sitting on a chair inside a heavy vehicle or equipment and using a set of levers or wheels to operate either a crane, a bulldozer, or a drill.
Median Annual Salary: $62667
How to become a Heavy Equipment Operator: The first step in becoming a heavy equipment operator is to have a high school diploma. Once you have that, you can enroll yourself in some form of vocational training, and learn by working under the supervision of an expert.
5. Forklift Operator
Forklift operators are found mostly in warehouses where they lift, transport, and place huge pieces of cargo and goods to the designated racks inside the storage areas. These people make the job of handling goods incredibly easy in warehouses.
Median Annual Salary: $49725
How to become a Forklift Operator: Since this is a common role, you can easily get enrolled in a good forklift training program that will get you a certification and open up a host of opportunities for you.
6. Security Officer
Every organization needs a security officer who is responsible for implementing not just physical, but also cybersecurity measures to keep everyone in the organization safe from all kinds of harm. It's the guy who will remind you that you should be wearing your ID badge at all times.
Median Annual Salary: $26520
How to become a Security Officer: You need to be 18+ years of age (which is a given if you've been a truck driver) and need to have a clean criminal record. All you need after that is to get enrolled in a locally recognized training course and you're good to go.
7. Mechanic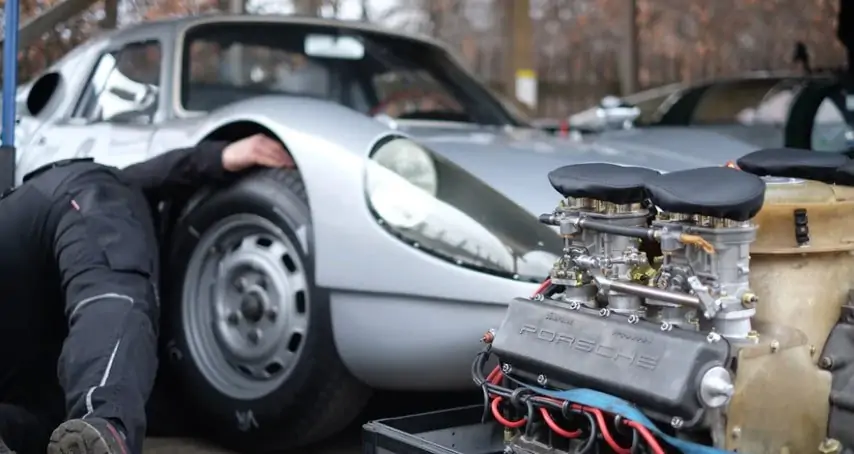 With an ever-increasing number of vehicles hitting the roads every year, there is a dire need for plentiful and good mechanics. These are the people who you will go to every time your car breaks down or has a fault that you just can't get your head around.
Median Annual Salary: $40710
How to become a Mechanic: Along with a high-school diploma, you will need to get enrolled in a vocational program because vehicles are complicated and there's so much you'll have to learn. Once you receive a certification, you can start your own business.
8. Farm Hand
This is one of those perfect jobs for former truck drivers that require no training at all. Farmhands help the owners of the farm tend to all the work on the farm. They help plow, sow, water, fertilize, and harvest the plants, vegetables, and fruits that grow on the farm.
Median Annual Salary: $27347
How to become a Farm Hand: Just like I've mentioned above, there are no formal qualifications you'll need for this job. However, you do need to be physically able to handle the hard labor for long periods of time without your back giving up on you. For an inside track, it will probably help to show an interest in gardening if it's a vegetable farm.
9. Customer Service Representative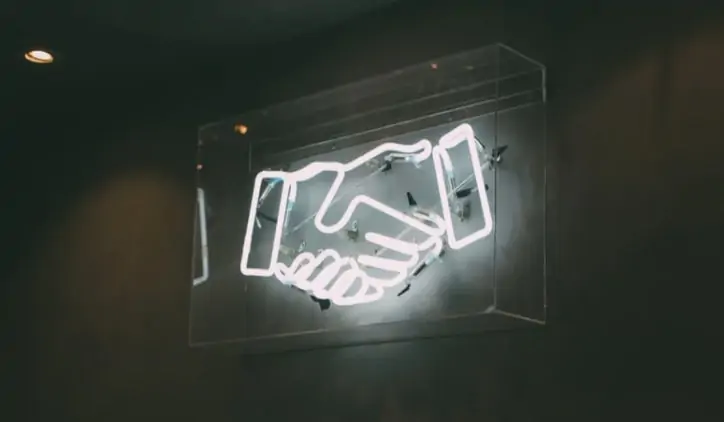 Who do you contact whenever you get into a new store you've discovered or you want to make a complaint about a product that was faulty? You call the customer service representative. These people are responsible for listening to the issues of customers and solving them effectively.
Median Annual Salary: $36270
How to become a Customer Service Representative: The top qualities every customer service representative needs are the ability to communicate effectively with customers and the ability to find the most innovative solutions to the customer's problems.
10. School Bus Driver
Who do you trust to take your children to school and drop them back home every day? It's the school bus driver! This position includes picking up children and dropping them off at school, repeating the process once school is over.
Median Annual Salary: $34978
How to become a School Bus Driver: To become a school bus driver, it goes without saying that you need to have a commercial driver's license and working with children's police. check.
11. Welder
You will find welders everywhere there is a need to join two pieces of metal together. Welders are experts at using electric arcing and other welding technologies to make structures out of pieces of metal.
Median Annual Salary: $38014
How to become a Welder: Because of the highly technical nature of the field, you must at least have a high school diploma before you set out to enroll yourself in an apprenticeship. After that, you must learn enough to acquire a good certification.
12. Sales Associate
The job of a sales associate is among those jobs for former truck drivers that can lead you down some very lucrative career paths if you have the skill. Sales associates work in stores, showrooms, and on a door-to-door basis, convincing people that they should buy their products.
Median Annual Salary: $27325
How to become a Sales Associate: There isn't much more than a high school diploma that you will need in order to become a sales associate. Most of your training you will get on the job, so get ready to rack up your persuasion skills. You can also check out these free online sales courses to get your head around some of the basic sales skills.
13. Warehouse Worker
A warehouse with loads of goods will not manage itself on its own. Warehouse workers make sure that people get the right product that they ordered, that everything is in its designated place, and that everything does not come crashing down to the ground.
Median Annual Salary: $28667
How to become a Warehouse Worker: Other than a high school diploma, you need to be really good at organizational and time management skills. The dispatch truck doesn't have all day to wait for you to get the right product from the shelves.
14. Cashier
Among the many jobs for former truck drivers, the job of a cashier is one that you could get pretty quickly and without much hassle if you can't spend time retraining. Cashiers are simply the last people you must meet in a store. They will scan what you've bought, and charge you for it.
Median Annual Salary: $23240
How to become a Cashier: Although there are no formal requirements to get this job, some employers prefer if you have a high school diploma when you're applying. Other than that, you need to be good with counting and money – you don't want to accidentally hand over a $100 bill.
15. Electrician
With electricity being at the core of every building we go to, the demand for electricians has held strong as ever. Electricians understand appliances and wiring and it is them you would call if there's a short circuit at your house or if everything suddenly stops working.
Median Annual Salary: $55190
How to become an Electrician: The best (and the only) way to become an electrician is to join a vocational training program, and upon graduation, find someone to do an apprenticeship with. Then, you can get your license and start building your own business.
16. Plumber
Plumbers are masters of piping and go to people's houses either to install a completely new water pumping system or boiler assembly or to fix broken and clogged pipes. You would call a plumber every time your wife complains that there's water leaking from underneath your washbasins.
Median Annual Salary: $50501
How to become a Plumber: Find a licensed (and experienced) plumber and convince them to take you in as an apprentice so that you can learn the trade. Once you're ready, go ahead and take certification exams to get your own license.
17. Police Officer
The final entry on my list of jobs for former truck drivers is that of a police officer. These people are responsible for maintaining the law and order situation in their county. They identify and arrest offenders who break the law and perform raids to catch dangerous criminals.
Median Annual Salary: $53561
How to become a Police Officer: Given the specialized training (and basic understanding of the law) needed for this job, you will need to appear for a law enforcement entrance exam before joining a police academy. Once you graduate from there, you'll be ready for your assignment.