Is LinkedIn Learning Free? (+ Secret Hack)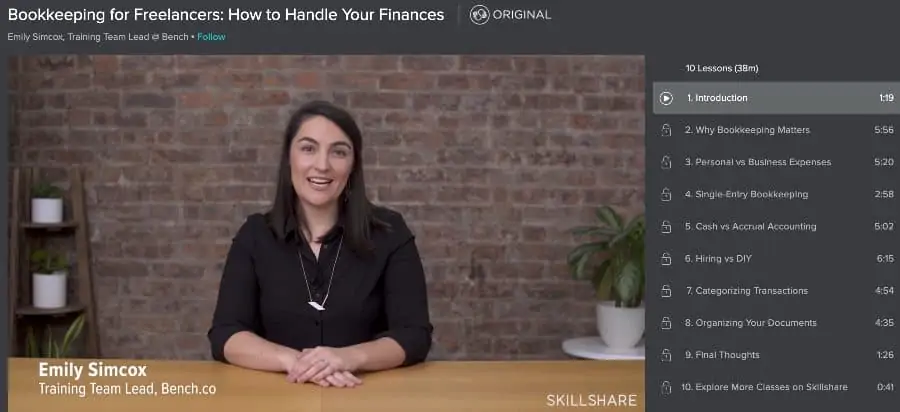 After writing several guides about online course providers, one question that pops up a lot is LinkedIn Learning free?
This is understandable as LinkedIn Learning has absorbed the online course platform, Lynda, into their service, which has caused some confusion.
So instead of beating around the bush, below is the answer that you came for!
Is LinkedIn Learning Free? (+ Secret Hack)
Is LinkedIn Learning free? In short no. However, LinkedIn Learning does provide a 1-month free trial to all 15,000+ courses. Once the free trial is up, pricing will revert to the original pricing of $29.99/mo.
Unfortunately, LinkedIn Learning is not free, but there is a silver lining as they do offer a free trial of the service. This is still a great opportunity for those that are looking to upskill and experiment with the service.
How To Claim The Free Trial?
To claim your 1-month free trial with LinkedIn Learning, you can click on the below exclusive link to activate your free trial. During the trial, users can take advantage of all courses, certificates, LinkedIn Premium features + more!
Activate FREE LinkedIn Learning Trial
With this trial, there is no lockin contract, hidden fees, and users can cancel anytime within the 1-month time period. If you find LinkedIn Learning is not for you, you can easily cancel the service so you don't get charged.
To cancel LinkedIn Learning, you can follow the below steps:
Click on the avatar icon on the top right-hand corner of the learning page
Select Settings
In Account Type, select Learning section > Manage
This will redirect you to the Premium page
Click Manage Premium on the right sidebar
Select "Cancel subscription"
Complete remaining prompts to complete cancellation
Your Local Library Might Also Offer The Service
If you are more inclined to get LinkedIn Learning for the free long term, looking to your local library might be worthwhile.
Pretty much every library has partnered up with LinkedIn Learning (previously Lynda) to provide free courses to their members.
To see if your local library has the service for free, you can simply search in Google for your library name, followed by "LinkedIn Learning" in brackets. Alternatively, you can search for "LinkedIn" on the library website.
Are There Any Free Courses Available Without Signing Up?
Upon doing research for this guide, I also came across whether or not LinkedIn includes any free classes or courses at all.
After a bit of digging, it seems that they used to provide some for free, but have now lumped these into the free trial. So to access any courses, users will have to sign up for premium or take the free trial.
For more information on classes, you can see my round-up of the best LinkedIn Learning courses available on the platform.
Final Thoughts
Hopefully, this mini-guide has shed some light on the topic of whether or not users can take the service for free.
If you'd like to learn more about the service, you can see me LinkedIn Learning Vs Lynda comparison. Alternatively, check out my guide on free course providers that also include free certificates!