43+ New Indoor Hobbies Anyone Can Do Right Now!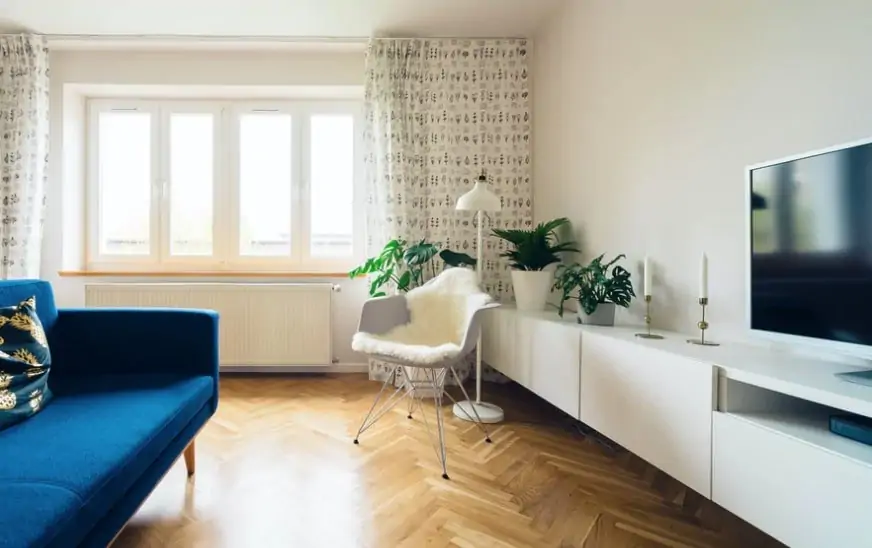 If you are trying to find some fun indoor hobbies that will keep you engaged and wanting more, you're in the right place!
Below, you will find a wide range of indoor hobbies from the classic clichés like reading and puzzles, to more uncommon options like aquarium building and beer brewing.
Besides the hobbies themselves, I have also included links to resources where you can find more information about each hobby. Let's get started!
43+ New Indoor Hobbies Anyone Can Do In 2023
---
1. Reading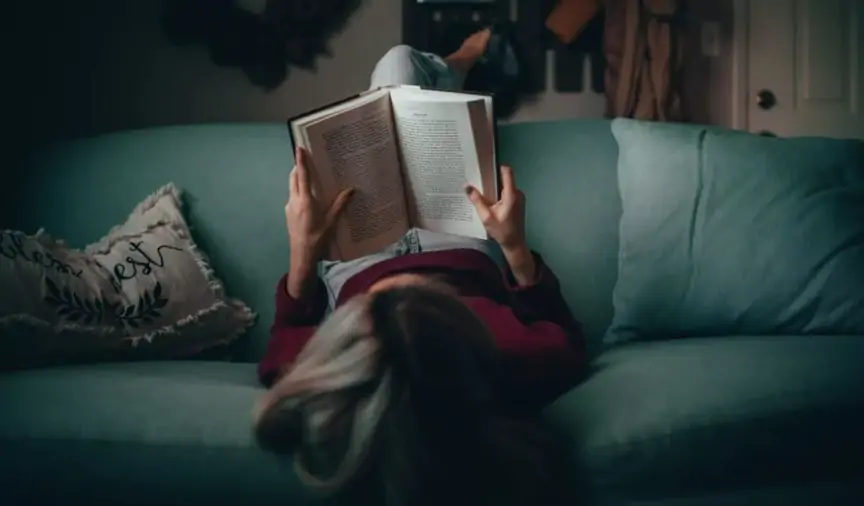 First on my list of indoor hobbies definitely had to be reading! Yes, it is a cliche, however, this is for good reason! Once you find a book you like, time seems to evaporate while leaving you fulfilled.
If you have tried reading in the past and were not a fan, that's ok! If you find a book is not engaging you, don't feel bad about moving onto the next one. It does require some experimentation, but you are bound to find a genre that you will love!
This is a great list to help get you started!
2. Video Games
There are a variety of video games that we can play on a computer, a tablet, our smartphone, or as a dedicated device of its own.
Gaming can be as simple or involved as you want it to be. As far as indoor hobbies, gaming can provide hours and hours of entertainment. Learn more about gaming at Game Learn.
3. Watching Classic Movies
Another great indoor hobby that is incredibly easy to begin is watching classic Movies that have defined genres throughout the decades.
For this particular hobby, it is sometimes best to avoid the big blockbuster films and uncover the cult classic gems that directors and actors watch. A great place to start for this is checking out the Criterion Collection.
4. Drawing
Drawing might be one of the indoor hobbies you want to try out if you have always been a creative person, a doodler, or interested in graphic design.
In order to enjoy drawing, you will probably want to enhance your existing drawing skills. Some things you can do is continue to practice what you already know how to do and add to your skills with some online drawing courses.
5. Cooking
Cooking can be anything from whipping up simple snacks all the way up to complex multi-course dinner parties. A place to cook, some cooking appliances, and ingredients will get you started.
The ability to follow directions such as recipes and how to improvise will come in handy for this rewarding hobby. Attention to detail as well as safety and cleanliness will go a long way towards making this one of the most useful and appreciated indoor hobbies.
To get started, you can see my post on online cooking classes.
6. Baking
While many may consider baking as part of the cooking hobby, there are some specific things pertaining to baking that may intrigue a person more than other cooking.
The same skills for regular cooking will apply well for baking but some baking techniques will require a lot more attention to detail and following instructions. You can learn more on how to get started with baking here.
7. Mixology
Do you enjoy entertaining? If you also enjoy alcoholic beverages then bartending may be an indoor hobby for you. One of the nice things about choosing to bartend is that you could turn this indoor hobby into opportunities for extra income or perhaps even a career change.
To learn more, you can see this guide here on cocktail making and mixology by some of the world's best bartenders!
8. Programming and Game Design
If you enjoy playing video games, then learning how to make and design them might be the next natural step.
As a beginner game programmer, you will be able to create or adapt simple games by using coding skills. Going beyond the beginner level and simple games will require learning or increasing programming skills.
9. Meditation
Anyone can start with meditation techniques, going deeper into meditation might necessitate some guidance or training. Yoga is one of the popular indoor hobbies related to meditation that can also be learned by anyone.
Headspace is a website that teaches beginner meditation techniques and methods.
10. Weight Lifting
Physical training with weights or machines is one of the best indoor hobbies that has real health benefits. You don't have to have muscles to start this hobby, just a desire to improve your physical fitness.
Start learning this fitness hobby at a local gym or online at Waxman's Gym.
11. Knitting
Knitting is another one of the best indoor hobbies that have been around for a long time. Dexterity for the hand motions is helpful, as is being able to repeat similar processes over and over.
Beginners are able to pick up on the basics rather easily, learning more involved knitting techniques will let you make more complicated designs. You can get started today by enrolling in some online knitting classes!
12. Crochet
Some see knitting and crochet as the same discipline, but these two indoor hobbies are different enough to count as separate crafts.
To see the difference between crochet and knitting and which one might be right for you, this is a great place to start.
13. Sewing
As a hobby or as a profession, sewing can be a very rewarding craft. While you can sew with simple hand tools, a nice sewing machine will make any sewing job easier and quicker.
A beginner can start with small jobs such as hemming or repairs, and then move onto more complex projects from making a full garment from scratch.
14. Ukulele
The ukulele is a great instrument to learn as a first instrument or you adapt skills as a guitarist to this instrument. More advanced players use the melodic tone of a good uke for making beautiful music.
YouTube videos are good sources of instruction as is the website Ukulele Tricks.
15. Piano
Some people can pick up the piano or a small keyboard and just play by ear. Others of us will need to patiently learn the key positions and musical scales to take advantage of this wonderful instrument.
Beginners may want to start with electronic keyboards since a full-size piano takes a lot of room and can be somewhat expensive.
Many local music teachers open their homes as a classroom or go to student's homes to teach them on their own pianos. You can also learn piano and keyboard here.
16. Guitar
The guitar has been a favorite for songwriters, family sing-alongs, and music lovers. Beginners can learn simple chords and progressions online and the sky's the limit for how far along and how skilled you can become.
If you are looking to learn guitar for free, check out this guide here!
17. Painting
A creative eye and some basic drawing ability are all one needs to start painting as a hobby. A wide variety of methods, surfaces, and paints can be used for this hobby.
Beginners can even use a paint by numbers book to start this hobby. Watercolor on paper or oils and acrylic on canvas is accessible to anyone.
To learn more, you can see this guide on oil painting and watercolor.
18. Stencilling
Making signs and covers for scrapbooks are two uses for the craft of stenciling. You can create and cut out your own stencils or buy them ready-made. A steady hand is often all you need to make good stencils.
This is a great hobby for beginners since there isn't much expense involved and the skills involved are held by most people.
19. Scrapbooking
If you ever made a scrapbook in school, you know how fun it can be. It's one of the more accessible indoor hobbies since it can be as simple or as complex as you want it to be.
Beginners can get started with items purchased from a local hobby store, department store, or online. Add your personal touches, from newspaper clippings to personal memorabilia.
The Scrapbooking Coach has tips and ideas to get you going.
20. Cardmaking
If you are always looking at greeting cards and never quite satisfied with them, then perhaps it's time to start making them yourself.
Some tools can be simple such as stamps and scissors, while die cuts and cutting machines can also be used, though they will cost a little more than simple tools. The raw materials can be as simple or ornate as you want as well.
Simply Cards Magazine is a good place to start learning how to make cards.
21. Dollhouses
If you have carpentry or model-making skills, building dollhouses might be an indoor hobby for you. After building them, practice your interior design skills to furnish them.
There is a lot of intricate woodwork involved in making dollhouses. You will also need some tools capable of the intricate cutting and piecing work.
A Beautiful Mess has good instruction for beginners to intermediate dollhouse makers.
22. Model Making
Putting together precut or cast plastic and wood models is an enjoyable pastime. Making your own models from scratch will require more time and skill but it is extremely rewarding.
In order to build models, beginners can start with a store-bought kit. Adding decals and paint adds to the fun. Toys stores and craft stores have many model kits, you can go local or online to a store like MegaHobby.
23. Trains
Trainspotting is an outdoor hobby, model trains are one of the indoor hobbies that can be as simple or as involved as you want.
Beginners can start with small-scale model trains, more advanced model trainers can step up to larger size scales or add all sorts of realistic scenery to enhance the tracks. National Model Railroading Association is a premier site to start with.
24. Coloring
Adult coloring books are all the rage in some corners. If you have an artistic flair but want to relax with simple artwork, this indoor hobby could be just the thing for you. Crayola has excellent sources for adult coloring books.
25. Candle Making
The scents of fine candles are available to you to make yourself. If you are crafty and artsy, candle-making is a great hobby for you.
The raw materials and equipment involve some investment, but a beginner can jump in with kits from some major candle companies. A lot of recipes exist for different scents, styles, and wax types.
The Candle Science website has lots of DIY candle-making tips and instructions.
26. Candy Making
Another of the cooking indoor hobbies, making your own candy can guarantee that your sweet tooth is satisfied with exactly the flavors and sweetness you prefer. Some candy making will need you to have exact temperatures and timing, so attention to detail is a plus.
Simple candies are a good place for beginners to start, building on skills and creativity as you continue. The experts at America's Test Kitchen can help you get started in this tasty craft..
27. Pinball
Are you a pinball wizard? While there are some fine apps for pinball, nothing beats the feel, sights, and sounds of playing a real pinball machine.
An arcade might have a dozen or more with different themes, or you could purchase your own pinball machine for your game room or recreational area. Some can be a little expensive, especially if shopping for vintage models, but you don't have to break the bank to get a fun arcade game.
Geek and Sundry can teach you how to play a mean pinball.
28. Pool
Whether at a pool hall or your own den, a pool table is a fun sport to play with friends. If you enjoy strategy and a physical challenge, then pool, also known as billiards, is the right game for your next indoor hobby.
Anyone can play, you just need a cue, a table, and pool balls. A pool hall has these items or you could get them for yourself. Tournaments are around for many different skill levels, adding a nice layer of extra competition to this hobby.
Watch some YouTube videos of basic instruction or trick shots and get real instruction through the Teach Me Pool website.
29. Ping pong
One of the most versatile indoor hobbies, ping pong can be dabbled at or you can dive headlong into serious competition.
Beginners and casual players can enjoy hours of fun and friendly competition, while athletes who want extreme competition can all the way up to international competition levels. Dedicated tables are preferred, but you can play on a wide variety of makeshift surfaces, too.
Learn with friends, at game centers, or let Ping Pong Passion guide you to excellence.
30. Stamp Collecting
Philately is big business and very widespread. If you enjoy searching for rare items and also enjoy miniature art, stamp collecting will satisfy those wants.
Indoor hobbies such as stamp collecting can be expensive and quite competitive, but there is also a whole bunch of room for a calmer approach to collecting. Beginners can find useful guidelines at the US Post Office.
31. Coin Collecting
Coin collecting also has the duality of being readily accessible to millions of people interested in numismatics and being a big business for serious investors.
Beginners can start with any coins from any country and expand into searching for rare or interesting coins as interest grows. The US Mint has resources and tips to assist coin collectors.
32. Aquarium
An aquarium full of beautiful and interesting fish can hold our attention for hours. This indoor hobby is a favorite among pet lovers everywhere.
Beginners can enjoy a basic fish bowl with one small fish and your tastes can grow from there to exotic species and special, giant aquariums. Local pet stores are a nice way to get into aquariums, you can also learn online at Marineland and other helpful websites.
33. Cross Stitch
If you can follow a pattern and hold a needle and thread, then you can cross-stitch. You can also embroider because apparently, they're pretty much the same thing. Work from a pattern or freehand your own designs.
Beginners will enjoy the patterns found at craft, hobby, or sewing stores, oftentimes with a hoop, needles, and thread already included. Those with a creative eye can design their own patterns. Cross Stitch World has beginner kits and helpful tips for all levels of cross stitchers.
34. Zumba
Exercise can make excellent indoor hobbies, especially the fun ones like Zumba dancing. Zumba mixes aerobics and other methods for a uniquely fun workout. Before beginning any exercise program, consult a doctor to make sure it's safe.
Beginners will enjoy the dance styles while advanced practitioners can qualify to teach their own Zumba lessons. Learn Zumba where you work out or check the official Zumba website.
35. Audiobooks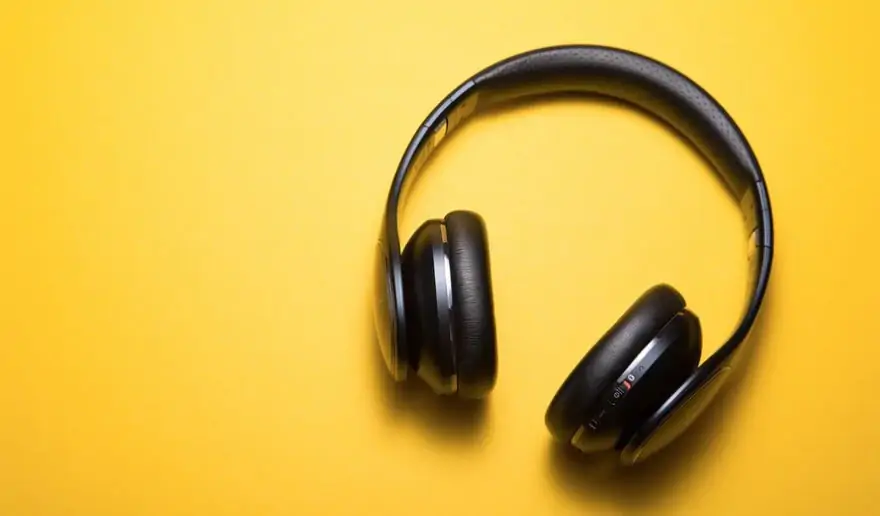 If you like literature and also enjoy hearing it read by excellent actors, audiobooks have that mix you want.
A hobby for anyone, audiobooks are fantastic for travelers, especially if going by planes, trains, or automobiles. You could use audiobooks to learn a language. Find audiobooks at local stores or online such as at Digital Books.
36. Wine Making
An artisanal craft with a long history, winemaking is an indoor hobby for lovers of good wines and connoisseurs eager to make something just for their own tastes.
Check for local regulations about producing alcoholic beverages and then find the equipment and ingredients for your first bottles. Small-scale operations can be handled in your own garage or spare space inside the home.
Wine Enthusiast Magazine and local suppliers are good sources for learning this art.
37. Beer Brewing
Brewing beers may be more your taste, similar ideas for many beer drinkers as for winemaking. All you really need is patience and a desire for great-tasting drinks.
A beginner to the world of brewing will need to spend on quality equipment, but once that's passed, there are few limitations except for local regulations and safety concerns. Local clubs may exist or you could learn online at Craft Beer.
38. Quilting
Often a combination of social gathering and crafting, quilting is a wonderful hobby that also is a method of preserving family history.
You can actually spend thousands of dollars on quilting machines or you can sew by hand with a group of like-minded people sitting around a table. Either way can be great fun and will result in real production.
Learn all about quilting at a quilting bee locally or go online to Fiskars for guidance and instructions.
39. Acrylic Pour Painting
An alternative form of modern or abstract art, acrylic pour painting can satisfy your desire for creating something unique and beautiful.
It's simple to begin this craft, just get paints and pour them on something. A turntable is a useful accessory for interesting designs.
Fluid Art Projects can get you started in this fun example of indoor hobbies that you could also turn into a profitable endeavor.
40. Chess
One of the original board games, chess mixes strategic thinking with plain old fun competition. Since games can be long, it helps to be a patient player, though there are also quick play techniques that are also enjoyable.
You could probably find a complete chess set at a thrift store or make your own out of whatever materials strike your fancy. Join a chess club or go to these online chess lessons to learn the basic rules and advanced strategies.
41. Backgammon
A fast-paced game mixing strategy and chance, backgammon can be played by anyone with dice and checkers.
Many chess and checkers boards have backgammon mapped out on the backside but a lot of purpose-made kits are more portable and add an air of casual class to the game. Udemy has a short course for learning backgammon online.
42. Blogging
Do you want to share ideas online yourself? Blogging is a fine way to do that. Being able to write well will make you more accessible to other readers. You might even be able to monetize your blog for some extra income.
Good knowledge of WordPress will allow you complete control over your blog but there are many sites that have a format you can adapt for your use.
43. Vlogging
Video blogging, or vlogging, lets you share your thoughts or ideas and instruction about whatever you're passionate about. If you have something to share and are competent with video editing, vlogging can even be profitable.
A video camera of some type is needed, and access to the internet. You probably already have both things covered in your personal smartphone.