23 Time Tested Housekeeping Resume Objective Samples!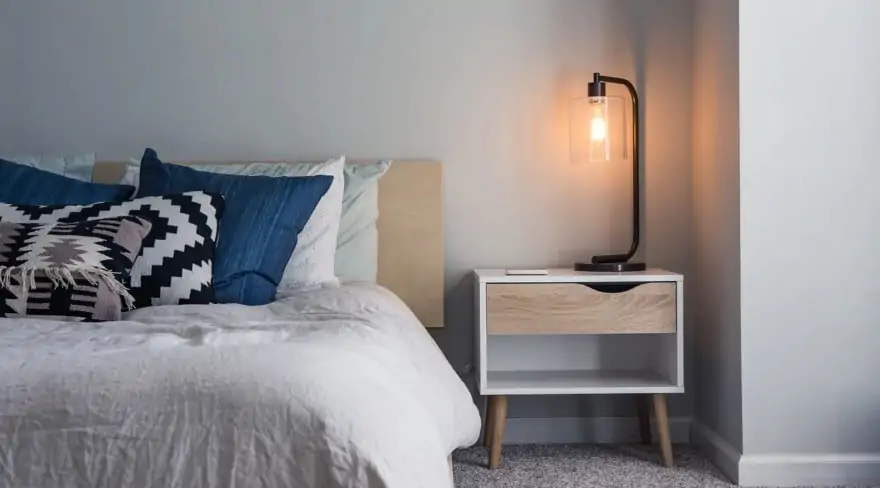 If you're looking for your next housekeeping role, be sure to stand out from the competition in the application process by crafting an expert resume.
Something that will demonstrate your value to the hiring manager is to include a housekeeping resume objective statement, to express your interest, expertise, and experience in this role.
Below is a large sample of housekeeping resume objective statements that you can use. Read through and find the most relevant to your context, as well as some helpful tips on skills to include on your CV at the bottom of the article. Good luck with your job application!
23 Housekeeping Resume Objective Samples!
Example 1: Hardworking, self-motivated individual seeking a role as a housekeeper in a professional environment to offer expert skills of working within a large business.
Example 2: Seeking to obtain a housekeeper role to utilize my experience in providing cleaning and sanitation services to a small or large business in need of a commercial cleaning service. Attention to detail and a high level of proficiency in a range of cleaning systems are my key strengths as a housekeeper.
Example 3: Multi-Tasking expert cleaner looking for a new housekeeper role to strengthen a company's operations of their facilitates and maintain compliance with health standards. Brings years of experience in the field to the role to ensure knowledge and expertise is used to the highest advantage for the company's success.
Example 4: Friendly and positive housekeeper seeking a new position to bring residential management skills to an environment in need of high-level cleaning and accuracy in deep cleaning methods, everyday upkeep, and maintaining a clear and pristine working environment.
Example 5: Seeking to obtain a housekeeping role in a management position to take my years of experience into leading a team of cleaners to ensure the very best service of upkeep and cleanliness for a large company. Strong communication skills to ensure efficient workflow of at the team working with different cleaning tasks and duties.
Example 6: Desiring a new housekeeping position to continue to employ my effective household cleaning techniques and skills to an environment that demands high-quality cleanliness and order. Brings strong organizational and time management skills to take on multiple tasks at once and upkeep a large and busy environment.
Example 7: Skilled housekeeper looking to obtain a job in the commercial cleaning business to offer my skills in the commercial cleaning field of maintaining clear and ordered spaces for the effective functioning of the business. Works long hours and flexible in the shift times to ensure the environment is cleaned and clear for workers to uphold their tasks and jobs.
Example 8: Self-motivated housekeeper offers years of experience to a new role that requires an exert cleaner, space manager, task organizer and more. Hard work ethic and friendly attitude are taken to the position to ensure the space is clean and the communications between staff and clients are direct, open and allow for the most effective functioning of the space being cleaned to the preferences of the location manager.
Example 9: Looking to advance my career as an experienced housekeeper through obtaining a new housekeeping role in an established business. Years of experience working in a commercial and corporate environment with strong knowledge on procedures and systems of cleaning business spaces, office areas, large bathrooms, company kitchens, and more.
Example 10: Trust-worthy housekeeper seeking a new position to enhance abilities to manage teams and work in delegating cleaning tasks as a head housekeeper. Takes more than 5 years of experience working in team-based housekeeping, with management skills and ability to delegate roles and tasks. Looking to oversee the cleaning team and utilize strong leadership skills to this new role.
Example 11: Hardworking housekeeper seeking the position of a new housekeeper to utilize outstanding space management and cleaning skills. Thorough knowledge of cleaning supplies, products and space maintenance in a variety of commercial, residential and professional arenas.
Example 12: Talented, detail-oriented cleaner looking to obtain a new housekeeping role to provide strong organizational skills. Looking to enhance the facility's functioning by employing new systems of cleaning and maintenance learned from years of experience in the housekeeping field.
Example 13: Energetic and self-motivated housekeeper seeking a new position to utilize strong knowledge of modern and unique cleaning techniques. Wide range of experience in different cleaning environments, with familiarity with cleaning supplies and products, including environmentally friendly supplies and toxic-free cleaning agents.
Example 14: Seeking a residential housekeeper opportunity to maintain interior spaces to create clear, uncluttered environments, assisting with the overall feel and flow of a residential facility or home. Friendly demeanor and discrete energy to be effective and quiet, where needed, respecting the residents and upholding privacy for the clients.
Example 15: Highly organized cleaner looking for a new housekeeping role to employ skills of system management, creating and upholding cleaning procedures suited to any environment, time management abilities to stick to a set schedule, and flexibility to work in the way that is most suited to each environment.
Example 16: Applying for a senior housekeeping position to bring the experience of internal and external environment cleaning duties such as deep cleaning methods, space organization, bedroom, and bathroom daily maintenance, and more. Highly attentive to detail to ensure safe and sterile cleaning methods are used.
Example 17: Seeking a housekeeping position with a commercial based medical facility to take strong knowledge and experience of working in environments that demand sterile cleaning methods and attention to detail every time to ensure the safety of staff, and guests of the facility.
Example 18: Dedicated worker looking for a job as a housekeeper in an office environment. Takes initiative to manage environments systematically, finding the best methods of cleaning procedures to fit the desires and schedules of clients. A unique and individualized approach to housekeeping to offer personalized service.
Example 19: Looking to secure a housekeeping role that demands meticulous work and ability to handle multiple tasks at once. Loves a busy and fast-paced environment to offer expertise in being efficient, without sacrificing the quality of cleaning service.
Example 20: Exceptional communicator looking to work as a cleaner within a housekeeping team. Loves to collaborate with others and juggle many tasks to ensure the talents of each one of our team are being utilized effectively to get provide the best cleaning service.
Example 21: Looking for a housekeeping position with a company that needs an expert cleaner with years of experience. Strong discipline to maintain cleaning systems and stick to a set schedule to ensure efficient service and the most clear and tidy environments to work within.
Example 22: Applying for the position as a housekeeper for a health facility to bring years of experience in the commercial health and medical industry as a cleaner. The exceptional talent of implementing regulations and policies for maintaining healthcare environments with the correct use of cleaning and sterilizing supplies and products.
Example 23: A friendly and warm individual seeking to obtain a residential housekeeper role to offer services of maintaining a clean, uncluttered and spacious environment for an individual's/family's living quarters. Works with respect to living arrangements and preferences of the unique environment and can maintain the entire household through cleaning duties.
To further your chances of landing a housekeeping job, also see my guide on some great housekeeping resume skills to add to your CV.
Housekeeper Skills (additional to housekeeping resume objective samples)
Experienced in operating cleaning appliances and devices.
Wide knowledge on a range of cleaning supplies and products.
Strong time management skills to prioritize tasks and work to a schedule.
Ability to lead a housekeeping team and oversee the work of others.
Self-directed and motivated to work to a high standard.
Fluent in English (and other languages where relevant).
Problem-solving ability and knowledge of basic repairs to household items.
A friendly and warm demeanor.
References