25 Time Tested Graphic Designer Resume Objective Samples!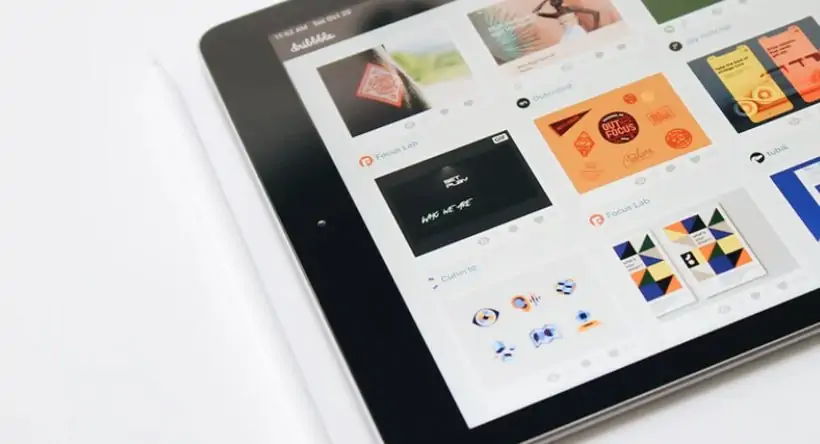 If you're a graphic designer updating your CV to apply for your next dream role, don't miss adding a graphic designer resume objective statement.
We've compiled a list of valuable sample objectives for you to read through and include the most relevant statement, or statements, on your CV.
Additionally, below is an extra list of key skills that graphic designers need to embody in order to display their expertise in their resume applications. Read on to get the best resume upgrades for your graphic designer application.
25 Graphic Designer Resume Objective Samples!
Example 1: Graphic designer looking to offer my expertise and experience in developing modern designs to a growing company. Utilizes modern techniques and a high level of technical skills to create relevant and high-quality materials for advertising, marketing, and branding purposes.
Example 2: Seeking a new role as a graphic designer for a reputable company that demands the highest quality work in the professional arena. Takes creative flair and attention to detail to craft unique designs for programs, campaigns, branding materials, and more.
Example 3: Experienced graphic designer seeking to enhance skillset and expand in career growth. Years of experience working within a team-based environment to create print and digital graphics for a variety of marketing purposes.
Example 4: Energetic and self-motivated graphic designer desiring a position at a reputable company looking for a high-level designer to enhance their team. Understands current trends in marketing and design techniques to create the most revenant and effective designs for multiple purposes.
Example 5: Seeking a graphic design specialist position to bring several years of experience of a successful track record in print and other digital media design. Works with multiple software and programs for design and has a fast-learning style with motivation to continue to enhance skills.
Example 6: Looking to offer a top-level company to bring my expert experience with digital media design. Taking the experience of more than 5 years in the field utilizes multiple design skills to create the most high-quality advertising, marketing, and internal company branding materials.
Example 7: Graphic designer seeking a new role in a growing company to assist with internal company design and marketing solutions. Specific expertise in company branding with the drive to consult with the company for heightening the success of the designs of entire company materials and images.
Example 8: Exceptionally motivated and talented designer seeking a new graphic design position to bring more than 5 years of experience in branding, print, and web design to assist a fast-growing company with their design campaign. Ability to adapt to the company's voice and mission to ensure total alignment of design with company values.
Example 9: A gifted individual looking to offer graphic design skills to an upcoming company who desires assistance with growing their company's reputation through high-quality design. Works with digital design solutions, as well as creating print materials for advertising and professional branding.
Example 10: Graphic designer with a strong passion for demanding and challenging work seeking a position as part of the design and marketing team of a reputable company. Offers and implements creative design solutions to enhance the expression of the value and advertising of the company's products and services.
Example 11: Creative graphic designer seeking to enhance career by leveling up to join a top company as a lead graphic designer. Works well within a team-based working environment with excellent communication and collaboration skills. I can delegate roles and prioritize tasks with management experience working with others.
Example 12: Looking to obtain a graphic design position with a passionate company to use creative skills to communicate the products and services of the company to customers. Strong understanding of marketing psychology and visual design solutions to enhance sales and the success of the company's mission.
Example 13: Graphic designer with proficiency in print and digital design, knowledge of email and web design solutions, HTML and CSS experience, and design software expertise looking for a new role. Looking to take on a challenging role to assist with the company's marketing and branding strategy.
Example 14: Talented graphic designer seeking to expand career by joining a reputable company in graphic design solutions. Bring Adobe Creative Suite skills and years of experience working with other high-level design software to create a digital and print design for a variety of purposes.
Example 15: Looking to assist the execution of a company's marketing strategy by offering high-level design skills in a lead graphic design role. Experience in managing others as part of a team, and overseeing campaign tasks and collaborative projects effectively and efficiently to adhere to deadlines.
Example 16: Artistic graphic designer seeking to offer years of experience to a growing company. Brings high-level skillset of Adobe Photoshop, InDesign, Dreamweaver, Illustrator, and more programs into the role to create modern digital and print designs for multiple programs and campaign needs,
Example 17: Desiring to work as a graphic designer with a top company that seeks a self-motivated individual with hands-on graphic design experience. Taking skills in digital design functions such as comporting, scanning, correcting, editing, and creating materials for marketing purposes.
Example 18: Bringing more than a decade of experience to a graphic design role that seeks a lead designer with the ability to offer unique and modern design solutions such as conceptualizing and implementing a range of marketing and advertising materials for the success of the company's mission.
Example 19: Enthusiastic graphic designer with artistic flair looking to bring a solid knowledge of design abilities to craft new and improved marketing practices and procedures to enhance the sales of the company's products and services in line with their professional branding and strategic mission.
Example 20: Branding expert seeking a graphic design role to offer skills of mood boards, logos, internal company materials, and print and digital marketing materials. Working within a team-based environment, with the ability to head campaigns and delegate roles to others within the team with management experience.
Example 21: Creative professional seeking graphic design position to offer creative and conceptual skills to multiple departments within a large company. Works well in a fast-paced environment either individually or as part of a team working environment to offer high-level creative solutions to branding and marketing materials.
Example 22: Expert designer seeking a new graphic design position to bring exceptional artistic abilities and passion, with attention to detail, years of design experience within a range of industries, and a willingness to learn and expand skillset wherever needed to develop the best solutions for the company's success.
Example 23: Graphic Design specialist with advanced IT skillset to obtain employment as a graphic designer for a reputable company. Brings more than 5 years of experience working in a range of industries to create design solutions for advertising and digital marketing, with a high level of SEO knowledge within digital imagery and campaigns
Example 24: A bright and positive individual seeking a position as part of a graphic design team to collaborate and offer an artistic passion to design solutions. Experience in company branding, advertising campaign creation, and marketing program analysis to enhance the sales of the company's products and services.
Example 25: Seeking to obtain a new graphic design role as I continue to advance my career as a top designer in a professional capacity. Brings a passion for artistic creations, as well as the technical skillset of working digitally and creating print campaigns, where needed.
To learn more, see my other posts on online courses relating to Lightroom!
Graphic Designer Skills (Additional to Graphic Designer Resume Objective samples)
Highly skilled at Adobe Photoshop, InDesign, Illustrator, Dreamweaver, and more software.
Thorough understanding and experience with creating and implementing marketing strategies.
Skilled at creating multimedia presentations and web design.
Familiar with both JavaScript and HTML5.
Strong communication skills to collaborate with clients and teams to create effective design solutions.
Highly organized in the ability to prioritize tasks and handle a large workload.
Flexibility in schedule to work overtime where needed.
Fast learner with self-motivated energy to take on new projects and enhance skills in the process
Expert problem-solving skills to assess design issues and analyze content for more successful campaigns and projects
Understanding of the social psychology of consumerism to craft effective design campaigns.
Experience with marketing, sales and product development in a range of industries.
Ability to multitask to oversee many projects simultaneously.
Brand design skills from years of experience working together with core company values and mission.
References