70+ Caregiver Resume Skills For Your CV 2023! [Free Guide]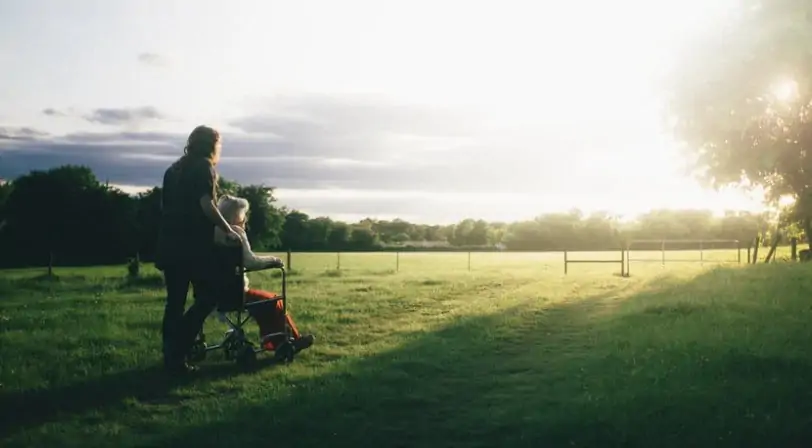 Being a caregiver is a dynamic role in terms of your physical job, your qualifications, your knowledge of procedure and your organizational skills.
The following points below would be wise to include on your caregiver resume skills list on your CV if you're looking to stand out from the crowd of applicants.
Let's get started!
70 + Caregiver Resume Skills For Your CV 2023!
#1: Daily Activities
It's a good idea to detail the range of activities that you manage as a caregiver on your caregiver resume skills list.
Preparation of meals and cooking for individual client's needs
Housekeeping throughout the day, regularly
Proving personal care acts such as bathing, grooming and toileting assistance
Additional personal grooming assistance with skin, hair, nail and oral care, where needed
Effective at handling multiple clients or social situations the client is in company with others
Well-versed in running errands such as grocery shopping and paying bills
Laundry management, either in-home or dropping off and picking up
Encourages outdoor activities, where possible, such as walking and light sports
Familiar at performing housekeeping work such as dusting, cleaning, vacuuming
Competent at proving companionship in communicating with a client and spending leisure time together.
#2: Qualifications and Specific Skills
Working with people who need assistance means that there will be specific qualifications that as a caregiver it is vital to have.
Current CPR and First Aid certificates
Clean driving record
Certified and experienced in Alzheimer's care
Well-versed in other emergency services and procedures
Associate degrees in medicine
Caregiving certifications of a wide range (children, disabled, aged, families, etc.)
Physically fit and healthy with conscious efforts to remain in good health
Non-medical home care services – experience in personal care and companionship
Alternate communication methods such as sign language
Well-versed in basic nutrition for cooking and overseeing the client's diet.
#3: Problem Solving Skills
Ensure that you express your ability to find solutions to common problems as a caregiver on your caregiver resume skills list.
Experience in emergency response procedures
Highly attentive to client observation to assess risks and potential issues
Monitoring health for signs of problems, and working with the client to adjust issues with diet, lifestyle actions, etc.
Working with other carers, family and medical staff to determine the best way to proceed when problems arise
Ability to remain patient and calm in stressful situations
Takes precautions when traveling with clients and visiting unfamiliar environments
Notices when health is deteriorating and assessing nutrition to make adjustments in groceries and cooking
Monitoring blood pressure, vital signs, pulse, temperature, and respiration
Understanding of procedures to take when vital signs are low, determining how urgent the medical situations may be
Can create an action plan with family and client to readjust daily activities and care when dealing with problems.
#4: Interpersonal Skills
Working so closely with people of different kinds require you to have strong communication and interpersonal skills.
Compassionate energy to make the client feel comfortable
Highly patient with client's when difficulties arise, or in slow-paced environments
Successful at memorizing the client's preferences, needs, interests, and unique attributes
Positive and happy disposition to keep a light mood for client
Ability to get along well with when there are diverse cultural and socioeconomic attributes of clients
Encouraging the client to continue with daily activities and stay engaged in life
Talkative nature to enjoy companionship with the client and pleasant communication
Can provide past recommendations of positive feedback on personality and communication from past roles
Ability to manage conversations, whilst stay on track with daily jobs and procedures
Empowers clients with open and reflective communication, asking preferences and respecting their autonomy.
#5: Time Management Skills
Include on your caregiver resume skills list how you effectively manage time in your work, and for your client.
Ability to project timing for meal preparation and cooking to suit mealtime standards
Can follow a daily routine that the client feels most comfortable in, and be flexible when changes are needed
Ability to follow set schedule for activities as set by client, family or other health professionals
Well-versed in monitoring time for the client taking prescribed medication
Guidance during morning and night times for waking client and allowing them to wind down to rest
Ability to be flexible and be present for patients 24/7, every day
Punctual for every shift and ability to work overtime where necessary
Can stay open to regular schedule changes, whilst maintaining procedures and set activities for client
Ability to work with multiple clients and manage time effectively between all
Proficient in keeping track of scheduled appointments, visits, and other activities and transporting client punctually.
#6: Management and Organization
Working with set schedules and procedures demands high-level organization skills.
Experience in creating a plan of care for the client, working with all parties
Following the plan of care accurately, as set by others
Solid track record of effectively transporting clients to appointments, and scheduling additional appointments
Skilled in assisting clients with planned physical exercises and therapy
Creating a schedule to keep up with housekeeping tasks such as deep cleaning, lawn care, sheet washing, etc.
Knowledgeable about different medications and managing other carers to be consistent in dosage
First-hand experience in overseeing other professionals working with a client (therapist, counseled, etc.)
Can create social plans and schedules for the client to take outings, try new activities and be out of the home
Assessing the client's recorded past and documenting present activity to ensure future informed decisions are made
Can follow sanitization and safety standards in activities, and schedule activities that are in line with standards.
#7: Administration Skills
Not only is a caregiver's role hand-on in physical work, but also there are also administrative tasks that you'll be required to know. Make sure some of these points below are on your caregiver resume skills list. You can learn more about resume skills here.
Skilled in information technology to use electronic programs for admin work
Documenting daily activities to keep on file
Manages files to ensure organized information easily accessible by other carers
Stores documents that outline problems and solutions to past issues
Skilled in documenting physical therapy exercise procedures and results
Keeps all procures and schedules in clear, organized space
Ensures confidentiality in client's records in the storage system
Detailed and meticulous in written documentation
Assesses past of client and regularly refers to supporting documents to make present decisions
Handling medication administration work, with an accurate and detailed system.
To check out our comprehensive review of free certification courses which may help you upskill or pivot careers.
References